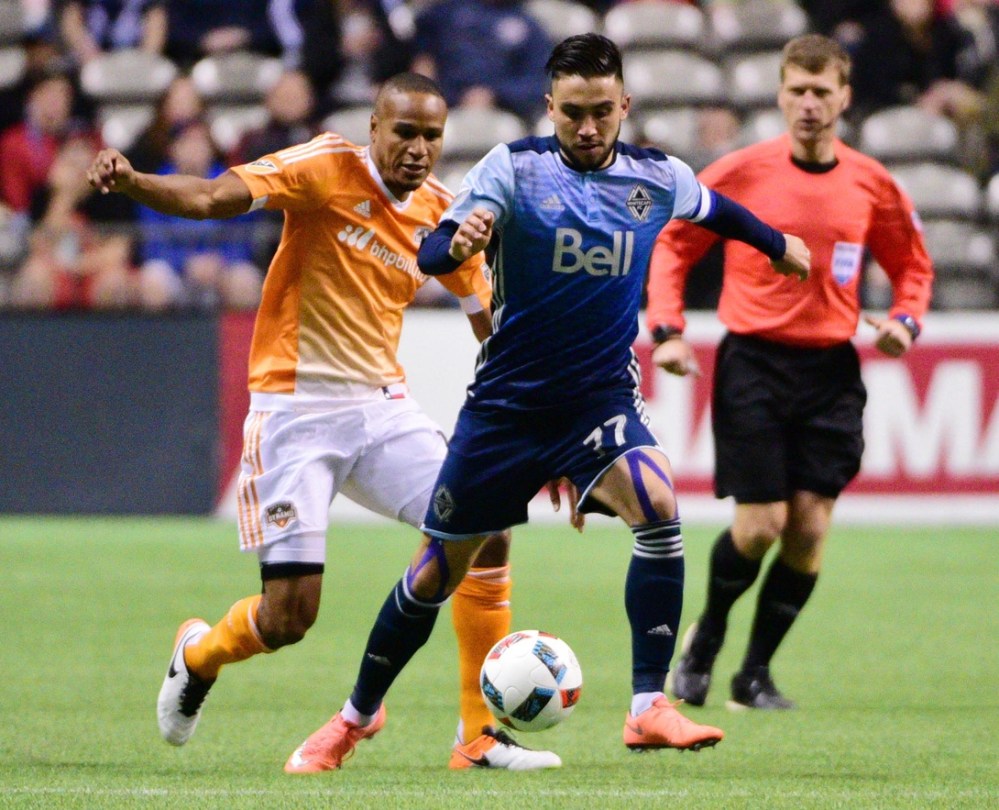 Pedro Morales netted yet another goal from the penalty spot this season, and it turned out to be the game-winner for the second consecutive week.
Following his two-goal performance — both scored from the penalty spot — against the Seattle Sounders in Week 3, Morales scored the only goal in Saturday's 1-0 win against the Houston Dynamo at BC Place.
Masato Kudo earned the penalty kick after Jalil Anibaba was called for tripping him down near the six-yard box. The 30-year-old Chilean buried the chance into the bottom left corner, scoring his forth penalty-kick goal of the 2016 season.
The Dynamo did have many close chances to equalize. Ricardo Clark and Leonel Miranda both hit the post for the visitors, as the latter drilled an attempt off of the crossbar seven minutes after the Whitecaps' goal.
The Whitecaps, who now have six points through four games, will host the LA Galaxy on Saturday, while the Dynamo will take Week 5 off before hosting the Sounders on April 10.
Here are the highlights to the Whitecaps' win:
Man of the Match
Pedro Morales deserves credit for netting the game-winner, but Whitecaps goalkeeper David Ousted made five key saves to stop a Dynamo team that had scored an MLS-best 11 goals ahead of Saturday's game.
Moment of the Match
It's becoming a theme for Morales to net a goal from the penalty spot this year, and his spot-kick goal proved to be the difference-maker once again on Saturday.
Match to Forget
For the first time this season, Will Bruin and the dynamic Dynamo attack could not find a breakthrough, but it was fullback Jalil Anibaba who made the biggest mistake on the day. Without that foul in the penalty area, the Dynamo could have earned a respectable 0-0 draw on the road against a Western Conference contender.