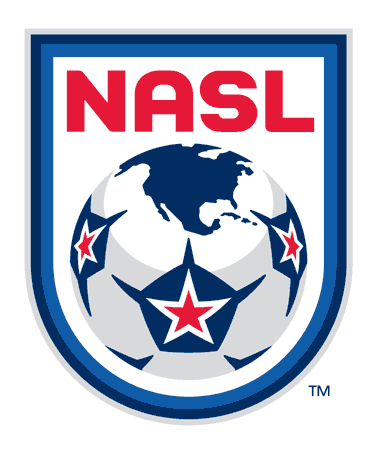 The 2016 NASL season is set to be headlined by the introduction of three new teams, but commissioner Bill Peterson is already looking ahead to further additions.
Speaking on a conference call on Tuesday, Peterson said the league is expecting several expansion-related announcements throughout the year. One of those announcements is expected to come in the next few weeks with the official unveiling of a new club.
For months, a group from San Francisco has been widely reported as the next addition to the league. The San Francisco Deltas are expected to feature at Kezar Stadium for the time being. In addition, a group from Chicago headed by executive Peter Wilt is pushing to gain entrance to the league, although the project appears to be a bit further off than that of San Francisco.
"We will have an expansion announcement in the near future," Peterson said. "We don't think it's a secret anymore, but we're going to refrain from discussing it until the team as a chance to announce it themselves, I believe, over the next two or three weeks. We also expect that other announcements will come throughout the year. Nothing else is imminent today, but we're engaged in a number of conversations that are serious with serious partners.
"The most important thing with expansion now is making sure we're fulfilling, if you will, the proper footprint across North America and, most importantly, bringing owners in that share the same vision and passion for what our existing owners do, thereby getting the right owners in the right cities. We continue to work through that. I don't think there's ever been more interest in our league, not only from people in North America but in potential owners throughout the world. It's an exciting time for us and we'll continue to take a prudent approach towards expansion."
Another market that Peterson said could be the target of expansion is one that is all too familiar: Atlanta.
This past offseason, the Atlanta Silverbacks ceased operations after a year of league ownership, joining the San Antonio Scorpions as teams to depart the league ahead of the 2016 season. Peterson said the decision to move on without Atlanta was a matter of timing, as an ownership group surfaced late in the process. With schedules to make and the rest of the league lying in wait, Peterson said the new group just couldn't quite meet the deadline ahead of the new year.
Now, Peterson insists it may not be the end of NASL in Atlanta, as new groups have stepped up despite the introduction of MLS side Atlanta United, which is set to begin play in 2017.
"We're actually in discussion with two groups that are showing interest in Atlanta," Peterson said. "There's work to be done there, admittedly from their sides, to get further down the road. We're supportive of the market place. In some markets, teams from different leagues can coexist and help each other out. That's probably one of them, but we would want all of the circumstances to be as near perfect as possible, meaning facilities, practice facilities and areas in Atlanta where you might play your matches.
"All of that will have to be in proper order before we go forward. We love the market place. It was not something that anyone wanted to do, for sure."
In addition to Atlanta, there appears to be plenty of potential movement in the coming years as the North American soccer landscape continues to settle.
With rumors growing of a potential Canadian league forming, Peterson said he is not yet concerned over the future of Ottawa Fury FC and Edmonton FC. The NASL commissioner said he has little control over what ownership would want to do should the situation arise, and he expects each club to make the best decision for their own future if the league is to come to fruition.
In addition, Peterson said there are currently no plans to expand into Mexico, despite the league having a good working relationship with executives in the country.
For Peterson, the challenge lies in figuring out how to balance the league's international ambitions with the practicality of keeping things somewhat compact. The NASL commissioner said one of his favorite aspects of the league is that fans of all four Florida teams can venture to road games, adding a rivalry aspect to matches both home and away.
Yet, Peterson also said the NASL's ambitions are far beyond being a regional league with just local rivalries. As the league continues to weigh markets, Peterson expects the NASL to continue doing what makes sense for both the present and future growth of the league.
"Is there a proper model for how this all goes together?" Peterson asked. "Unfortunately, the three professional leagues are really not linked in any manner today, so they're all going out and making the decisions that they think are best for their own development, if you will, and we do the same thing. We're evaluating markets based on their strength within the soccer community, both amateur and professional. We're looking at the ownership group and what relevance they have in those market places and can they get things done like major sponsorship and stadiums and other pieces.
"Sometimes, being in market place with a team from another league might actually help both teams and in other cases, it probably wouldn't be advised. Each market is sightly different. The challenge in this country is going to be: do we end up penetrating enough of the markets to really lift the sport to the top of the game here? There's no right or wrong answer, and there's no clear pathway to the end. Every market has to be examined on an individual basis. It's always a combination of marketplace, business community, ownership group, relevance and other factors like stadiums."