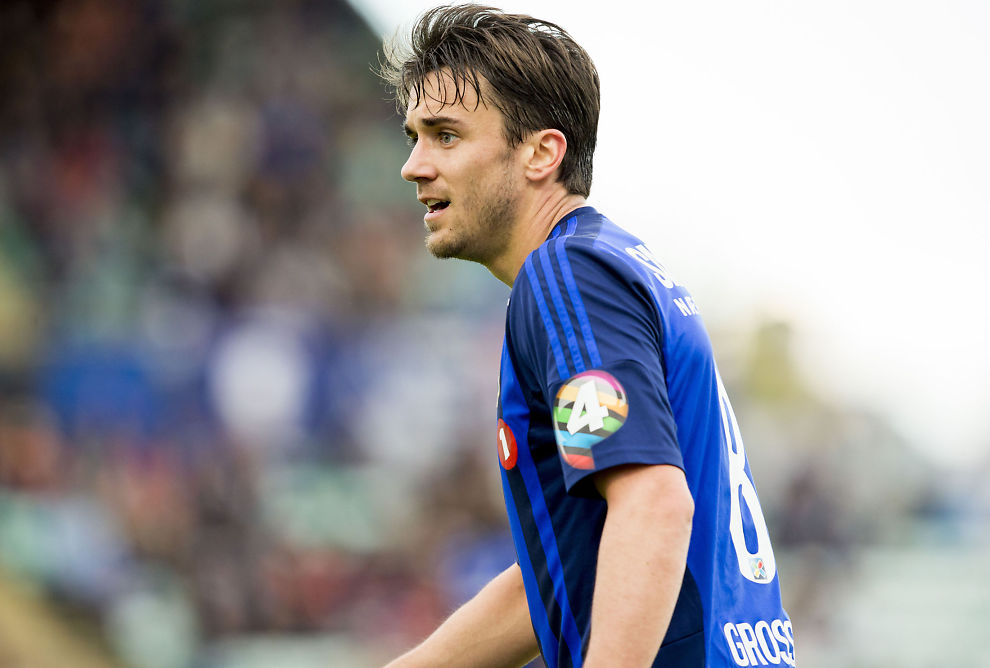 Cole Grossman is set to miss time for Stabaek due to an injury that was all too preventable.
The American midfielder recently suffered a concussion while taking part in a interview during training with the club in Malta. When preparing to sit, an unnamed teammate yanked the chair out from under Grossman, as the midfielder fell and slammed his head on the ground.
"I hit my head violently, and I have many feelings about this," Grossman said. "I'm disappointed, I'm frustrated, but, first and foremost, I stated that something like that can't happen in a football club. It cannot happen. Injuries can happen on the field, but not in this way. I am surprised, and I am very angry.
"I had a foot injury, so I did not play against Victoria Plzen, but I was ready again for the game with Legia Warsaw, and I would have been playing the game before this happened … Of course it was bad luck, but I did nothing wrong, and then this happens. I did not see this coming, it was a complete surprise."
Grossman, who is under contract with the Norwegian club through 2016, made 28 appearances for Stabaek in 2015. The club is set to kick off the 2016 Tippeligaen season on Friday against Aalesund.
What do you think of Grossman's incident? Where does it rank among the more bizarre soccer-related injuries?
Share your thoughts below.