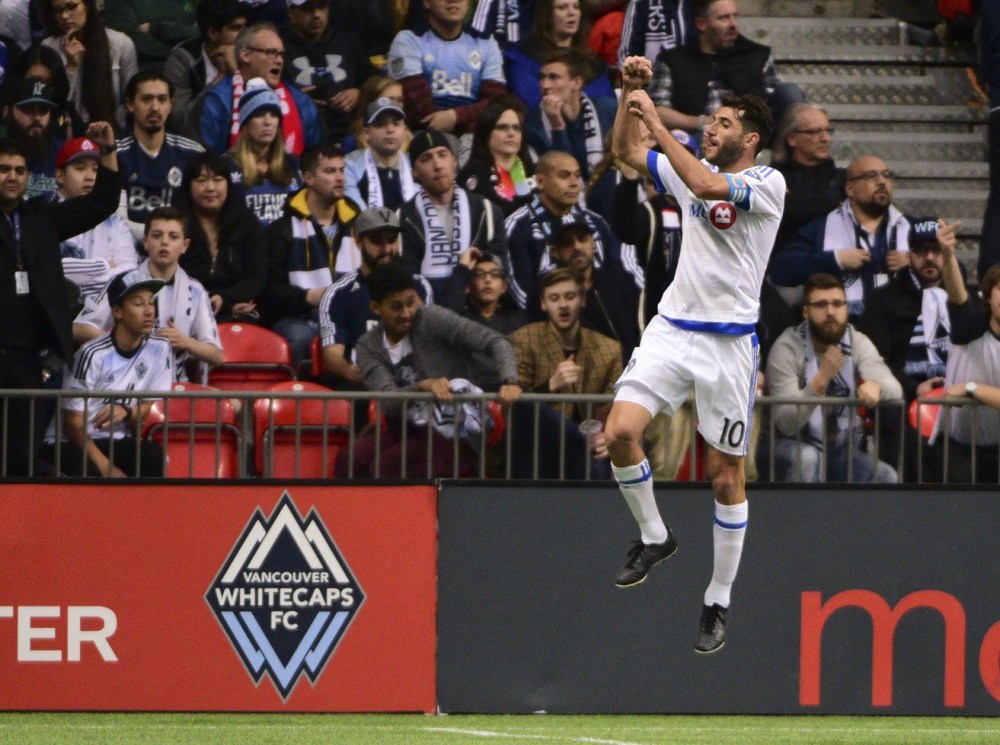 The Montreal Impact played without Didier Drogba on Sunday, but the efforts of one of the club's other stars was vital in taking down one of their Canadian rivals.
Ignacio Piatti provided a goal and an assist in the first half to start the scoring for the Impact before adding a second finish in the 88th minute. Patti's performance proved just enough to slip past the Vancouver Whitecaps, 3-2, at BC Place on Sunday in the two teams' season opener.
Piatti's first moment of magic came 19 minutes into the game. After receiving a pass from Impact newcomer Harry Shipp, Piatti dribbled past a handful of Whitecaps defenders in and around the box before slotting past David Ousted for his first. An assist followed in the 41st minute as Dominic Oduro latched onto a Piatti through ball that slipped past Ousted.
Jordan Harvey brought the Whitecaps within one just seconds before halftime by latching onto a free kick from Pedro Morales. Harvey's goal forced a tense second half before Piatti stepped up yet again to effectively end the game with a counter-attack goal.
A stoppage-time Kendall Waston header brought the Whitecaps one goal closer, but it would prove to be little more than a consolation as the Whitecaps slumped to defeat on their home field.
The Impact will be without Drogba once again on Saturday when they host the New York Red Bulls, while the Whitecaps will look to pick up their first points of the young season that same day against Sporting Kansas City.
Here are the highlights of the Impact's win: