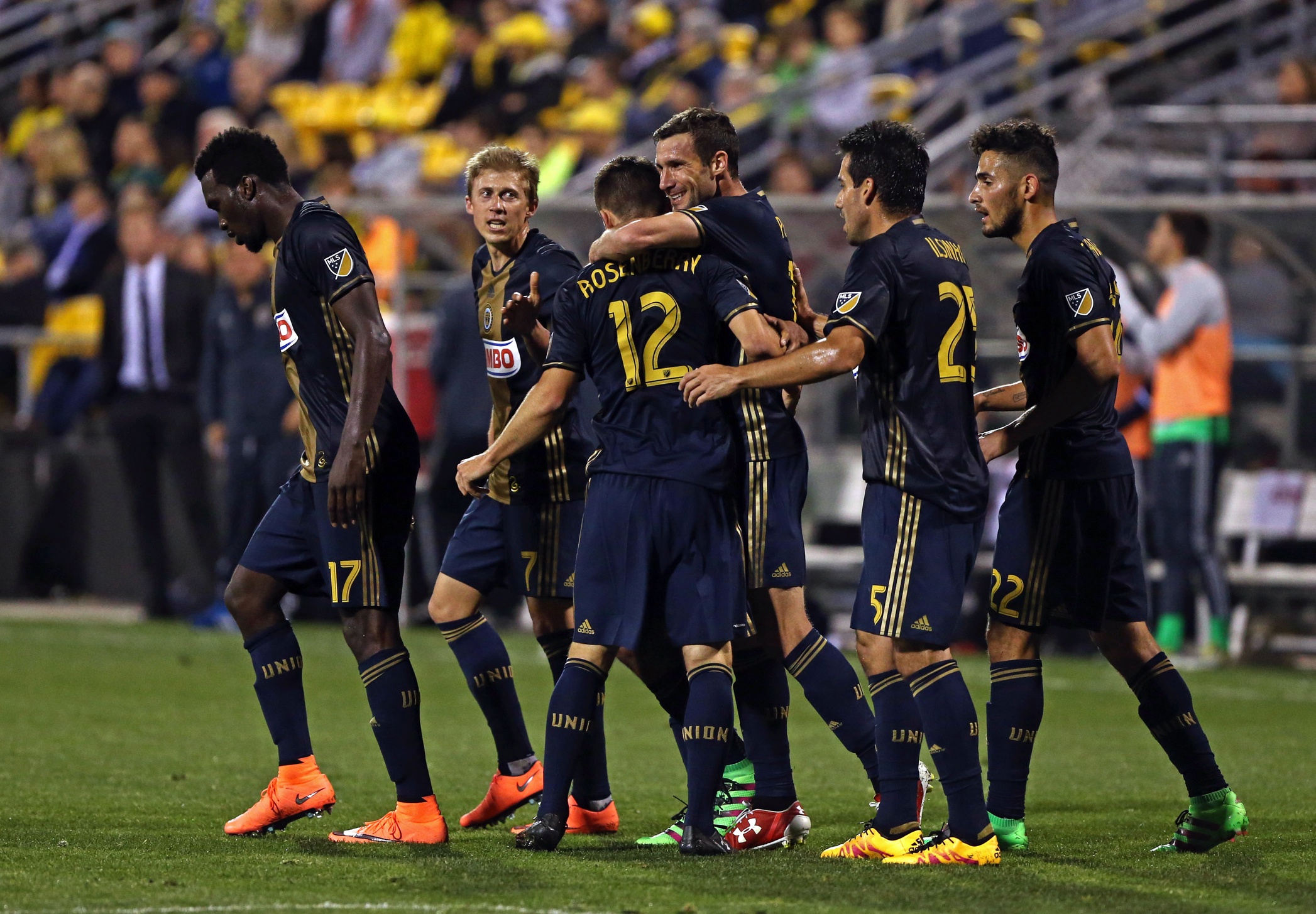 Led by Chris Pontius, the Philadelphia Union emerged from MAPFRE Stadium with an upset victory.
The former D.C. United midfielder netted twice for his new club, leading the Union to a 2-1 victory over the Columbus Crew on Saturday.
Pontius' first finish came just moments before the halftime whistle. With a long throw-in on the right side, Pontius pounced on a flicked header in the center of the back. The midfielder was left with a simple tap-in to bring the Union to the half up a goal.
The second goal came in the 71st minute, as Pontius took advantage of a loose ball on the outside of the box. The shot cruised straight into the bottom-right corner. A goal from Kei Kamara made things interesting in the 87th, but Pontius' finishes sealed all three points for the Union as the Crew ran out of time.
Early in the game, the Union had their chances to tie the lead. Leo Fernandes nearly gave the visitors an early advantage in the 14th minute, but a diving save from Steve Clark kept the game level.
One of the Crew's better looks came in the 60th, as Kei Kamara's chance at goal went just wide 11 minutes before Pontius sealed the result.
Following the victory, the Union are set to take on the New England Revolution on Sunday, while the Crew return next Saturday against the Chicago Fire.
MAN OF THE MATCH
With two goals, Chris Pontius was the star of the show as the Union upset the reigning MLS Cup runners-up.
MOMENT OF THE MATCH
Given a chance to level the game late, Justin Meram's open shot in the box was fired right at Andre Blake, who collected one of his six saves to save the game.
MATCH TO FORGET
Following the substitutions of Hector Jimenez and Ethan Finlay, the Crew looked to be a much different team. The two struggled in a match where the Crew were wasteful as a whole, and the MLS Cup finalists will expect more from them going forward.
—
What did you think of the match? Surprised by the Union? Starting to worry about the Crew?
Share your thoughts below.