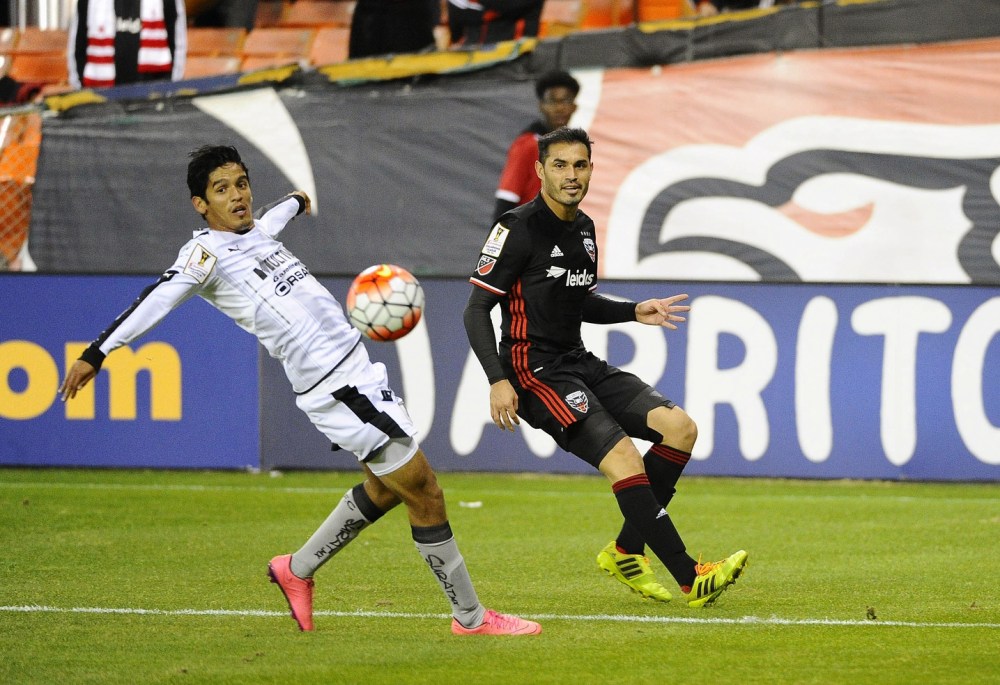 D.C. United entered Tuesday's CONCACAF Champions League quarterfinal with the hope of a comeback, but walked off the field disappointed.
The MLS club tied Queretaro, 1-1, at RFK Stadium, but lost the series by an aggregate scoreline of 3-1.
Queretaro held the 2-0 advantage before play began in the nation's capital, and the challenge became much more difficult for D.C. United just four minutes into the second-leg contest. Angel Sepulveda drilled a shot into the back of the net to give the Liga MX side the all-important away goal, which forced D.C. United to chase the game for the remaining 86 minutes.
D.C. United needed four goals in order to progress to the semifinals of the competition following that opener, but could only muster one in the 90 minutes of action.
Rookie Julian Buescher contributed the only goal for D.C. United on the evening. The first-round MLS Draft pick netted a beautiful strike to tie the game with less than 10 minutes remaining.
Almost 20 minutes earlier, Fabian Espindola missed a wonderful opportunity for D.C. United. Yet, minutes later, the MLS side was given a lifeline.
Center official John Pitti pointed to the penalty spot after Miguel Martinez, who already had a yellow card to his name, took down Patrick Nyarko in the penalty box. The Queretaro defender avoided a second yellow.
Chris Rolfe stepped up and blasted a shot to the right of goalkeeper Tiago Volpi, but the Queretaro netminder dove the correct way. The scoreline stayed at 1-0 until Buescher's golazo.
D.C. United begins its MLS campaign against the LA Galaxy at the StubHub Arena on Sunday.
What do you think of D.C. United's performance? What are you expecting from the MLS club in 2016?
Share your thoughts below.