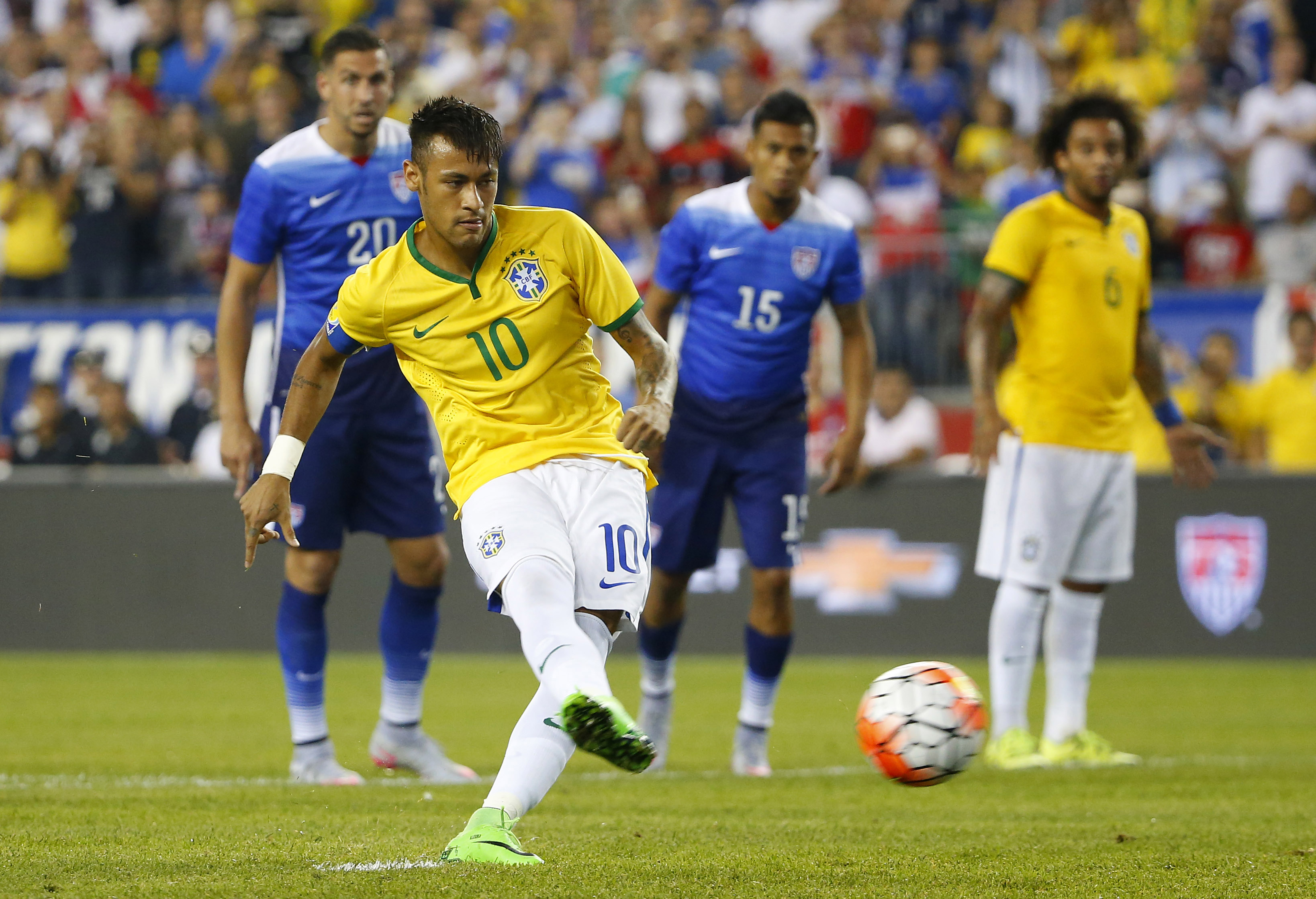 Brazil is set to compete in two major tournaments this summer, and Neymar is determined to represent his country in both of them.
According to Goal.com, Neymar is pushing to play in both the Copa America Centenario and Olympics this summer. The decision could see Neymar play an additional 12 games of soccer this summer while joining the respective Brazilian teams until the conclusion of the Olympic tournament on Aug. 20. The 12 games would follow up on a season that has already seen the 24-year-old appear in 39 games since last summer, and Barcelona currently has at least 12 more games on the schedule with more likely to come in the UEFA Champions League.
Inclusion on the Olympic team could see the Brazilian star miss the start of the club season with Barcelona, which is not required to release him for the Olympics as it is not an official FIFA competition.
Understandably, Barcelona is reluctant to allow one of their star players to play in two additional tournaments while basically foregoing any sort of summer break. Brazil coach Dunga has reportedly discussed the matter with Barcelona head coach Luis Enrique, who claimed a gold medal himself at the 1992 games.
Helping Neymar's case is his current contract situation. The player and club have been in negotiations for months. At the risk of putting a divide between their star and the club, Barcelona may be forced into letting Neymar play to keep the player-club relationship strong as negotiations continue.
There is also a precedent which Neymar's camp is surely pointing to. Lionel Messi obtained permission to play in the 2008 Olympics in Beijing, as he and Argentina emerged with the gold medal.
What do you think of the situation? Which tournaments should Neymar play in? How concerned should Barcelona be?
Share your thoughts below.