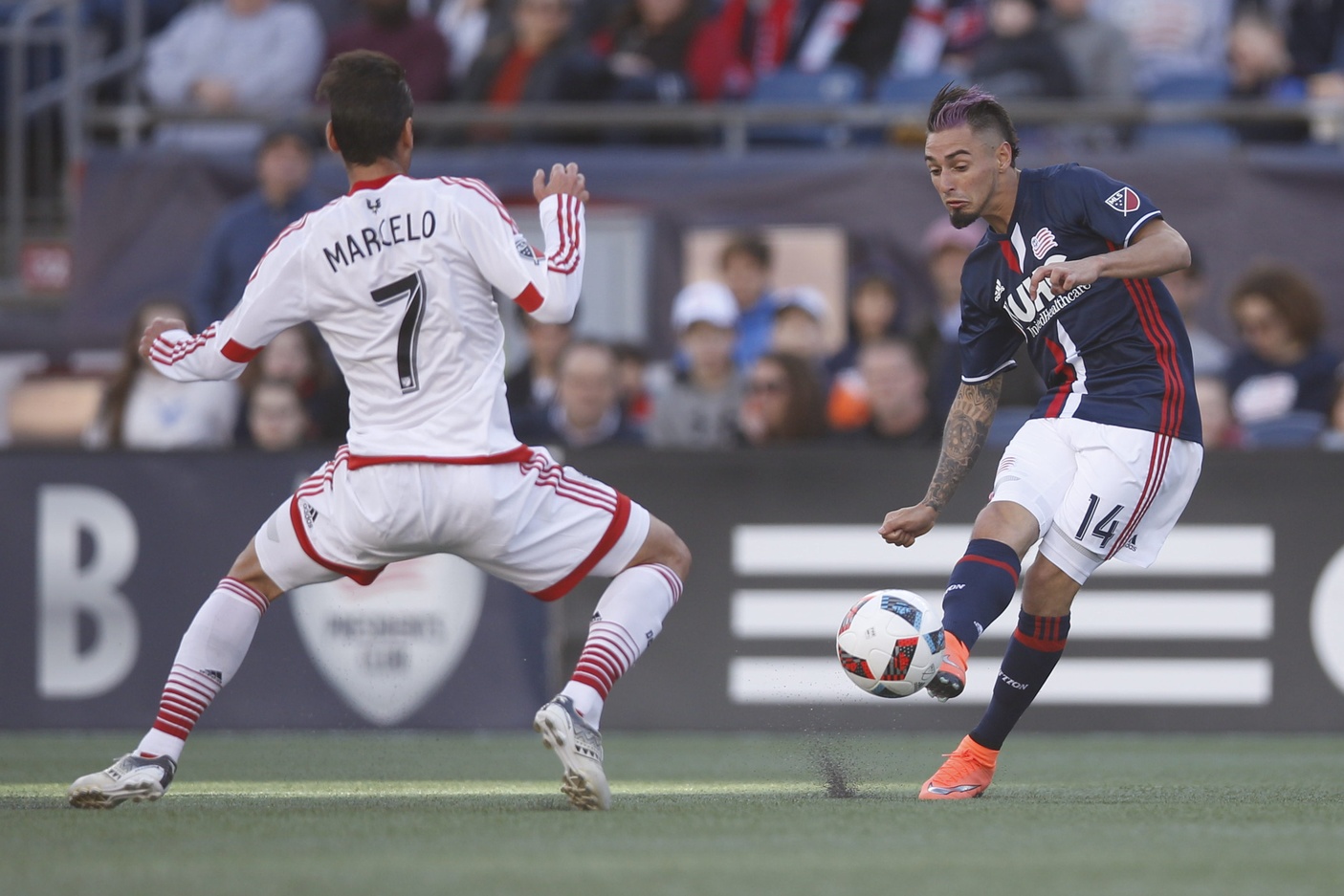 Games involving the New England Revolution and D.C. United combined for 11 goals in Week 1, but the two teams couldn't muster much in front of goal in their clash on Saturday.
In the team's home opener, the Revs were forced to settle for a scoreless draw on Saturday against D.C. United. With the draw, the Revs have now been shut out in each of their last three home openers.
In a game without much attacking flavor, the best opportunity of the game came early in the second half, as Lee Nugyen's shot off the crossbar.
Both sides found early half chances, but the Revs suffered a major loss early via the loss of Charlie Davies. The forward went down in the 34th minute, and was removed from the game in favor of Juan Agudelo.
Prior to his departure, Davies was a part of several Revs attacks, with his best look coming on a 29th-minute bicycle kick effort that was blocked away from Bobby Boswell in front of an open net. Moments earlier, the Revs forward's darting run to the back post was not spotted by Teal Bunbury, who rocketed a shot into the side-netting.
The second half was highlighted by its physicality. Throughout the second 45 minutes, referee Silviu Petrescu was called into action several times. After previously issuing two yellow cards in the first half, Petrescu handed out cautions to Sean Franklin, Nick DeLeon and Marcelo Sarvas throughout the second half.
Petrescu's biggest moment came in a decision he opted not to make. In the 80th minute, Agudelo's run towards goal was stopped by a Franklin shirt grab. However, Petrescu opted to let play continue while sparing Franklin a second yellow card.
The Revs got one more chance late through Kelyn Rowe, but the winger's open look was dragged just wide of the far post moments ahead of the whistle.
With the draw, the Revs find themselves on two points through as many games, while D.C. United picks up the team's first point of the season. The Revs will be back in action on March 20 with a visit to the Philadelphia Union, while D.C. returns against the Colorado Rapids that same day.
Here are the highlights of Saturday's tie:
https://www.youtube.com/watch?v=x1BwacRVU0U
MAN OF THE MATCH
Revolution midfielder Gershon Koffie was among the more active players for the hosts on both the attacking and defensive sides of the ball. The midfielder led his team in touches while making four tackles in the center of the field.
MOMENT OF THE MATCH
Open in the center of the box, Lee Nguyen was denied by the crossbar in the 55th minute in what proved to be the Revs' best chance of the afternoon.
MATCH TO FORGET
Yes, it was.
—
What did you think of the tie? Who do you think was the Man of the Match?
Share your thoughts below?