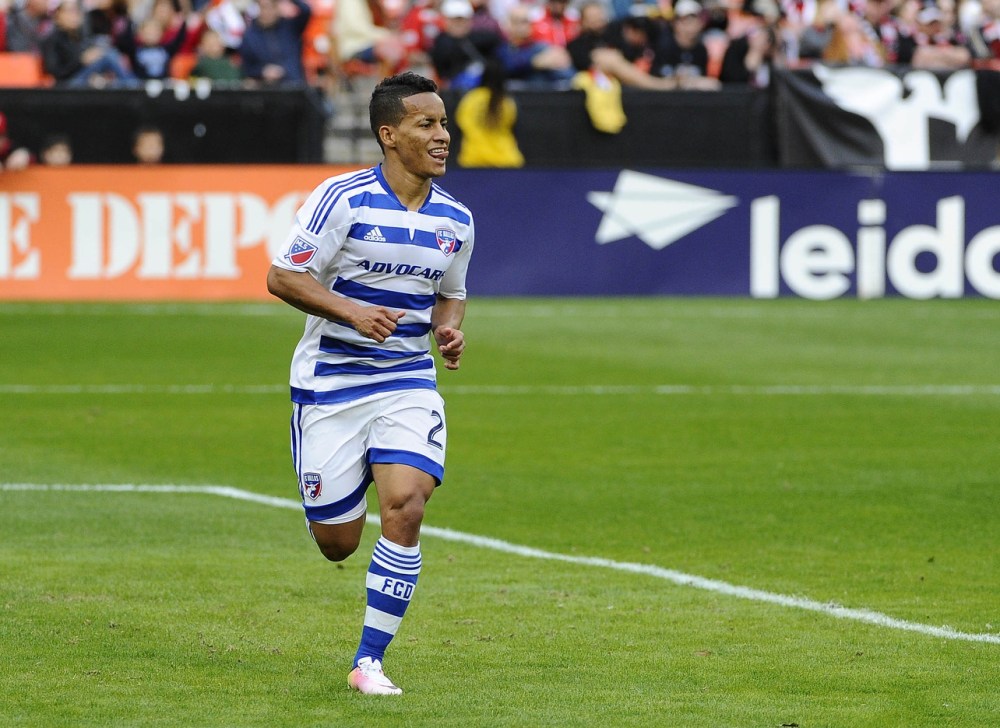 FC Dallas enjoyed another match of dominance, and a Colombian midfielder proved to be the biggest difference-maker in Week 4 action.
Michael Barrios scored FC Dallas' first two goals to help the Western Conference contender take down D.C. United, 3-0, at RFK Stadium on Saturday. His two-goal performance earned him SBI MLS Player of the Week honors.
Pouncing on a D.C. United turnover in the FCD final third, Barrios quickly gathered the ball, sped towards goal and slotted a left-footed effort past goalkeeper Travis Worra. Receiving a fantastic ball from teammate Mauro Diaz in the 28th minute, Barrios once again beat Worra. This time, though, he used the outside of his right foot to bend the ball around the onrushing DCU netminder.
Barrios beats out Diaz, Vancouver Whitecaps goalkeeper David Ousted and New England Revolution defender Andrew Farrell for this week's SBI MLS Player of the Week honors.
What do you think of Barrios' performance? Which player stood out the most to you in Week 4?
Share you thoughts below.