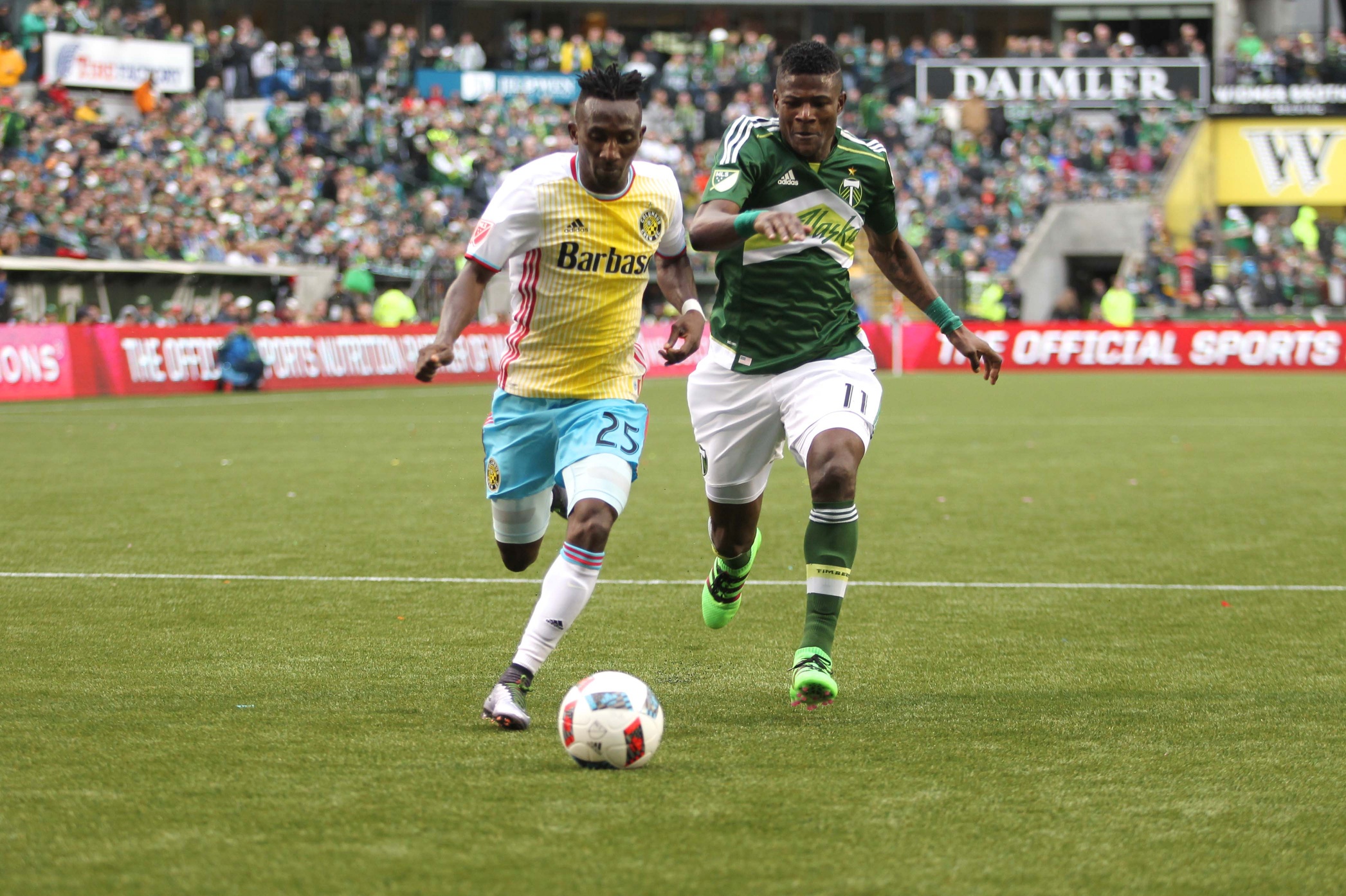 The 2016 MLS season kicked off with a bang on Sunday, as all 20 teams combined to produce plenty of goals to shake things up in the season's opening week.
In Portland, the reigning MLS Cup champion Timbers made a statement by winning a title game rematch against the Columbus Crew. Fellow Western Conference contenders FC Dallas also held serve with a win, while the LA Galaxy looked dominant against D.C. United thanks to Mike Magee.
The Eastern Conference also saw contenders start hot, as Toronto FC and the Montreal Impact picked up big wins to start the season. On the other hand, New York City FC and the San Jose Earthquakes started their season with wins as the two clubs look to push towards a postseason place after missing out last year.
Here is a look at the SBI MLS Power Rankings for Week 1:
SBI MLS Power Rankings (Week 1)

1. (Last Week-1) PORTLAND TIMBERS (1-0-0)

LAST WEEK: Defeated Columbus Crew, 2-1, on Sunday
THIS WEEK: At San Jose Earthquakes on Sunday
OUTLOOK– The reigning MLS Cup champions kickstarted their title defense with a victory over the very same team that earned them the crown. The Timbers looked solid in the opening week against a difficult Crew team that maintained a bulk of the possession. In a group with such little turnover, the Timbers are expected to hit the ground running, and they did just that against a tough opponent in Week 1.
–————————-
2. (3) FC DALLAS (1-0-0)


LAST WEEK: Defeated Philadelphia Union, 2-0, on Sunday
THIS WEEK: At Houston Dynamo on Saturday
OUTLOOK–  A solid performance for FC Dallas against a team they should beat. In truth, FC Dallas could have easily by more against a Union side that was forced to hold on for dear life. However, FC Dallas was certainly dealt a loss of their own with the injury to Fabian Castillo, who looks set to miss several weeks of action.
————————-
3. (2) COLUMBUS CREW (0-1-0)


LAST WEEK: Lost, 2-1, to Portland Timbers
THIS WEEK: vs. Philadelphia Union on Saturday
OUTLOOK–  The Crew faced a tough task in the opening week, as the emotion of last season certainly carried into Providence Park. Largely in control of possession, the Crew didn't look bad against the Timbers, but the reigning runners-up will need to be a bit more dynamic on the attacking end going forward. That will surely come with time, and this week's matchup with the Union would be an ideal time to put the opening day loss behind them.
————————-
4. (6) TORONTO FC (1-0-0)


LAST WEEK: Defeated New York Red Bull, 2-0, on Sunday
THIS WEEK: At New York City FC on Sunday
OUTLOOK–  It wasn't too unexpected to see TFC knocking off the Red Bulls, but the manner in which they did it was particularly impressive. For years, the defensive side of things has been TFC's achilles heel, but it was the backline that led the way on Sunday afternoon. At least for one day, the pieces brought in to plug holes in the defense fit, making a scary statement of just how good TFC can be this season if everything comes together.
————————-
5. (6) LOS ANGELES GALAXY (1-0-0)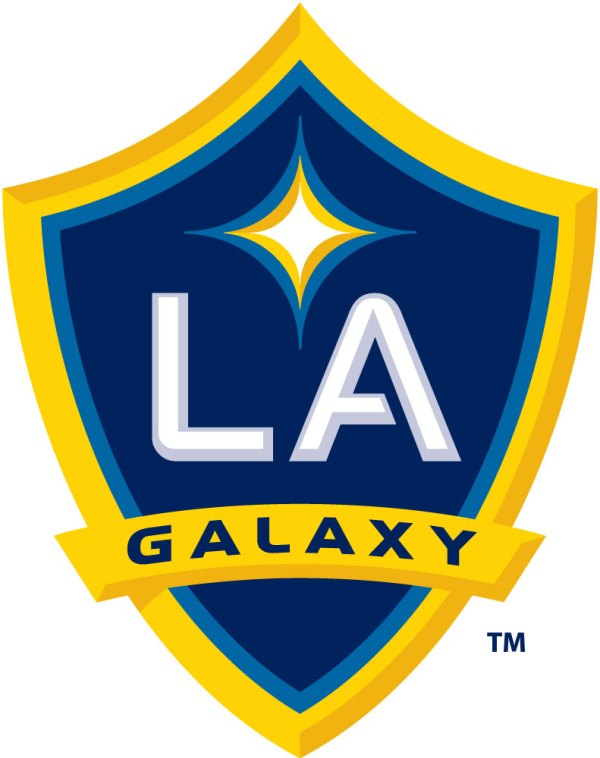 LAST WEEK: Defeated D.C. United, 4-1, on Sunday
THIS WEEK: At Colorado Rapids
OUTLOOK– While the offseason was all about the club's superstar international signings, Sunday's effort was all about Mike Magee. The MLS veteran was superb in lifting the Galaxy to victory over D.C. United while demonstrating once again just how deep this Galaxy team is. Time is still needed as the team continues to gel, but a positive start to the season after a disastrous elimination from the CONCACAF Champions League.
————————-
6. (8) SPORTING KANSAS CITY (1-0-0)

LAST WEEK: Defeated Seattle Sounders, 1-0, on Sunday
THIS WEEK: vs. Vancouver Whitecaps on Sunday
OUTLOOK– Snagging three points at CenturyLink Field is never easy, and Sporting KC will be more than glad to have escaped with a victory. Up a man for a majority of the game, Sporting KC struggled to break down the Sounders at times before finding the winner. More flow will come, but, in the tight Western Conference, a victory over a fellow contender will serve as a major boost even this early in the season.
————————-
7. (4) NEW YORK RED BULLS (0-1-0)
LAST WEEK: Lost, 2-0, to Toronto FC on Sunday
THIS WEEK: At Montreal Impact on Saturday
OUTLOOK–  Not an ideal start for the Red Bulls against a fellow Eastern Conference contender. Against the revamped TFC defense, the Red Bulls never really got going. In a sloppy affair, the Red Bulls' general crispness just wasn't there as the reigning Supporters' Shield winners never mustered much on the attacking end. There were positives, though, as new signing Gideon Baah looked very much like a solid MLS centerback in his first MLS game.
————————-
8. (5) SEATTLE SOUNDERS (0-1-0)

LAST WEEK: Lost, 1-0, to Sporting KC
THIS WEEK: at Real Salt Lake on Saurday.
OUTLOOK–  A red card all but doomed the Sounders to a difficult start to 2016. Going down a man is always a recipe for disaster, but the Sounders didn't look too bad throughout the second half. The defense stayed very compact and only conceded on a miraculous effort from a long way out. Still, there's plenty of room for improvement as the new-look Sounders continue to find their feet in the 4-3-3.
————————-
9. (10) MONTREAL IMPACT (1-0-0)


LAST WEEK: Defeated Vancouver Whitecaps, 3-2, on Sunday
THIS WEEK: vs. New York Red Bulls on Saturday
OUTLOOK– Even without Didier Drogba, the Impact still looked like an elite attacking team. Ignacio Piatti looked like an absolute force on Sunday while decimating a normally good Whitecaps defense. Harry Shipp, meanwhile, fit right into the puzzle for an Impact team with a wealth of talent. The challenge now lies in staying hot until Drogba arrives and pushes the Impact to the next level.
————————-
10. (11) NEW ENGLAND REVOLUTION (0-0-1)

LAST WEEK: Tied Houston Dynamo, 3-3, on Sunday
THIS WEEK: vs. D.C. United on Saturday
OUTLOOK– Sunday's clash with the Houston Dynamo was one of the league's more exciting games, but not one the Revs will necessarily be happy with despite the late-game heroics. Diego Fagundez looked very good in contributing to all three goals, but the defensive side of things will need to be much crisper if the Revs are to lock up wins going forward.
————————
11. (9) VANCOUVER WHITECAPS (0-1-0)


LAST WEEK: Lost, 3-2, to Montreal Impact on Sunday
THIS WEEK: At Sporting KC on Sunday
OUTLOOK–  Sunday's Vancouver Whitecaps was a bit of a surprise. The team's defense is generally the team's strong point, but the backline looked all out of sorts throughout Sunday's loss. A consolation Kendall Waston goal ensured the scoreline looked close, but the Whitecaps were the second best team on the field on Sunday afternoon.
————————-
12. (13) SAN JOSE EARTHQUAKES (1-0-0)


LAST WEEK: Defeated the Colorado Rapids, 1-0, on Sunday
THIS WEEK: vs. Portland Timbers on Sunday
OUTLOOK– For years, Chris Wondolowski has been earning the Earthquakes points, and the veteran forward did it once again on Sunday. It may have been a bit direct, but Wondolowski's finish proved just enough to earn a season-opening win. It wasn't pretty, but it was effective, and the Quakes will be glad to be on the winning side of things to start 2016.
————————-
13. (14) NEW YORK CITY FC (1-0-0)


LAST WEEK: Defeated Chicago Fire, 4-3, on Sunday
THIS WEEK: vs. Toronto FC on Sunday
OUTLOOK–  Sunday's NYCFC victory wasn't exactly the pinnacle of defending, but the second-year club will find many positives in a deserved victory. Carried by the club's non-DPs, NYCFC looked marvelous on the attacking end, although the defensive frailties still showed. Still, Patrick Vieira will be happy with a debut win, even if there is plenty of tinkering left to be done.
————————-
14. (12)  ORLANDO CITY (0-0-1)


LAST WEEK: Tied Real Salt Lake, 2-2, on Sunday
THIS WEEK: vs. Chicago Fire on Friday
OUTLOOK–  For 90+ minutes, Orlando City didn't look very good, but it was what happened in the final few moments of Sunday's game that left the biggest mark. Cyle Larin and Adrian Winter rescued a point for the Lions, who will feel much better about themselves going into the weekend because of it. With Antonio Nocerino still lying in wait, Orlando may need a few weeks to fully get going, but Sunday's result is a fine start.
————————-
15. (15) HOUSTON DYNAMO (0-0-1)


LAST WEEK: Tied New England Revolution, 3-3, on Sunday
THIS WEEK: vs. FC Dallas on Saturday
OUTLOOK– The Dynamo's offseason additions shined in the first action of 2016. Both Andrew Wenger and Cristian Maidana made immediate statements, joining a familiar face in Giles Barnes in contributing to goals. The late-game equalizer is certainly cause for concern, but there are positives to take from the season-opening draw.
————————-
16. (16) REAL SALT LAKE (0-0-1)

LAST WEEK: Tied Orlando City, 2-2, on Sunday
THIS WEEK: vs. Seattle Sounders on Saturday
OUTLOOK– RSL will be very disappointed with the late-game collapse that cost them two early points. The last few minutes could certainly be charged to a bit of early-season fatigue or rustiness, so we'll give them a bit of an excuse. In the positive sense, Joao Plata looked very good for an RSL side whose attack looks to be much improved in 2016.
————————-
17. (17) PHILADELPHIA UNION (0-1-0)


LAST WEEK: Lost, 2-0, to FC Dallas on Sunday
THIS WEEK: At Columbus Crew on Saturday
OUTLOOK– It's hard to take too much away from the Union losing to a team that they're supposed to lose to. In net, Andre Blake was outstanding and looked every bit the No. 1 goalkeeper that he will need to be for the Union to survive. With a retooled defense, the Union face a rocky start, especially with a visit to Columbus on the horizon.
———————–
18. (19) CHICAGO FIRE (0-0-1)


LAST WEEK: Lost, 4-3, to NYCFC on Sunday
THIS WEEK: At Orlando City on Friday
OUTLOOK– If you would have offered Veljko Paunovic three Fire goals on his debut, he likely would have been elated. However, it was the four conceded that proved to be a major issue. The Fire's defense looked terrible, even if NYCFC's own lackluster display allowed the hosts to produce counter after counter. Paunovic as a lot of work to do, and that was very apparent on Sunday.
————————-
19. (18) D.C. UNITED (0-1-0)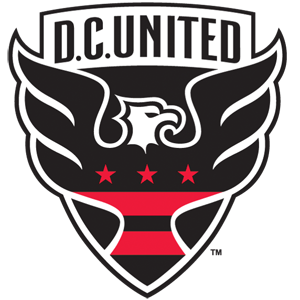 LAST WEEK: Lost, 4-1, to LA Galaxy on Sunday
THIS WEEK: At New England Revolution on Saturday
OUTLOOK–  D.C. United could have, and probably should have, been in control on Sunday, but eventually found themselves on the end of a lopsided defeat. The second half of Sunday's game was ugly with very few positives in sight. D.C. needs to do better going forward, even if last week's match was always going to be a tough one on the heels of CCL action.
————————-
20. (20) COLORADO RAPIDS (0-1-0)


LAST WEEK: Lost, 1-0, to San Jose Earthquakes on Sunday
THIS WEEK: vs. LA Galaxy on Saturday
OUTLOOK– A 1-0 loss to the Quakes wasn't an idea start to the season, but it wasn't all bad for the Rapids. The defense generally looked as stout as it did last season, and the attack did produce moments of danger. Things appear to be a bit better this season, as the Rapids look to pick up points ahead of the arrival of Jermaine Jones.
————————-
What do you think of the SBI MLS Power Rankings? Which teams do you see being ranked too highly? Who didn't get enough respect?
Share your thoughts below.