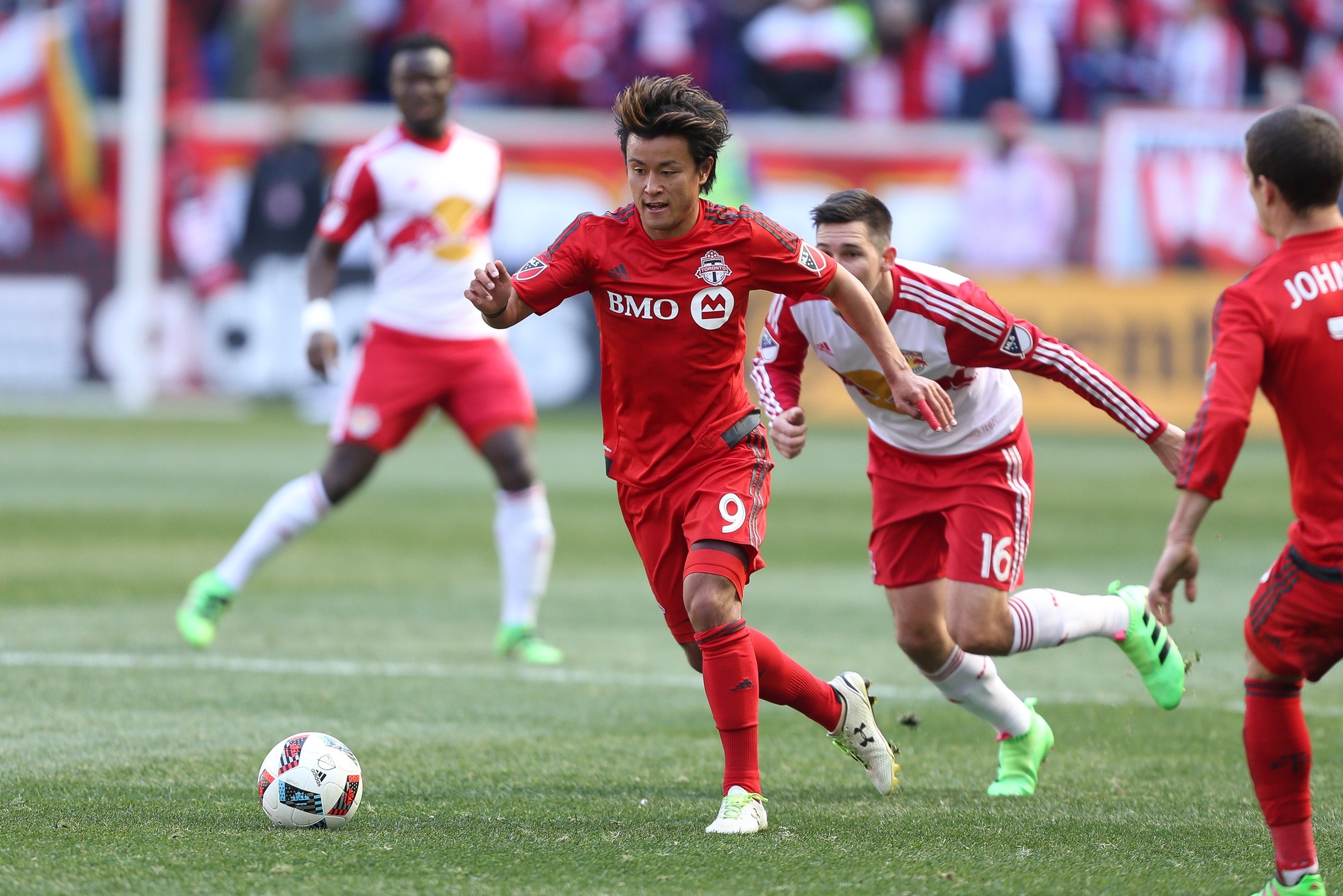 In his first taste of MLS action, Toronto FC rookie Tsubasa Endoh was thrown right into the fire against the defending Supporters' Shield winners, and, in that fire, he thrived.
Facing off with the New York Red Bulls at Red Bull Arena on Sunday, Endoh was active throughout the 90 minutes before drawing what turned out to be the game-winning penalty. Endoh's efforts helped lead TFC to a 2-0 road victory while also earning the former Maryland star honors as SBI MLS Rookie of the Week.
Although the clash was generally a sloppy affair, Endoh very much looked the part against one of MLS' top contenders. Stationed on the righthand side, Endoh completed 85 percent of his passes while attacking one of the league's more promising fullbacks in Kemar Lawrence. In the 81st minute, Endoh finally generated the spark TFC needed, as he was barreled over in the box while darting towards a Sebastian Giovinco cross to draw the penalty needed to give TFC the edge.
Endoh's performance was integral in leading TFC to a season-opening three points while also helping the midfielder beat out Jordan Morris and Hadji Barry for this week's honors.
What do you think of Endoh's performance? Which rookie stood out to you in MLS' opening week?
Share your thoughts below.