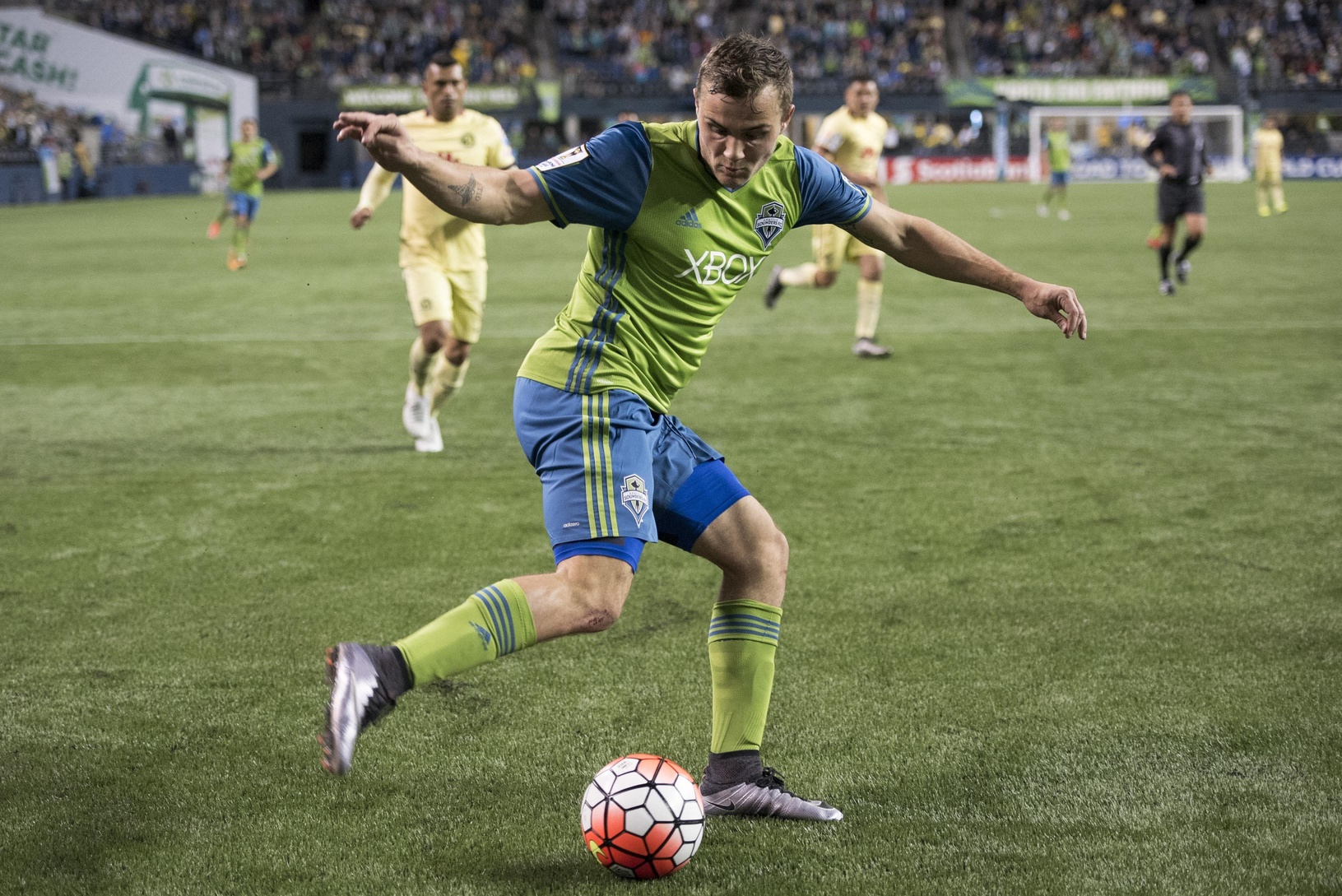 Every year, new narratives emerge in MLS as the league continues to shift and grow. The 2016 season is no different.
Heading into the new season, MLS has no shortage of storylines that will provide intrigue throughout the season. With new players, new coaches and new contenders emerging, the league's hierarchy continues to shift year in, year out.
This year, the league has no shortage of star power. Players like Sebastian Giovinco, Didier Drogba and David Villa will look to improve on stellar 2015 campaigns, while rookie sensation Jordan Morris will look to elevate his game as he embarks on his professional career.
While star players set the tone, the Portland Timbers will look to continue to thrive as the reigning MLS Cup champions. On the other hand, several clubs have begun all-important rebuilding processes that may very well continue into what could be a busy summer.
Here is a closer look at the top five MLS storylines to watch this year:
CHANGES IN HOLLYWOOD
Since the days of David Beckham and Landon Donovan, the LA Galaxy have prided themselves on distinguishing themselves through a core group of players. For years, it worked to much success, as the Galaxy captured three MLS Cups in four years en route to becoming the first to five total crowns.
Entering the new season, the Galaxy have moved on from familiar faces like Omar Gonzalez and Juninho. In their place, the club has added European veterans Nigel de Jong, Ashley Cole and Jelle van Damme to add to a process that began, in earnest, last season. The additions of Steven Gerrard and Giovani Dos Santos signaled a change in philosophy, and now those pieces will have to come together to prove that that philosophy can keep the Galaxy in contention for more MLS Cups.
THE SUPERSTAR EFFECT
The 2015 season saw the introduction of an unprecedented amount of superstar talent. Some thrived, some faltered, but all are certain to have some sort of impact in 2016.
Players like Sebastian Giovinco, David Villa and Kaka excelled throughout the 2015 regular season, with the former going so far as to capture the league's MVP trophy in his debut season.
The summer brought in a whole new wave, with Didier Drogba standing out by scoring 11 in 11 games. As players continue to adjust and teams continue to add pieces around their prized additions, expect some of the league's bigger names to assert themselves even more. Will more stars join them in the summer? Possibly, but look for the class of 2015 to set the tone in playoff races throughout 2016.
REBUILDING NYCFC
New York City FC's debut season was not what many might have hoped, but the introduction of a French legend is something that could help turn the tide.
Following a string of unsuccessful foreign-born managers, Patrick Vieira takes charge of an NYCFC squad in need of a reboot. David Villa, Frank Lampard and Andrea Pirlo return to lead the way, but many questions remain.
Can Vieira adapt to the intricacies of MLS? How will a first-time senior team manager handle such a diverse roster? And, perhaps most importantly, how does Vieira construct a midfield and defense from the mishmash of pieces currently featured in NYCFC's roster?
Vieira faces a tough challenge, but if his playing career is any indication, the French legend will approach it full speed ahead.
THE MORRIS ERA BEGINS
Few prospects have come to MLS as highly-touted as Jordan Morris, and the Stanford product will be given every chance to justify the hype with the Seattle Sounders this season.
The former Stanford star emerged with the U.S. Men's National Team as just an amateur, prompting predictions and pressure before he even embarked on his pro career. A successful trial with Bundesliga club Werder Bremen soon followed, but the forward opted to begin his career with his hometown Sounders.
Following the exit of Obafemi Martins, Morris will have the opportunity to shine from day one as he looks to add to an already talented Sounders team. He may just be several weeks into his pro career, but Morris is already a star as he gets set to kick off his first MLS season.
TIMBERS BEGIN THEIR TITLE DEFENSE
For years, the Portland Timbers were the hunters, a club looking to establish legitimacy in a perennially stacked Western Conference. Now, Caleb Porter's side is the hunted with a major target on their back.
Riding the club's first MLS Cup crown, the Timbers return virtually their entire core as the club begins its title defense. Standing in their path, though, is a loaded West. The Galaxy have retooled and FC Dallas has matured, while clubs like the Sounders, Sporting Kansas City and the Vancouver Whitecaps look to push back into the title picture. The Timbers are set for a challenge, but its one their roster looks fully built to meet heading into the new year.
—
What storylines are you most looking forward to? Any stand out that aren't on the list? What do you expect from the MLS season?
Share your thoughts below.