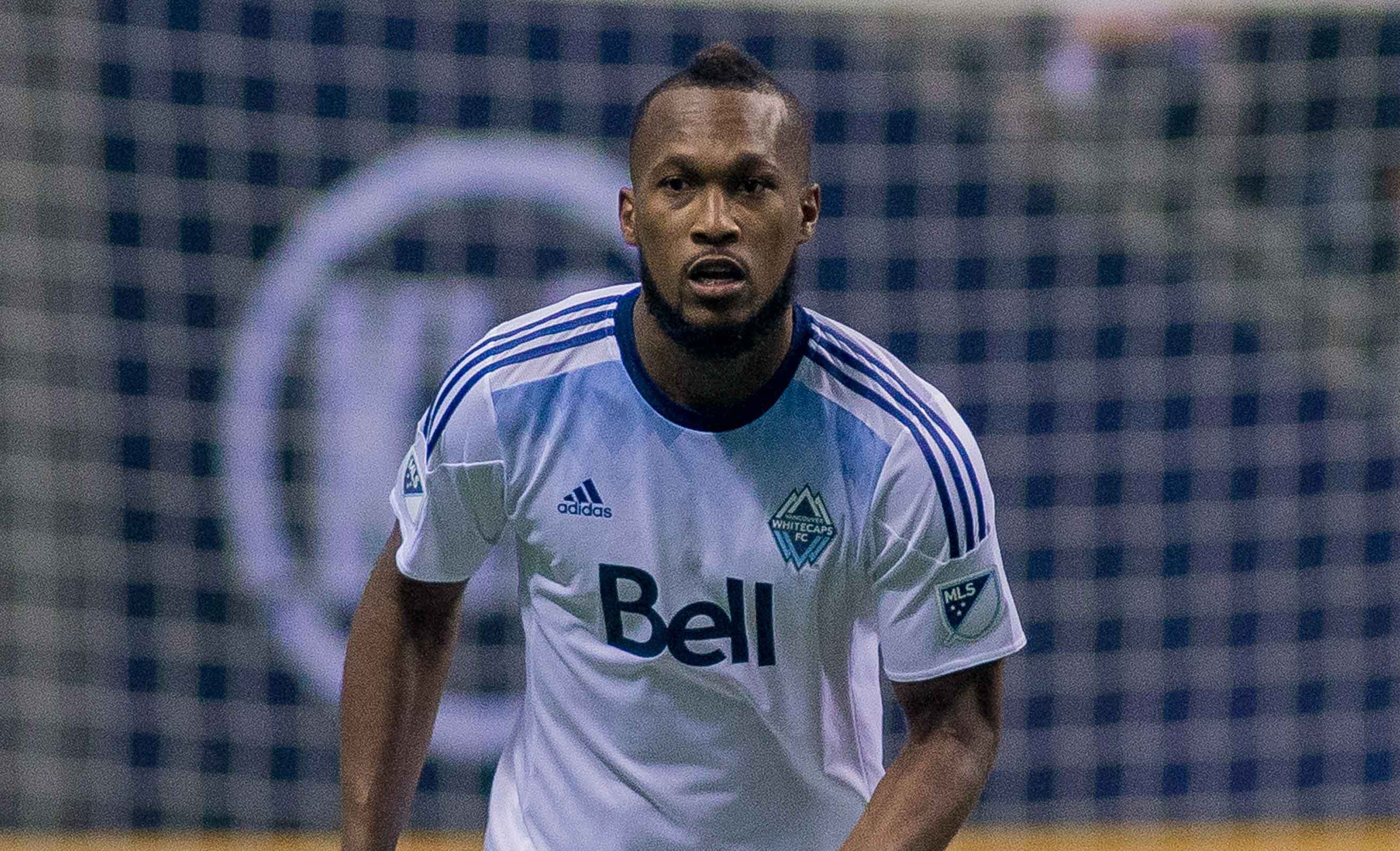 Kendall Waston was one of Major League Soccer's premier centerbacks in 2015. He helped the Vancouver Whitecaps finish tied for the least amount of goals given up, and ended up second in the voting for the league's Defender of the Year award.
Regardless, he craves to accomplish even more in 2016. Both for his club and country.
Waston is heading into his second full season and third overall in MLS looking to build on all that he has accomplished with the Whitecaps so far. It might seem tough to get much better than Waston was in 2015, when he led and organized a Whitecaps back line that conceded only 36 goals, but the 28-year-old defender and club know there is still another level that he can reach.
"I think he's been one of the biggest influential signings in the last couple years, and he's still got more to give," Whitecaps head coach Carl Robinson told SBI. "He wants to learn, he comes to work every day, he's got a big smile on his face. He's a presence, which I think all the successful teams in the league have in the centerback area.
"He can continue to get better, and we're delighted to have him at the club because we know that his story is a unique one. He's reaching a level now that I hoped he could get to, and I still want more from him because I still believe there is a lot more to come from him."
That might be a nightmare for opposing clubs, especially those in the Western Conference. Waston has been one of the top defenders in MLS since arriving in Vancouver in August 2014, and his contributions have been felt on both sides of the ball. His 6-foot-5 frame and aggressiveness have seen him go toe-to-toe with some of the league's best attackers, and have also allowed him to score a handful of goals, including the clutch one that sent the Whitecaps to the playoffs two seasons ago.
Waston has in almost all aspects been a perfect fit with the Whitecaps, but he is aware that it will be quite the challenge to maintain that level in the new season. A lot of the teams in his conference have retooled or reloaded with attacking pieces, but that has not fazed him one bit in terms of what he expects from himself.
"I have to be consistent, with good performances, and I have to work hard to try and be the best because there are a lot of players with lots of quality," Waston told SBI. "I have to keep fighting for what I want because I'm a player that likes to grow. You always have to grow. There's no doubt about it. You always have to grow."
The Costa Rican's game has evolved since making the move to MLS from Saprissa. He was always a physical presence due to his height and fight, but his footwork was not where it needed to be when he arrived. Waston has worked on improving that during his time with the Whitecaps, however, and it has paid off. Not only has he been able to deal with big and strong players effectively, but also quick and small ones.
The hope for him now is that he can continue to play at a high level with the Whitecaps so that he can get more looks at the international level. Waston has been involved with Costa Rica's national team since 2013, but has only made six appearances in that time. He badly wants to add to that total and become more of a regular with the Ticos, especially this year given that there are World Cup qualifiers and Copa America Centenario matches to be played.
"It's very exciting as a player to know that, because they are games that are very important for us," said Waston. "We have to keep Costa Rica in high regard in international soccer, and you want to be in these games as a player so you can continue to grow. That's why you play, because you want to be in all the biggest matches."
Those are not the only international fixtures Waston wants to play in, either. He is also looking to take part in the CONCACAF Champions League this fall after being limited to just a solitary appearance in that tournament in 2015. The Whitecaps might have to consider using their defensive anchor a bit more in the Champions League, too, especially after going four-and-out in the group stage last fall.
"Personally, I would love to play always," said Waston. "I've played Champions League with Saprissa and it's a very good competition. The coach makes the decisions, but I would love to play and make history with this club."
Winning the Champions League or an MLS Cup with the Whitecaps would certainly allow him to accomplish that latter goal, but might require him to take the next step in his game. Recent history has shown that Waston is up to the task, and 2016 could be another huge year for him if he reaches that desired higher level.