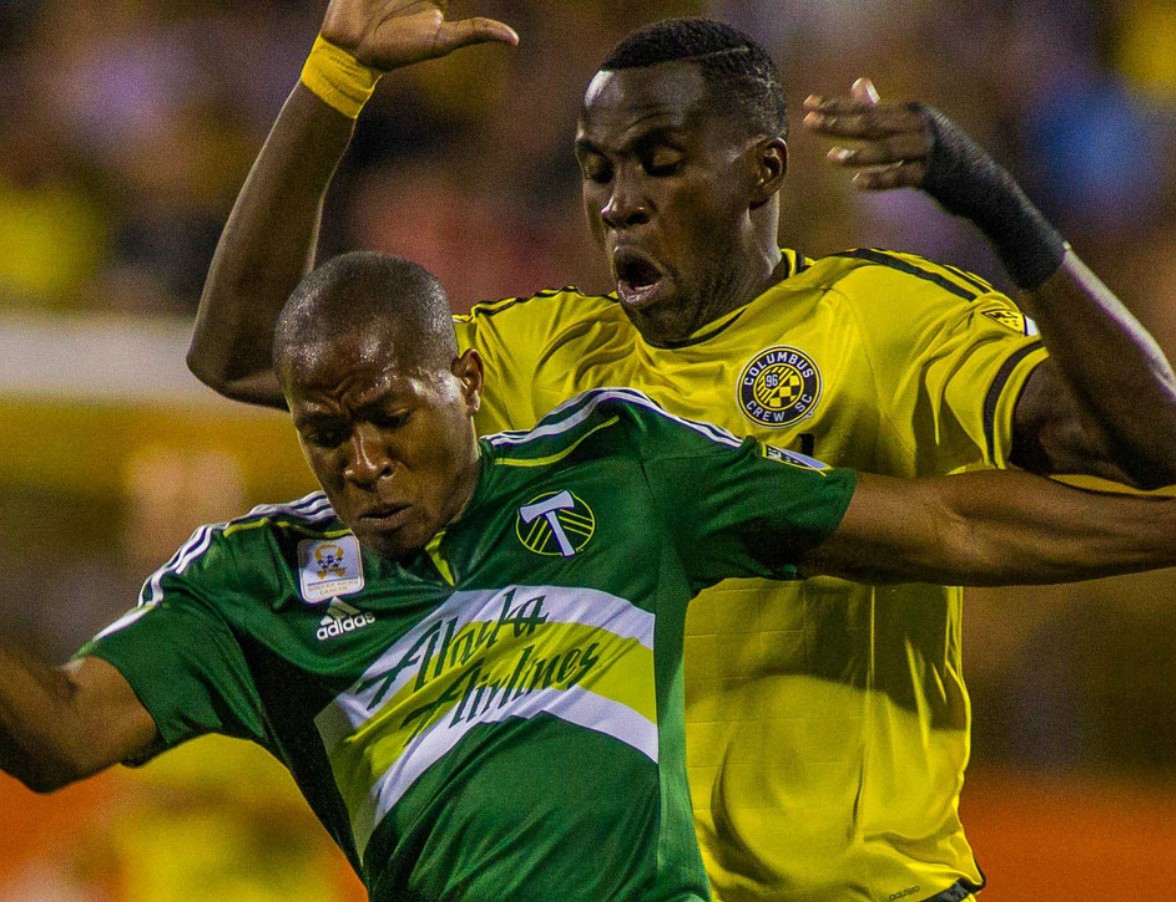 The 2016 MLS season kicks off today, and headlines the day's action around the world.
The Portland Timbers begin defense of their MLS Cup title by taking on the same team they beat to become champions, the Columbus Crew. The sides face off at Providence Park, where the Timbers' championship banner will be revealed.
In Europe, Manchester United will attempt to edge closer to a top four finish in the English Premier League with a road win against West Bromwich Albion.
The U.S. Women's National Team return to action with a match against high-powered France.
If you will be watching today's action, please feel free to share your thoughts, opinions and some play-by-play in the comments section below.
Enjoy the action (Here is today's Soccer TV schedule):
SOCCER SUNDAY
MAJOR LEAGUE SOCCER
1:30 p.m. — MSG/MLS Live — New York Red Bulls vs. Toronto FC
2 p.m. — MLS Live/MLS Direct Kick — Orlando City SC vs. Real Salt Lake
2 p.m. — YES Network/CSN Chicago/MLS Live/MLS Direct Kick — Chicago Fire vs. New York City FC
3 p.m. — TCN Philadelphia/MLS Live/MLS Direct Kick — FC Dallas vs. Philadelphia Union
3 p.m. — CSN New England/MLS Live/MLS Direct Kick — Houston Dynamo vs. New England Revolution
3 p.m. — CSN California/MLS Live/MLS Direct Kick — San Jose Earthquakes vs. Colorado Rapids
4:30 p.m. — ESPN/ESPN Deportes/WatchESPN — Portland Timbers vs. Columbus Crew
5:30 p.m. — MLS Live — Vancouver Whitecaps vs. Montreal Impact
7 p.m. — Fox Sports 1/Fox Sports Go/Fox Deportes/Fox Soccer 2Go/MLS Live — Seattle Sounders vs. Sporting Kansas City
10 p.m. — UniMás/Univision Deportes/MLS Live — LA Galaxy vs. D.C. United
ENGLISH PREMIER LEAGUE
8:30 a.m. — NBCSN/NBC Sports Live Extra/NBC Deportes en Vivo Extra/Telemundo — Crystal Palace vs. Liverpool
11 a.m. — NBCSN/NBC Sports Live Extra/NBC Deportes en Vivo Extra/Telemundo — West Bromwich Albion vs. Manchester United
SPANISH LA LIGA
6 a.m. — beIN Sports Connect — Real Betis vs. Granada
10 a.m. — beIN Sports USA/beIN Sports Connect — Eibar vs. Barcelona
12:15 p.m. — beIN Sports en Español/beIN Sports Connect — Sporting Gijón vs. Athletic Bilbao
12:15 p.m. — beIN Sports en Español/beIN Sports Connect — Real Sociedad vs. Levante
2:30 p.m. — beIN Sports en Español/beIN Sports Connect — Valencia vs. Atlético Madrid
ITALIAN SERIE A
6:30 a.m. — beIN Sports Connect — Torino vs. Lazio
9 a.m. — beIN Sports Connect — Bologna vs. Carpi
9 a.m. — beIN Sports Connect — Genoa vs. Empoli
9 a.m. — beIN Sports Connect — Atalanta vs. Juventus
9 a.m. — beIN Sports Connect — Sassuolo vs. Milan
2:45 p.m. — beIN Sports USA/beIN Sports Connect — Inter vs. Palermo
GERMAN BUNDESLIGA
9:30 a.m. — Fox Sports 1/Fox Sports Go/Fox Deportes/Fox Soccer 2Go — Mainz 05 vs. Darmstadt 98
11:30 a.m. — Fox Sports 1/Fox Sports Go/Fox Soccer 2Go — Hamburg SV vs. Hertha Berlin
FRENCH LIGUE 1
8 a.m. — beIN Sports Connect — Marseille vs. Toulouse
11 a.m. — beIN Sports Connect — Stade Rennes vs. Nantes
3 p.m. — beIN Sports Connect — Lyon vs. Guingamp
PORTUGUESE PRIMEIRA LIGA
3:30 p.m. — Univision Deportes — Sporting Braga vs. Porto
MEXICAN LIGA MX
1 p.m. — Univision/Univision Deportes — Pumas UNAM vs. Cruz Azul
6 p.m. — Univision Deportes — Puebla vs. Veracruz
WOMEN'S INTERNATIONAL FRIENDLY
3 p.m. — ESPN3 — United States vs. France (2016 SheBelieves Cup)
CONCACAF WOMEN'S U-17 CHAMPIONSHIP
Noon — Fox Soccer 2Go — Costa Rica vs. Jamaica
2:30 p.m. — Fox Soccer 2Go/Fox Soccer Plus — United States vs. Mexico
DUTCH EREDIVISIE
8:30 a.m. — Univision Deportes — Willem II vs. Ajax