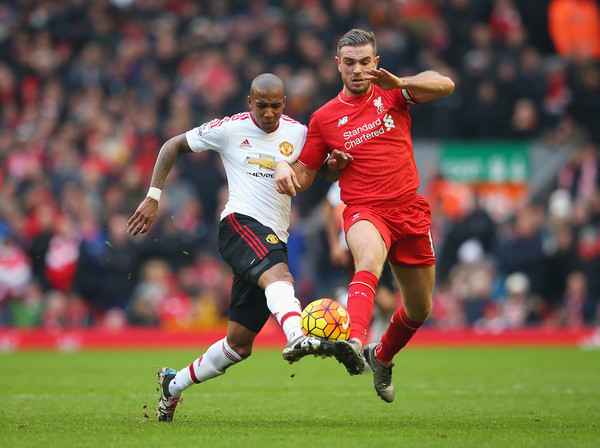 Thursday's UEFA Europa League action is sure to satisfy your craving following Champions League action on Tuesday and Wednesday.
All 16 teams kick off the round, with Liverpool-Manchester United and Borussia Dortmund-Tottenham headlining action in the tournament.
The Reds have fallen to the Red Devils in both of their meetings during the English Premier League season, most recently losing, 1-0, at home on Jan. 17. However, Jurgen Klopp's men have not lost in regulation in their previous four games, which includes an impressive 3-1 win vs. Manchester City.
While Tottenham's form has taken a dip recently, the Spurs are still one of the EPL's best teams this year. Yet, Mauricio Pochettino's men are in for a tough challenge against a Dortmund side that has been playing good soccer since the start of the new year.
If you will be watching today's soccer, please feel free to share your thoughts, opinions and some play-by-play in the comments section below.
Enjoy the action (Today's TV schedule is below):
UEFA Europa League
1 p.m. – Fox Soccer 2GO – Shakhtar Donetsk vs. Anderlecht
1 p.m. – Fox Soccer 2GO, Fox Soccer Plus, ESPN3 – Basel vs. Sevilla
1 p.m. – Fox Sports 2, ESPN Deportes TV, Fox Soccer 2GO – Borussia Dortmund vs. Tottenham Hotspur
1 p.m. – Fox Soccer 2GO, ESPN3 – Fenerbahçe vs. Sporting Braga
3:05 p.m. – ESPN Deportes TV, Fox Soccer Plus, Fox Soccer 2GO – Villarreal vs. Bayer Leverkusen
3:05 p.m. – ESPN3, Fox Soccer 2GO – Athletic Club vs. Valencia
3:05 p.m. – Fox Sports 2, ESPN3, Fox Soccer 2GO – Liverpool vs. Manchester United
3:05 p.m. – Fox Soccer 2GO – Sparta Praha vs. Lazio
Copa Libertadores
5:30 p.m. – Fox Deportes, Fox Soccer 2GO – River Plate vs. São Paulo
7:45 p.m. – Fox Soccer Plus, Fox Soccer 2GO – Bolívar vs. Boca Juniors
7:45 p.m. – Fox Soccer 2GO – Colo Colo vs. Atlético Mineiro
7:45 p.m. – Fox Deportes, Fox Soccer 2GO – LDU Quito vs. Toluca