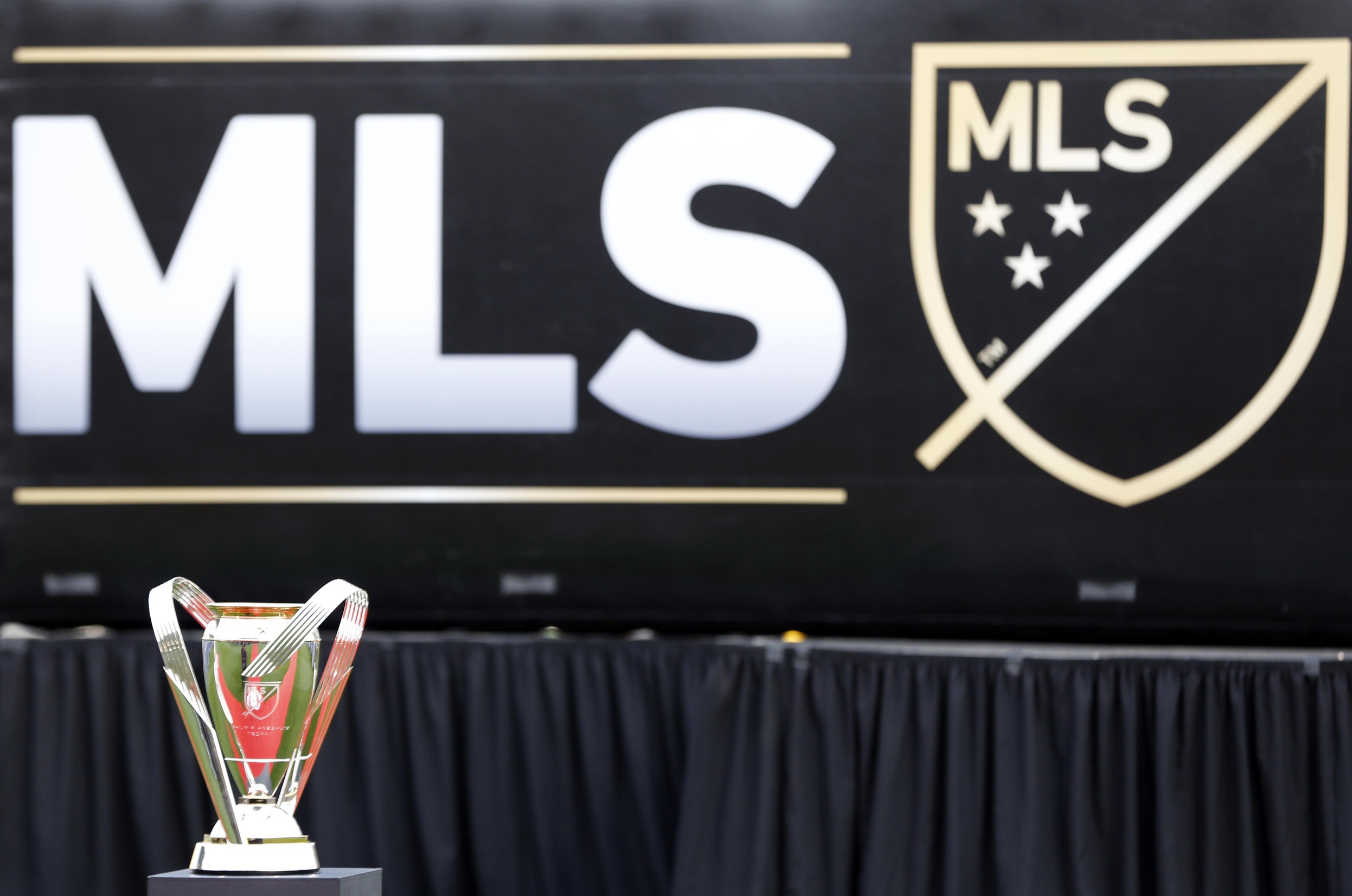 The offseason is over, and the 2016 MLS season is upon us.
Following a busy offseason, the 21st MLS season is set to kick off as all 20 of the league's teams take the field on Sunday. With countless new players and storylines to keep track of, the 2016 MLS season has been a busy one, but SBI has you covered if you need to catch up on the offseason dealings.
SBI kept track of each and every move made this offseason and offered previews of each of MLS' 20 teams. From Cup contenders to cellar dwellers, SBI has broken down each team's offseason moves, aspirations and potential outlooks.
Take a closer look at all of SBI's 2016 MLS preseason coverage, as well as the league power rankings voted on by the site's staff:
TEAM-BY-TEAM SBI MLS PREVIEWS
Chicago Fire (PREVIEW)
Colorado Rapids (PREVIEW)
Columbus Crew SC (PREVIEW)
D.C. United (PREVIEW)
FC Dallas (PREVIEW)
Houston Dynamo (PREVIEW)
Sporting Kansas City (PREVIEW)
LA Galaxy (PREVIEW)
Montréal Impact (PREVIEW)
New England Revolution (PREVIEW)
New York City FC (PREVIEW)
New York Red Bulls (PREVIEW)
Orlando City SC (PREVIEW)
Philadelphia Union (PREVIEW)
Portland Timbers (PREVIEW)
Real Salt Lake (PREVIEW)
San Jose Earthquakes (PREVIEW)
Seattle Sounders (PREVIEW)
Toronto FC (PREVIEW)
Vancouver Whitecaps FC (PREVIEW) 
SBI MLS PLAYER PROFILES
Experiences as a rookie have helped Chicago Fire's Matt Polster to grow entering his second professional season. (READ)
Defender Eric Miller is hoping to remain healthy in 2016 while fighting for a spot with the Colorado Rapids. (READ)
Rookie midfielder Rodrigo Saravia is set to fulfill his childhood dream of playing in MLS while also pushing to earn additional appearances with the Guatemala national team. (READ)
After building momentum in the U.S. Men's National Team's January Camp, Steve Birnbaum is looking to become more of a leader for both club and country. (READ)
Following an MLS Best XI season in 2015, Fabian Castillo is hoping he can help FC Dallas lift its first MLS Cup, which could pave the way for a dream move to Europe. (READ)
Will Bruin has re-signed with the Houston Dynamo and is hungry for more goals and more success. (READ)
Veteran midfielder Brad Davis is embracing change with his move to Sporting KC. (READ)
Having previously featured for Chivas USA and FC Dallas, goalkeeper Dan Kennedy has joined the LA Galaxy in search of postseason success. (READ)
Ignacio Piatti is spending more time on the left side of the Montreal Impact's attack in 2016, but he still thinks he can score more goals. (READ)
Kelyn Rowe is looking to take the next step by becoming a more complete player for the New England Revolution. (READ)
Following a devastating knee injury, fullback Chris Duvall is now healthy and looking to get back into the Red Bulls lineup. (READ)
Goalkeeper Josh Saunders is hoping to lead an improved New York City FC back line heading into the club's second season. (READ)
In his first season with Orlando City, goalkeeper Joe Bendik is looking to settle down in his new home. (READ)
Entering his second season in MLS, midfielder Tranquillo Barnetta will be asked to fulfill a variety of roles with the Philadelphia Union. (READ)
Ned Grabavoy has joined the Portland Timbers in search of one more MLS Cup following a down year with New York City FC. (READ)
Veteran defender Clarence Goodson is ready to teach a young San Jose Earthquakes squad while also continuing to anchor the team's back line. (READ)
Chris Wingert has returned to Real Salt Lake following a difficult year with NYCFC, and the veteran defender is confident in his return to a club he calls home. (READ)
Will Johnson is easing his way into a leadership role in his first season with Toronto FC. (READ)
Vancouver Whitecaps defender Kendall Waston is hungry for further success on the club level while pushing towards further appearances with Costa Rica. (READ)
—————
MLS WEEK 1: A LOOK AHEAD (READ)
SBI MLS SEASON PREVIEW: TOP 5 STORYLINES TO WATCH (READ)
SBI MLS SEASON PREVIEW: TOP 5 NEWCOMERS TO WATCH (READ)
SBI MLS PRESEASON POWER RANKINGS (READ)
THE NEW MLS JERSEYS AHEAD OF THE 2016 SEASON (READ)
THE SBI SHOW: EPISODE 248 (EASTERN CONFERENCE PREVIEW)
THE SBI SHOW: EPISODE 249 (WESTERN CONFERENCE PREVIEW, MLS SEASON PREDICTIONS)
—————
That should help you get started for the 2016 MLS season. Make sure to give all of our previews a read, and our SBI Show preview shows a listen.