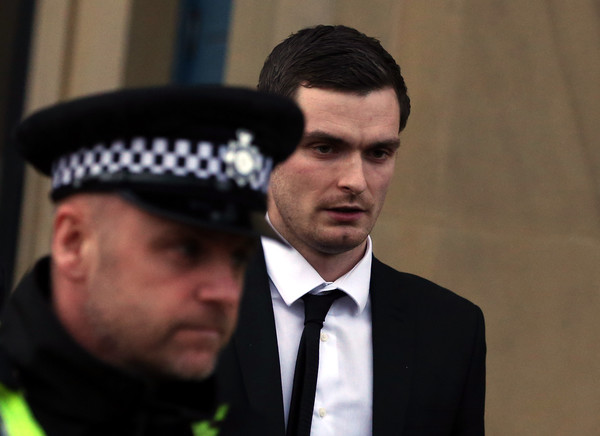 At just 28 years old, Adam Johnson likely had many more years of professional soccer ahead of him, but now he is facing time behind bars.
The former Sunderland and English national team midfielder was found guilty on one count of sexual activity with a minor, and he could serve up to 10 years in prison. (REPORT)
Real Madrid head coach Zinedine Zidane insists Cristiano Ronaldo has addressed the comments he made about his teammates after the club's loss to Atletico Madrid, and the club has moved on. (REPORT)
Among the teams to win in the Copa Libertadores on Wednesday include The Strongest, Corinthians and Gremio, while River Plate and Nacional played to a scoreless tie. (REPORT)
Ivorian defender Emmanuel Eboue, 32, will reportedly join Sunderland until the end of the 2015-16 season. (REPORT)
CONCACAF confirmed the dates and times for the Champions League semifinals for Queretaro-Tigres UANL and Club America-Santos Laguna, with the first legs being held on March 15 and 16, respectively. (REPORT)
Defender James Collins, 32, suffered a hamstring injury in West Ham United's win vs. Tottenham on Wednesday, and he will likely be unavailable for three games. (REPORT)
La Liga club Athletic Bilbao have inked a new deal with head coach Ernesto Valverde, with the renewal extending until the summer of 2017. (REPORT)
West Brom Albion midfielder Chris Brunt underwent surgery to repair his knee, and he will be sidelined for eight months. (REPORT)
WEDNESDAY REWIND
Goalkeeper Dan Kennedy has returned to Los Angeles in order to pursue an MLS Cup with the LA Galaxy. (REPORT)
Maurice Edu and Tranquillo Barnetta are dealing with injuries ahead of the Philadelphia Union's opener against FC Dallas on Sunday. (REPORT)
Brad Davis has enjoyed a seamless transition from the Houston Dynamo to Sporting Kansas City ahead of the 2016 season. (REPORT)
The Seattle Sounders bowed out of the CONCACAF Champions League after losing to Club America, 3-1 (5-3 on aggregate), in the quarterfinals. (REPORT)
—
What do you think of Johnson's guilty verdict? Think Real Madrid has put Ronaldo's comments behind it?
Share your thoughts below.