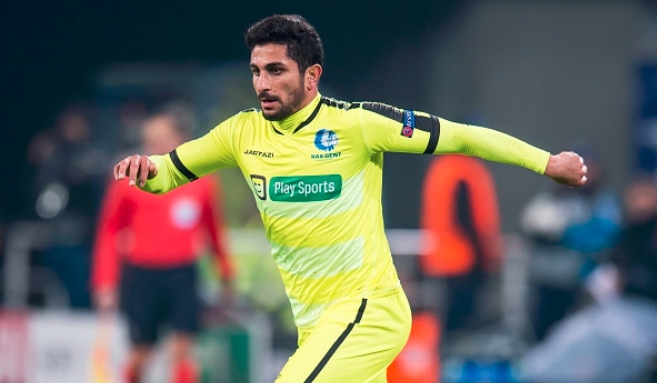 Months after expressing his interest in being called into the U.S. Men's National Team, Kenny Saief is keeping his options open.
Interim head coach Alon Hazan named his roster for Israel's upcoming friendly against Croatia on March 23, and American-born Saief was among those called in. The KAA Gent midfielder accepted the call-up after previously venting his frustration with not being included to Israel's past rosters.
"At least the United States appreciates me," Saief told Sport5 in December. "I have not decided if that's what I want, I'm in a serious dilemma. I consulted with my mother. In two weeks, I will come to Israel for winter holidays. I'll sit down with my family and I will see what happens. But as of now it looks like my best option, because the Israeli national team, no one talked to me at all."
Participating in the match against Croatia would not cap-tie Saief, who was born in Panama City, Florida, but he still needs to file a one-time switch in order to play for the U.S. The 22-year-old has appeared in 18 games for Gent during the 2015-16 season, scoring two goals.
What do you think of Saief's decision? Think he will ultimately play for Israel?
Share your thoughts below.