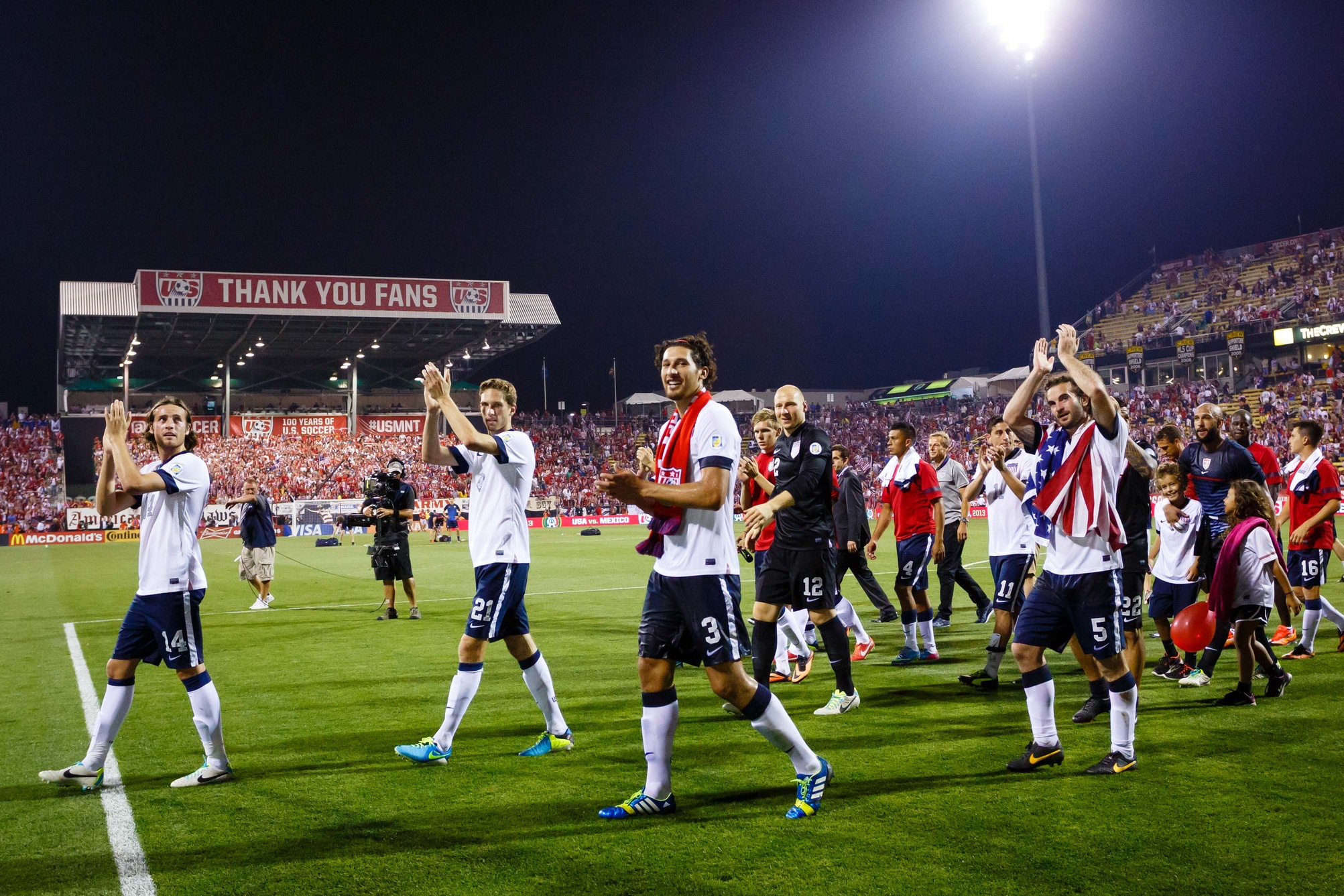 With the team's World Cup qualifying status all but on the line, the U.S. Men's National Team returns to a familiar fortress for what is certainly a must-win matchup.
Following a 2-0 loss in Guatemala City, the USMNT is set to host the Central American nation on Tuesday in Columbus' MAPFRE Stadium. Throughout the years, the venue has prove to be a safe haven for the U.S. who has established  a 7-0-3 all-time record and 6-0-2 World Cup qualifying record at the stadium.
In the aftermath of a setback loss to Guatemala, the U.S. is certainly embracing a return to a stadium that has prove to be a magical one.
"When you look back at the history, there's something special here," Michael Bradley said. "There's a bit of mystique. I think teams come here and know a little bit about that history and look at our record when we play here and know that they're going to be in for a tough night.
"For us, we're very excited to step on the field tomorrow night for a big game here and we hope that the fans, from the time step on the field for warm-ups, can give us a real boost in terms of energy, life, passion and make this a place that, from the time they get here, Guatemala knows they're not coming away with anything."
Historically, MAPFRE Stadium has proven to be a stronghold for the U.S. in some of the country's biggest games. The venue has hosted four separate Dos A Cero victories over arch-rivals Mexico, as well as a victory over Jamaica in the last World Cup qualifying cycle that came just four days after a USMNT loss in Kingston.
Similarly to the Jamaica clash, the USMNT enters Tuesday's contest looking for a bit of revenge after a defeat away from home. However, the 1-0 victory over the Caribbean nation isn't the only game from last cycle that the U.S. is studying with the hopes of replicating.
In the final game of the group stages in 2012, the U.S. found themselves trailing to Guatemala at another traditional fortress in Kansas City. Following Carlos Ruiz's fifth minute goal, the U.S. exploded with three of their own to seal passage into the Hexagonal.
"The team was able to create some good chances and we were able to get the right result," Dempsey said of that matchup. "It's not new to be in this situation of having our back against the wall. It's what we've experienced. We played against Jamaica, we lost, and we also came here to Columbus. We came home for a must-win game against Guatemala in Kansas City. That's just a part of the World Cup qualifying process, those ups and downs, and managing them in the right way. When your back is against the wall, it's being able to get the right result.
"It's a venue that's had a lot of good history for us," Dempsey added.  "That's why we continue to come back and play these games here. We've been in this situation before and we have to prove ourselves again and we look forward to doing it again here at this venue."
Once again facing a must-win situation, the USMNT is hoping to replicate successes past in an attempt to push towards a bright future. A berth in the 2018 World Cup is far from certain and another lackluster performance could prove costly.
Knowing the stakes, Jurgen Klinsmann's side is glad to be in a familiar venue, one that should provide the team with a much-needed boost in what may turn out to be the most pivotal game of the qualifying process.
"Playing for us in Columbus is special," Klinsmann said. "Every game here is special to us because there is such history for the U.S. national team to play their games in Columbus, especially obviously with Mexico. Any important matchup in a World Cup qualifier is huge, and to be here in Columbus gives us a good feeling because we know the crowd is behind us and they will help us, especially maybe if things don't go your way.
"You have to know in the back of your mind to give everything you have for the opportunity to beat them tomorrow. It helps to be in Columbus."