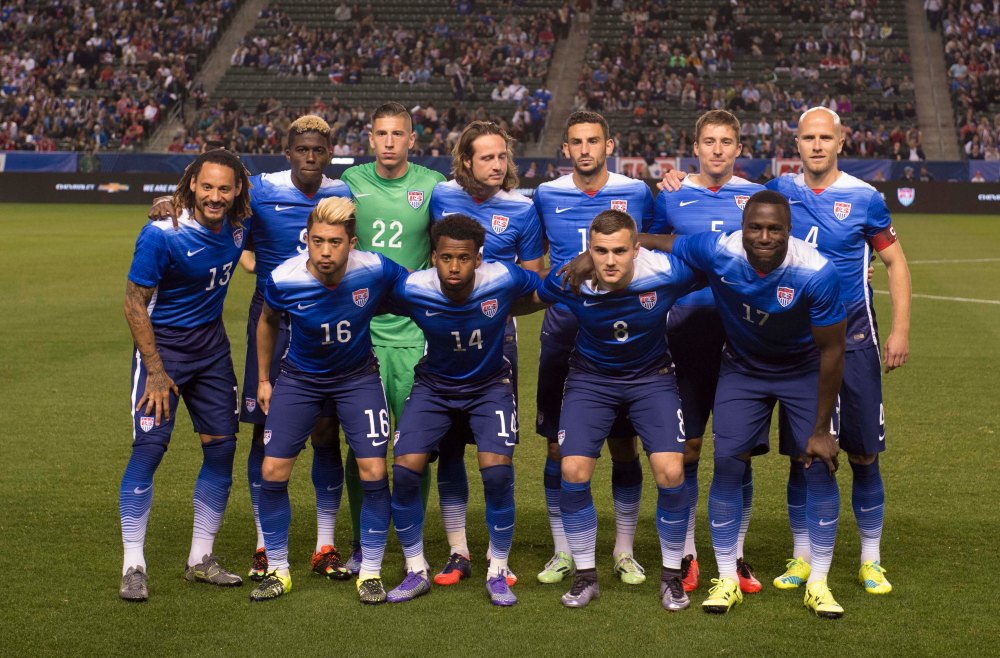 After three months of stagnation, the U.S. Men's National Team rose in the latest FIFA rankings.
The U.S. climbed two spots to No. 30 in the world, just behind the Republic of Ireland and in front of Cape Verde Islands and Poland. Costa Rica fell two spots to No. 33, meaning the U.S. is the second-highest ranked CONCACAF team.
Mexico remained No. 22 in the rankings, while only one change occurred in the top 25 teams in the world. Italy swapped positions with the Netherlands, and so the Azzurri are now 14th while the Dutch are 15th. Belgium is No. 1 in the rankings, followed by Argentina, Spain, Germany and Chile.
One of the biggest risers in March's edition of the rankings is Venezuela, which climbed six spots into 75th in the world. Israel also climbed six spots into 67th.
What do you think of the USMNT's new ranking? Too high? Too low?
Share your thoughts below.