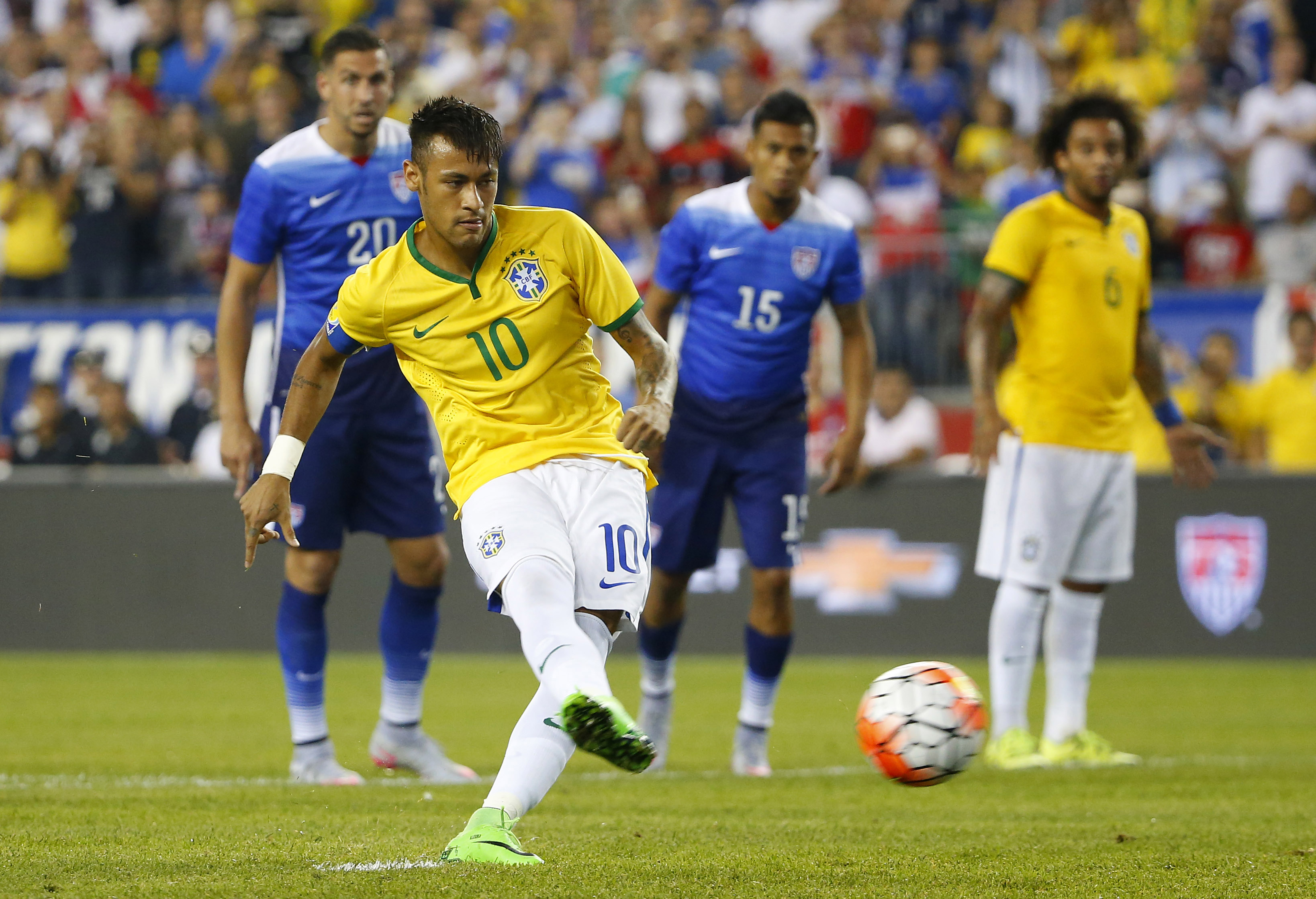 Following a period of negotiating, Brazil will have its star captain for this summer's Olympics, while FIFA has taken a step towards recovering what was lost in the organization's series of scandals.
Neymar will reportedly be one of three over-age players named to Brazil's roster for this summer's Olympics. The star forward's Olympic status had previously been in doubt due to contract negotiations with Barcelona. Neymar also revealed on Wednesday that he doesn't see himself leaving the Catalan club. (REPORT)
For the first time, FIFA has acknowledged that bribe money was exchanged to officials as the organization has announced it is seeking to reclaim tens of millions of dollars pocketed illegally before being seized by U.S. prosecutors. (REPORT)
Manchester City's Vincent Kompany will miss at least a month due to a calf injury suffered in Champions League play on Tuesday. (REPORT)
Bayern Munich midfielder Frank Ribery is open to a return to the French national team, but will first look to have a discussion with manager Didier Deschamps. Ribery hasn't played for France since 2014. (REPORT)
Roma President James Pallotta says that Francesco Totti should consider retirement once his contract expires at the end of this season. (REPORT)
Tigres and Queretaro played to a 0-0 draw in the first leg of the CONCACAF Champions League semifinals. (REPORT)
TUESDAY REWIND
Reports out of Italy have linked Bayern Munich and U.S Under-23 Men's National Team winger Julian Green with a move to AC Milan. (REPORT)
New York City FC fullback Ronald Matarrita is looking to build on his bright start to the season for his new club. (REPORT)
Kenny Saeif, who is eligible to represent the U.S. on the international level, has accepted a call-up from Israel. (REPORT)
Atletico Madrid and Manchester City advanced to the semifinals of the UEFA Champions League, with the former doing so through penalty kicks. (REPORT)
—
What do you expect from Neymar this summer? What do you think of FIFA's latest move? Any concerns for Man City without Kompany?
Share your thoughts below.