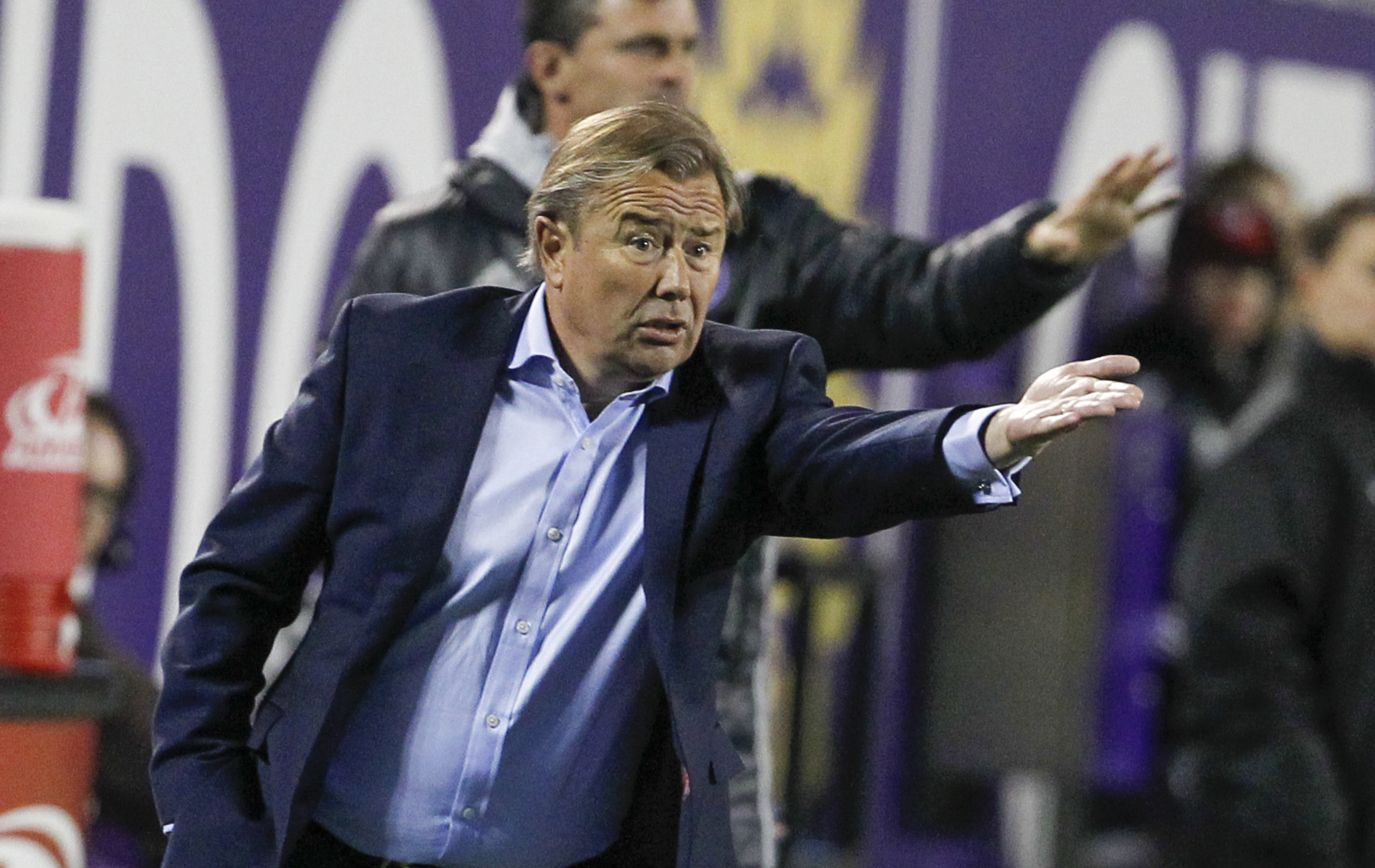 CHESTER, Pa. — A mere two minutes were all that separated Orlando City from grabbing a result on the road and staying undefeated in 2016, but a spectacular free kick goal late spoiled the party.
It also left head coach Adrian Heath more than frustrated and bothered, and he did not hide it.
Orlando City suffered its first loss of the season on Friday night, succumbing to an incredible 90th-minute free kick from Tranquillo Barnetta in a 2-1 loss at Talen Energy Stadium. The late wonder strike outdid a hard-fought performance from the Lions, who were shorthanded with the likes of Cyle Larin and Brek Shea missing,  but almost managed a road draw anyway.
Heath's side had negated an early goal from C.J. Sapong with a splendid Adrian Winter effort just before halftime, but the Lions lacked the same type of energy and grit in the second half that they showed in the first half. That drop-off in intensity allowed the Union to win back more of the possession battle and some momentum, resulting in a wave of attacks from the hosts that eventually ended with a late winner that had Orlando City players dejected and Heath upset.
"I'm bitterly disappointed because I feel we should've taken something out of the game with the good opportunities that we had on the break," said Heath. "I thought they played with a lot of intensity, a lot of energy, and we had to weather the storm, and we felt at some stage we were going to get a break in the second half.
"We were very naive in some of our defending, giving away two free kicks. You give a free kick away probably two or three minutes (before Barnetta's goal) – he had the same opportunity – and then we go and do it again. I thought we were very naive in some parts and if we want to achieve what we want to achieve this season then we have to be better when have opportunities like we had today."
To Orlando City's credit, the goal that did them in was of the spectacular variety. After Sapong drew a foul near the penalty arc, Barnetta hit a shot that took a wicked bend before finding the top right corner and nicking off the underside off the crossbar. It was such a perfect strike that Orlando City goalkeeper Joe Bendik was left frozen in place as the shot found the top corner.
The Lions nearly found an equalizer just seconds later, but Union goalkeeper Andre Blake thwarted their chance and left them ruing what could have been.
"All evening I thought we were dangerous enough to have scored with a little bit of quality," said Heath. "We really got around the box. It was very close on too many of occasions. When you look back at the game, you look at the chance that Winter had at 1-1, when he is 1-on-1 with the 'keeper. It was a really good opportunity for a finer ball. We didn't really do it.
"I thought they were dangerous from set pieces all night and they have quality in the box. They have some good size and guys were very determined to get in the end of it. If we want to achieve what we want to achieve this season, then we have to take something from the game, and that's the disappointing part."
The Lions went into the match seriously shorthanded, with four key starters missing, including Larin, Shea and Cristian Higuita. Those absences left Orlando City with a shortened bench, a bench Heath didn't turn to until after Barnetta's 89th-minute goal. Heath inserted Julio Baptista and Carlos Rivas a minute into second-half stoppage to try and rescue a result, but it was too little too late.
"I didn't want to disrupt the shape of the team, the personnel that we had," said Heath when asked why he didn't make substitutions earlier. "Obviously, when we were chasing the game so late we just decided to put them on. We had a good chance. He's made a great save, the 'keeper, to be fair, on a good cross from Carlos Rivas. It's a great save, but it wasn't enough (from us)."