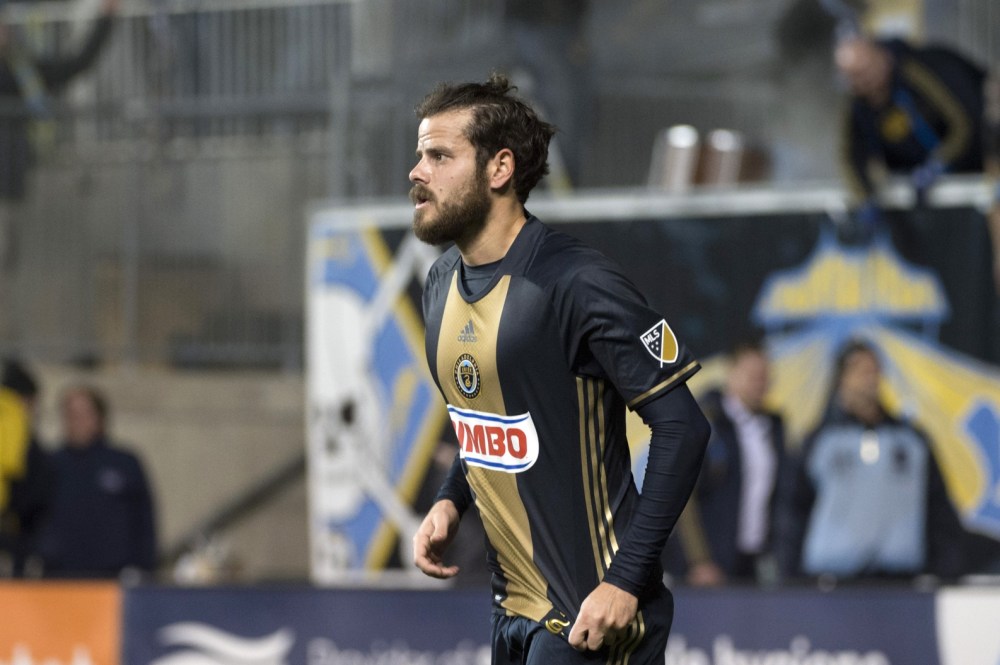 CHESTER, Pa — The Philadelphia Union are no strangers to witnessing late goals at Talen Energy Stadium, but for once, the goal during the closing stages of the second half benefited them.
Tranquillo Barnetta's free kick struck the underside of the crossbar and bounced into the right side of the net to hand the Union a 2-1 win over Orlando City SC, and first place in the Eastern Conference on Friday.
The Union opened the scoring in the second minute, when C.J. Sapong took advantage of a poor clearance attempt by Rafael Ramos in the middle of the box.
After a good amount of sustained pressure throughout the first half, the Lions finally capitalized in the 43rd minute as Adrian Winter craftily got around Keegan Rosenberry and struck a shot past Andre Blake.
Orlando City dominated the start of the second half through nice combination work from Kaka and Adrian Winter. The Union tried to counteract that pressure with a surge forward in the 53rd minute, but Sapong was denied by Joe Bendik.
Bendik came to the rescue again in the 69th minute as he stopped Ken Tribbett from point-blank range following a Barnetta free kick.
The Union moved into the ascendancy after a pair of attacking substitutions, but despite a bevy of pressure in the box, especially on set pieces, the hosts were unable to convert until late.
The Union finally struck the back of the net for the second time on Friday night in the 90th minute on Barnetta's set-piece strike.
The victory was the second at home and third overall for the Union, while Orlando City dropped its first loss of the 2016 campaign
Man of the Match
C.J. Sapong played a role in each of the goals netted by the Union. He pounced on Orlando City's defensive failure in the second minute and created the winning free kick late in the second half.
Moment of the Match
Tranquillo Barnetta's banked-in free kick in front of the River End handed the Union a deserved three points. The substitute was one of two attackers who made an impact on the match after entering the pitch in the 63rd minute.
Match to Forget
The Orlando City back four experienced plenty of struggles in front of their own goal, especially Aurelien Collin and Rafael Ramos. Ramos botched a clearance that led to the Union's first tally, and Collin was lucky to not have his shaky clearances taken advantage of on set pieces during the second half.