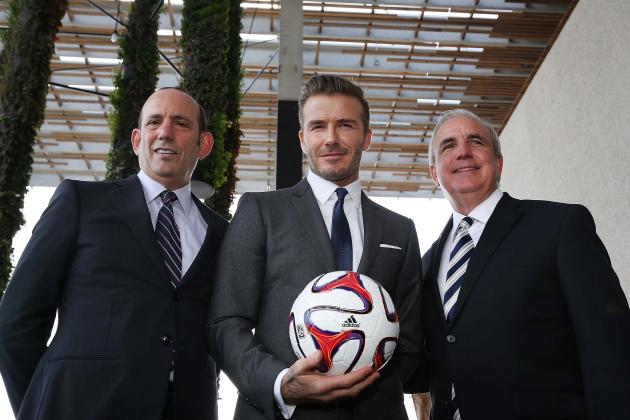 David Beckham and his Miami team will have to move fast to find a new investor if they plan on joining MLS in 2018.
Beckham's plans reportedly took a hit after talks broke down between his people and Qatari Sports Investments, who own Paris Saint-Germain. Simon Fuller, Beckham's manager, is said to have been the main cause for the Qataris walking away from discussions.
There have been several rumored replacement investors for Beckham's MLS team though.
According to Sports Illustrated, Miami real estate developer Arthur Falcone could be a primary candidate as an investor, after MLS commissioner Don Garber recently said Beckham was seeking a real estate mogul.
Another interested party could be Chinese Super League club Guangzhou Evergrande. The Asian Champions League champions are reportedly seeking partnerships with teams around the globe, including an MLS team.
Chinese fund CMC recently invested $400 million to take a 13% stake in New York City FC, and Evergrande could follow suit with Alibaba's Jack Ma heavily involved.
No formal offers have been made in either case, but Beckham will need something concrete in the near future if Miami looks to join MLS as planned.
Will Beckham's Miami team enter MLS on schedule? Who could you see joining Beckham as an investor?
Share your thoughts below.