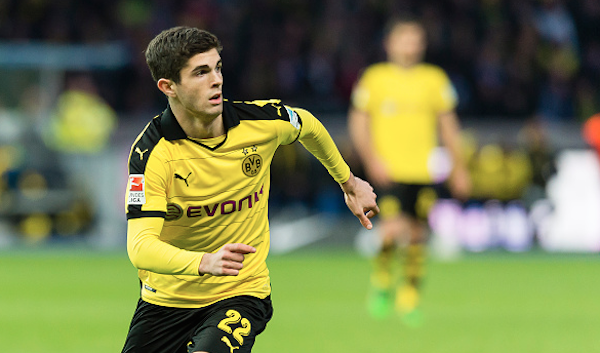 Christian Pulisic has done it again.
In Saturday's German Bundesliga clash with VfB Stuttgart, Pulisic netted his second goal in as many league games with a finish in the 45th minute. The goal came in Pulisic's third straight start for Borussia Dortmund, who took a 2-0 advantage on the midfielder's second professional goal.
Just moments before halftime, Pulsic found himself on the receiving end of a fortunate rebound. Following a long shot from Henrikh Mkhitaryan, Pulisic darted in to fire home the loose ball to double the Dortmund advantage.
To date, Pulisic has made eight appearances for the Bundesliga powerhouse, which entered Saturday's match second in the German league.
Here's Pulisic's second career goal in the video below: