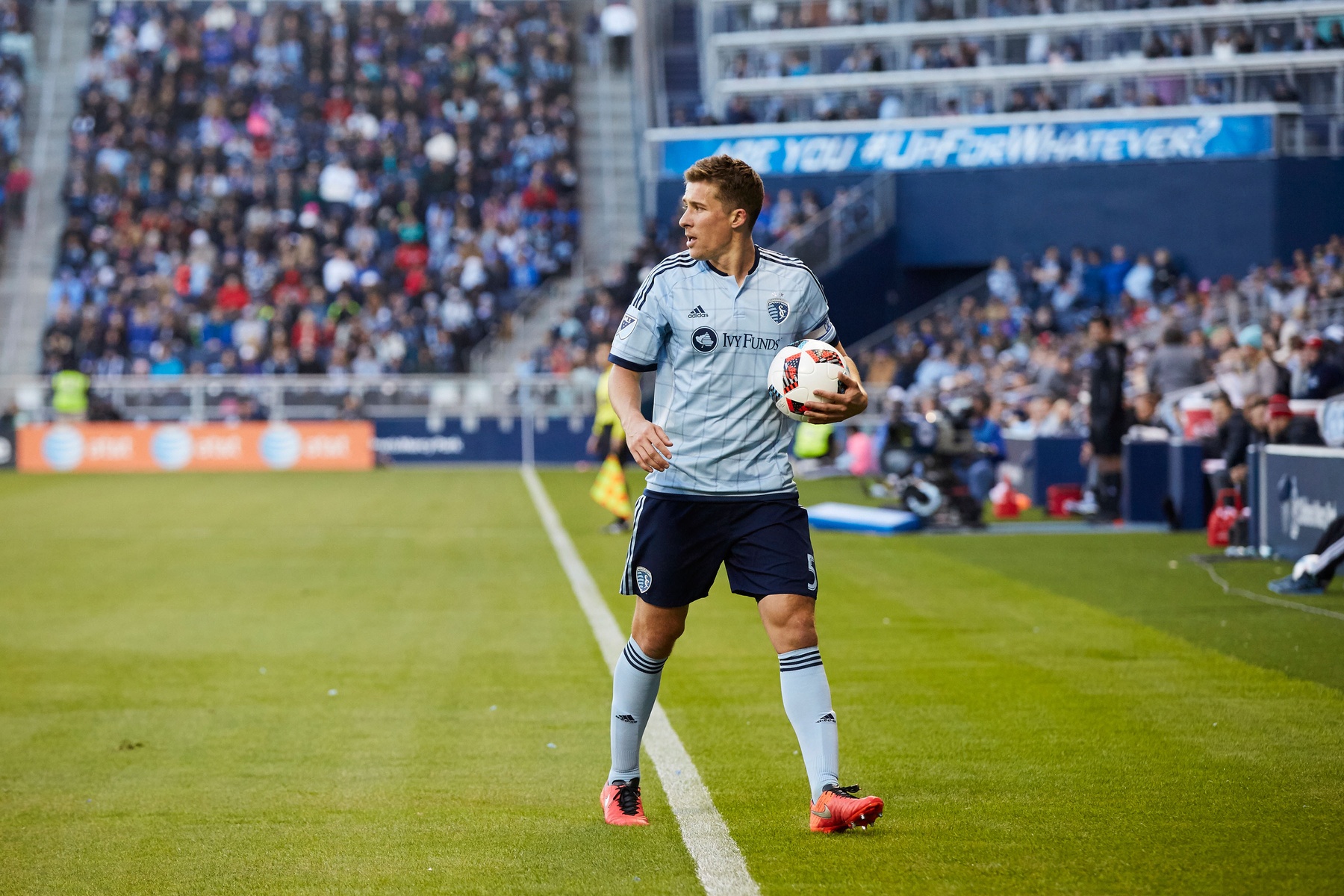 Matt Besler's continued issues with a concussion will keep the defender out for at least another week.
The Sporting Kansas City centerback has yet to pass MLS's concussion protocol after suffering a head injury while with the U.S. Men's National Team late last month. After missing last week's loss to Real Salt Lake, Besler will be forced to sit out this weekend's clash with the New York Red Bulls before being reanalyzed.
According to the Kansas City Star, Besler is still feeling effects of the injury, the result of him being struck in the head by a shot while in training for recent World Cup qualifiers
"It was probably 5 or 10 yards in front of me, so I didn't have any time to react or get out of the way. It just hit me square in the head," Besler told the Kansas City Star. "I remember everything. But unfortunately, about two or three hours later, I started experiencing some pretty serious symptoms of a concussion. That's when we started getting the treatments.
"As soon as I'm able to pass that, I'll be available and hopefully be able to be back on the field," Besler added. "It's tough. Injuries never come at a good time. You always feel like you're missing out on battling with your teammates. That's the hardest part of the job."
Without Besler last week, Sporting KC suffered the club's first defeat of the season via a loss to RSL.
What do you think of the Besler injury? Concerned? Expect that he will be back soon?
Share your thoughts below.