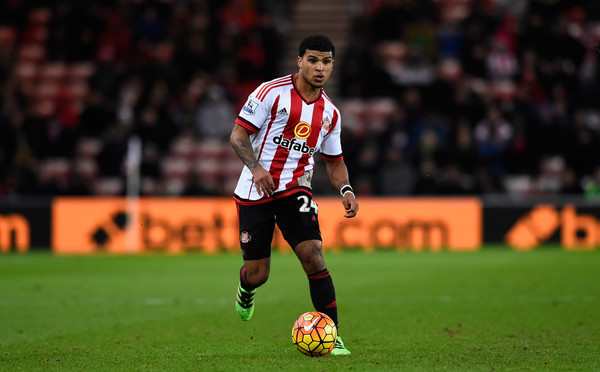 DeAndre Yedlin may not be enjoying the thrill of a title chase with Tottenham this season, but he believes he's gaining something far more valuable during his time with relegation battlers Sunderland.
The Tottenham loanee joined the Black Cats a couple of games into the current EPL campaign, and he has featured more regularly at right back in recent weeks as the club attempts to avoid being relegated to the English Championship. Yedlin believes playing under manager Sam Allardyce has helped him develop into a better defender overall.
"My defensive side was something I wanted to work on, especially coming into the Premier League," Yedlin said. "I felt that was the area of my game that needed the most improvement and the gaffer has really helped me with that.
"Positional awareness comes with experience, so getting game time helps, but we also work a lot in training as a back-line and also on defensive shape.
"Before, sometimes if the ball was played over my head I wouldn't know where I was but now I feel a lot more comfortable," Yedlin said. "Sometimes I would be going forward when it really wasn't the right time to go too, but now I'm picking my moments better."
Sunderland is currently third from bottom on the table, and will face league-leading Leicester City at the Stadium of Light on Sunday. Including this weekend's game, Sunderland only has seven matches remaining to move out of the drop zone.