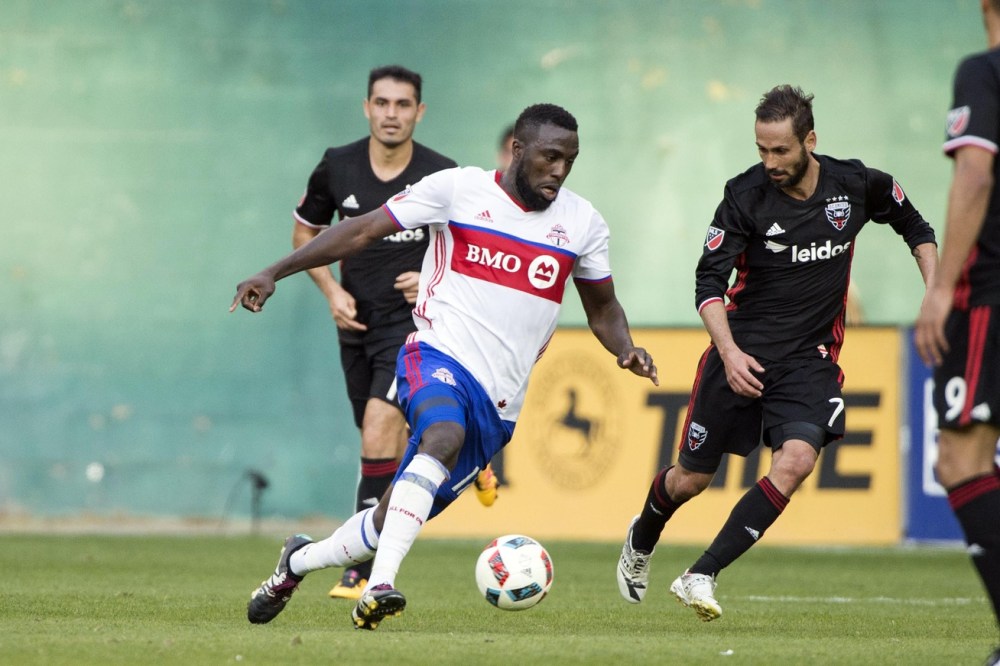 It took Sebastian Giovinco just 57 seconds to score on Saturday, and 89 minutes wasn't enough time for D.C. United to find a response.
Just a week after scoring four goals in a big win against the Vancouver Whitecaps, D.C. United's attack reverted to its struggling ways, failing to find the net as TFC posted 1-0 victory at RFK Stadium.
Giovinco scored the game's only goal in the first minute, pouncing on a Marky Delgado pass and finishing from close range for his fourth goal of the season.
Jozy Altidore started the play, sending in a low cross from the left wing that found Delgado, who slipped the ball back across goal and into the path of Giovinco, who finished with ease.
D.C. United managed 18 shots on Saturday, but only three on goal. TFC goalkeeper Clint Irwin made three saves to preserve the shutout, his best save coming in the 31st minute when he parried away a Patrick Nyarko effort from the center of the penalty area.
Toronto FC will hit the road again to play the Montreal Impact on April 23, while DCU will host the New England Revolution that same day.
Man of the Match
Sebastian Giovinco scored the game-winning goal, but Michael Bradley and Will Johnson truly bossed the midfield on Saturday. The pair of TFC midfielders combined for 11 tackles and three key passes, while Bradley nearly had a free-kick goal in the 27th minute.
Moment of the Match
Sebastian Giovinco's first-minute tap-in was a result of great passing by Jozy Altidore and Marky Delgado, who fed the Italian the ball inside the box for the game-winning goal.
Match to Forget
Chris Rolfe was invisible for long spells during Saturday's 1-0 loss at home. Unlike his partner, Fabian Espindola, up front, Rolfe was unable to put any of his shots on frame.