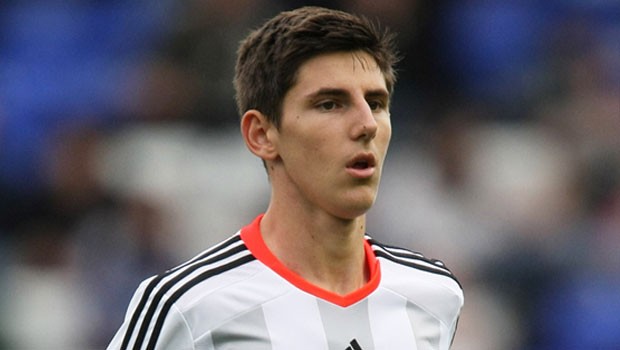 Saturday proved to be a spectacular day for Emerson Hyndman for a few different reasons.
Not only did the American midfielder celebrate his 20th birthday, but he also started, played 90 minutes and scored the game-winning goal for Fulham in a 2-1 win against Cardiff City.
The goal — which was scored deep into second-half stoppage time — was Hyndman's first professional goal for the club, and it helped Fulham earn three crucial points as it attempts to avoid the English Championship relegation zone.
In the 93rd minute, Fulham kept the pressure on after Cardiff City was unable to fully clear the ball following a corner kick. Lasse Christensen broke into penalty area from the right and slipped a short pass to Hyndman, who fired in his first competitive goal for the club at Craven Cottage. The U.S. Under-23 Men's National Team midfielder also completed 84 percent of his passes on the day.
Fulham moves 10 points clear of the relegation zone with the win.
Here is Hyndman's game-winner:
What do you think of Hyndman's goal? What are you expecting from the 20-year-old in 2016 and beyond?
Share your thoughts below.