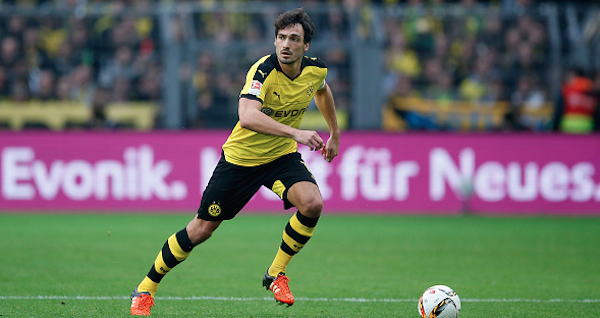 Borussia Dortmund's captain has expressed his desire to move to another top German side, while one coach will be pulling for Manchester United in the FA Cup final.
Dortmund has confirmed that defender Mats Hummels is seeking a move to Bayern Munich following the 2015-16 season. Hummels joined Dortmund in 2009, after coming up through the ranks of Munich. (REPORT)
West Ham coach Slaven Bilic has admitted he'll be rooting for Manchester United to capture this year's FA Cup title. The Hammers currently sit sixth in the Premier League, and a Red Devils victory in the competition would see West Ham acquire another European slot. (REPORT)
Liverpool has been ordered to pay Burnley over $9 million for striker Danny Ings by the Professional Football Compensation Committee (PFCC). Burnley will also reportedly receive a 20 percent fee on any future sale of Ings. (REPORT)
Dutch international and Ajax captain Davy Klaassen has denied any interest in leaving the Netherlands this summer. There have been several reports linking the 23-year old to Serie A side Napoli. (REPORT)
Paris Saint-Germain midfielder Blaise Matuidi will miss Friday's match against Rennes after suffering a knee injury. (REPORT)
Brazil forward Robinho was reportedly struck by a lighter during Atletico Mineiro's Copa Libertadores match vs. Racing Club. The 32-year old was hit on the shoulder while taking a corner kick. (REPORT)
Aston Villa forward Gabriel Agbonlahor has giving up his side's captain's armband after scrutiny surrounding his actions on the night that Villa were eliminated from the Premier League. (REPORT)
Is Bayern the right fit for Hummels? How will West Ham fare in Europe next season if they do qualify?
Share your thoughts below.