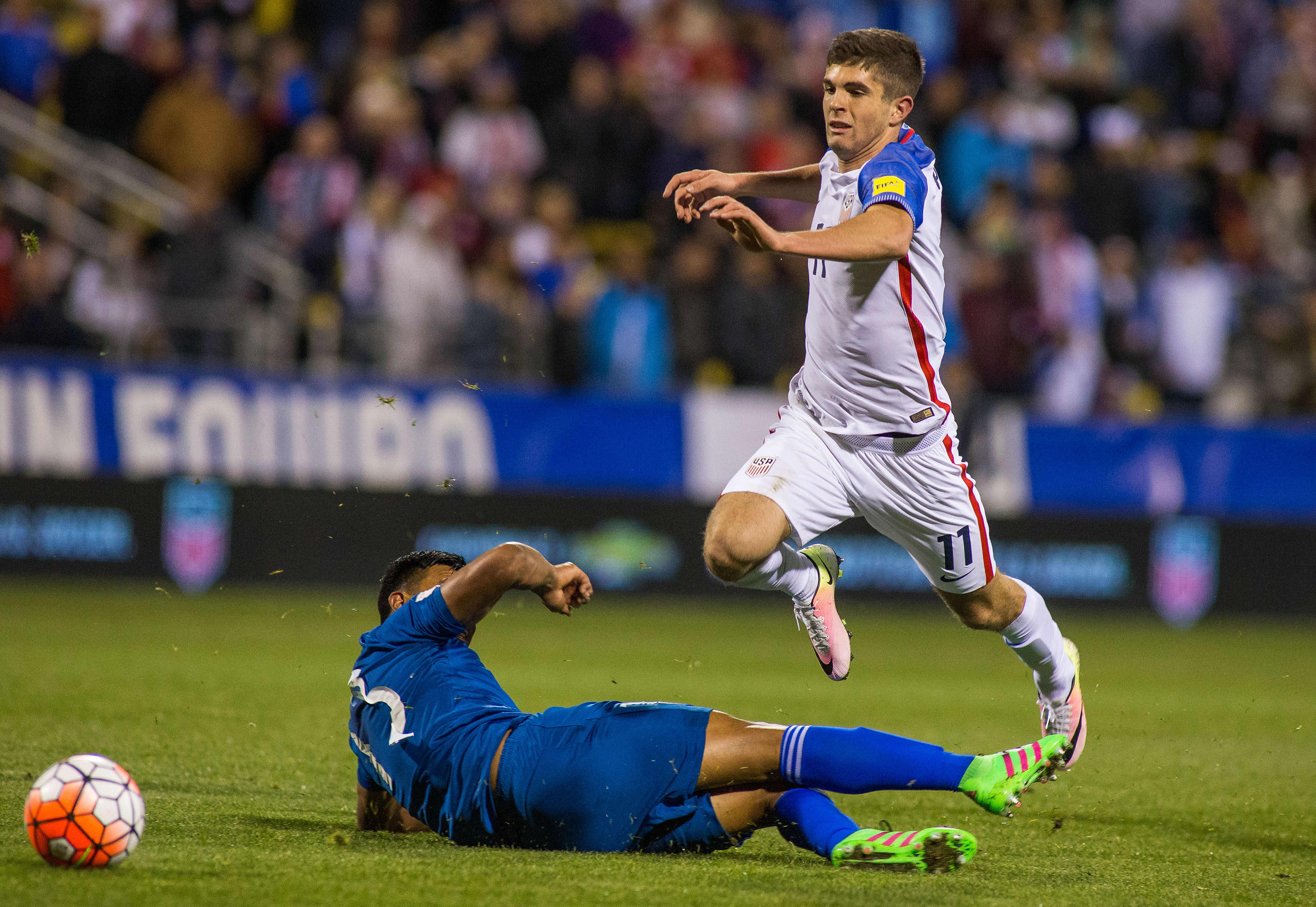 Jurgen Klinsmann plans on assembling a strong U.S. Men's National Team roster for the upcoming Copa America Centenario, and Christian Pulisic could very well be a part of it despite being only 17.
Pulisic has beefed up his case for inclusion in the 23-man U.S. squad that will compete in this summer's Copa America Centenario by making further strides at Borussia Dortmund this month. The talented youngster most recently scored his first professional goal over the weekend in a win over Hamburg, but has also started in two Bundesliga games while appearing in three since making his U.S. debut in March.
"For Christian obviously it's been a very exciting ride over the last couple of months," said U.S. head coach Klinsmann. "From scoring his first goal for Dortmund, starting a game in the Bundesliga, getting valuable minutes in that very, very intense, environment, he sends messages out towards what happens with the national team as well.
"We are just weeks away from the Copa America – the biggest competition in the United States since 1994's World Cup – so he makes himself a case similar to other players that try to kind of get on the right track right now trying to perform in their club teams and knock at the door of breaking into the 23-man roster for the Copa America."
Pulisic earned his first U.S. appearance off the bench in a cap-tying World Cup qualifying win over Guatemala on March 30, but it was unclear after that if he would remain in the picture for the upcoming international tournament in the U.S. given his lack of experience and the pressure the Americans are facing to perform well.
His recent run of form could see him get the call-up, however. If nothing else, it has him on the radar.
"It's definitely good to see young players like Christian or like a Jordan Morris or a DeAndre Yedlin playing now almost every game for Sunderland from the beginning on that they're coming out really strong," said Klinsmann. "They're sending a message to their coach in the U.S.: I want to be in the Copa America."
What do you think are Pulisic's chances of earning a roster spot this summer? Would it be wiser for Klinsmann to give him the full summer off? Envision Pulisic playing and making an impact if he does get selected?
Share your thoughts below.