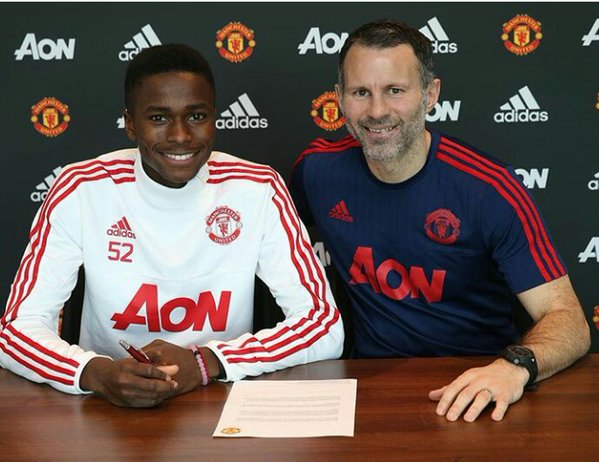 Matthew Olosunde is very new to the Manchester United setup, but the U.S. Under-20 Men's National Team defender has already turned some heads at the club.
Manchester United head of coaching and former Red Devils midfielder Nicky Butt says the club is "really excited" about the young American. Olosunde signed for Man United in January, but was forced to wait until recently to make his debut for the club's Under-18 team.
"He's one that's been ongoing for a while," Butt told Inside United. "With the clearance, it took a while, but we've got him and he played his first game on Friday night.
"He's a good player, a nice lad and a really good athlete. Hopefully, we'll see a lot from him in the coming years because he's someone we're really excited about."
Olosunde, who was featured in a video from the club highlighting his play in a 7-1 thrashing of Newcastle's U-18s, is a product of the New York Red Bulls academy. The defender recently represented the U.S. Under-20s at March's Dallas Cup.
What do you think of Butt's praise of Olosunde? What do you expect from the young defender?
Share your thoughts below.