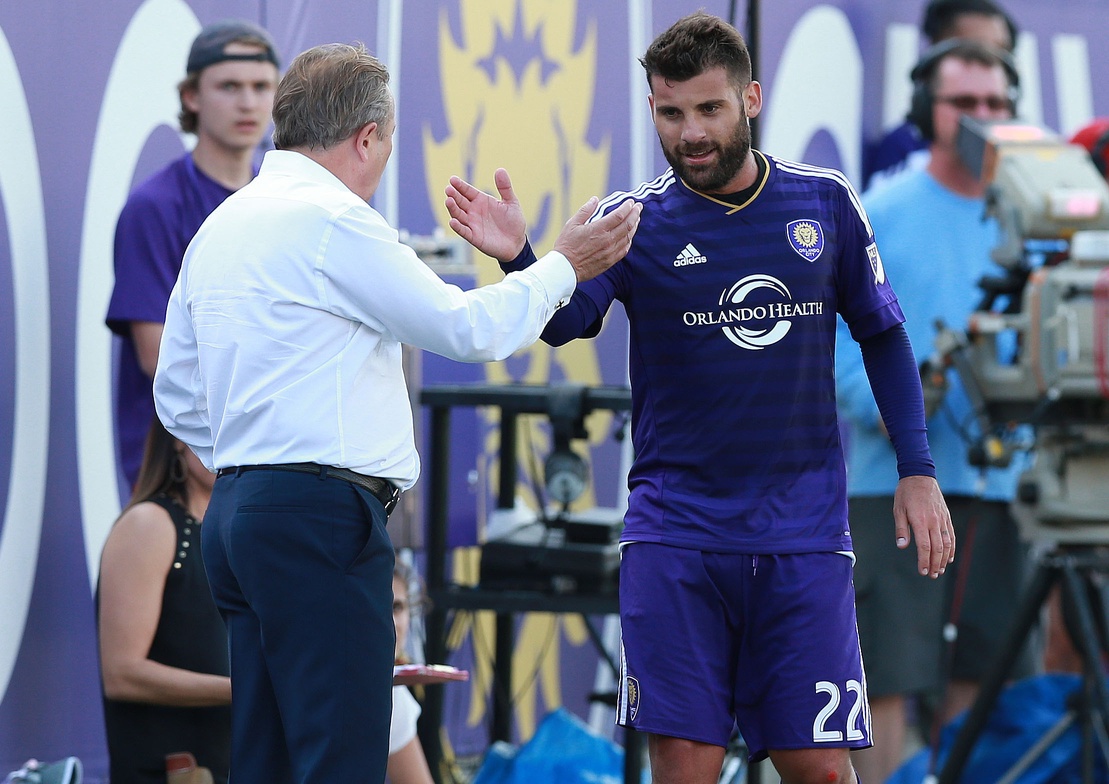 A series of familiar faces have endured the wrath of the MLS Disciplinary Committee, while D.C. United's stadium project continues to come to fruition.
MLS announced on Thursday that Orlando City SC midfielder Antonio Nocerino has been suspended one game for entering the field of play in stoppage time of the Lions' draw against the New Enand Revolution. As a result, Nocerino will miss Sunday's visit to the New York Red Bulls. (REPORT)
In addition, MLS announced that D.C. United head coach Ben Olsen has been suspended for entering the field of play in DCU's match against Toronto FC. Olsen will serve the suspension this weekend as D.C. United takes on the Revolution.
Finally, Diego Valeri, Andreas Imperiale and Marco Pappa have been issued fines by the league. Valeri's discipline comes from his failure to leave the field in an orderly manner, while Imperiale was charged for his involvement in escalating the incident. Pappa's fine comes after violating the league's hands to face policy.
D.C. will begin the demolition process at Buzzard Point on April 25 at the site of D.C. United's future stadium. The stadium, tentatively known as D.C. United Stadium, will seat 20,000 people. (REPORT)
FC Dallas midfielder Mauro Diaz is "ready to go" according to head coach Oscar Pareja. Diaz has missed the last four games with a hamstring injury. (REPORT)
MLS has announced a new TV deal with Japan's Fuji TV while expanding the league's current deal with China's Le Sports. (REPORT)
—
What do you think of all the suspensions? Think they are all fair? What do you think of the latest development with D.C. United's stadium?
Share your thoughts below.