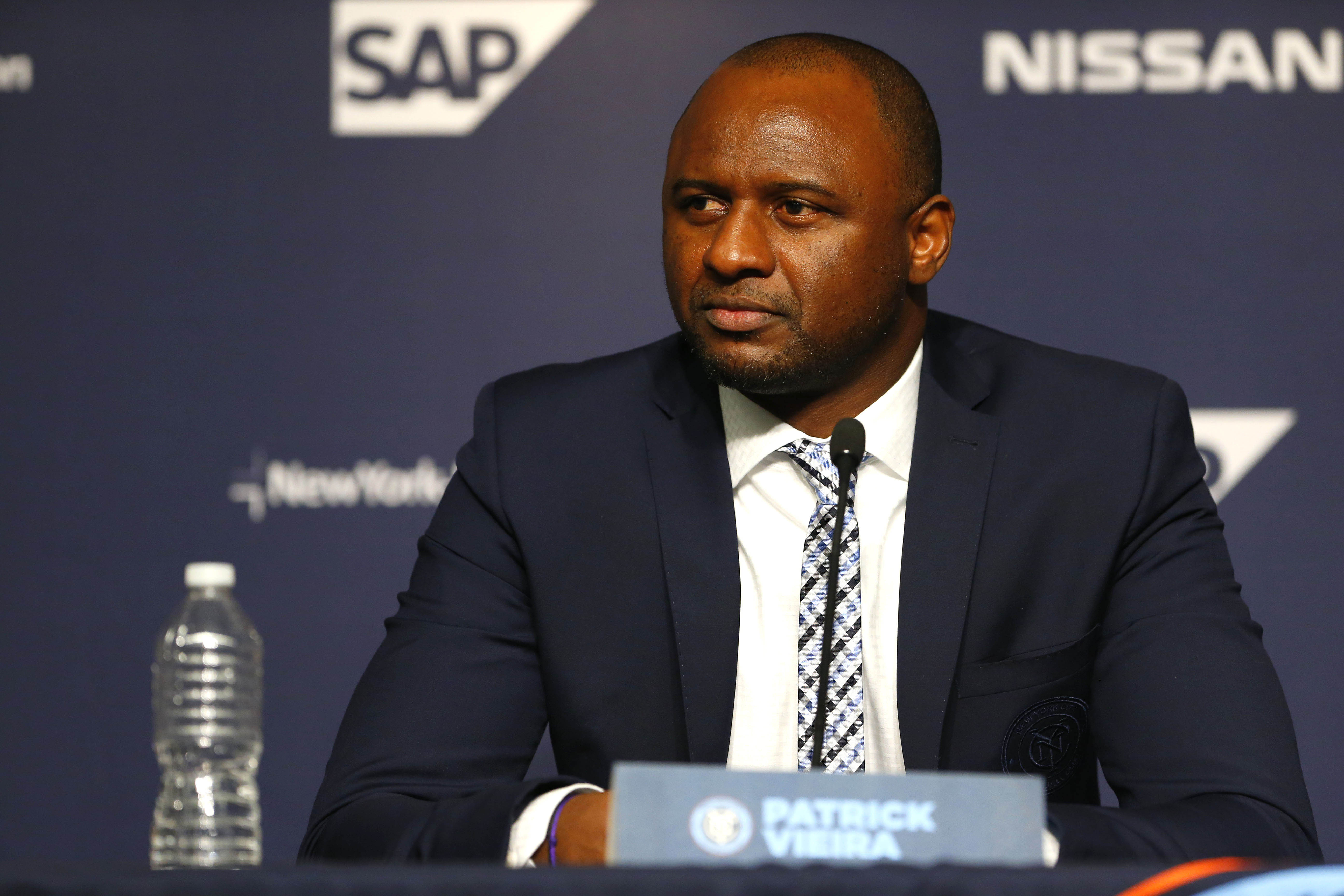 New York City FC has yet to record its first shutout of the season, but head coach Patrick Vieira is not overly concerned about that.
In fact, he is not even making it a point of emphasis.
NYCFC is four games into the 2016 campaign, and has had its share of struggles thus far on the defensive end. The club has conceded in every match to this point and surrendered seven goals, which is tied for third-most in the league.
Whereas some head coaches would talk about the importance of preventing other teams from scoring after seeing or hearing those aforementioned numbers, Vieira is not. The first-year head coach is more concentrated right now on the other side of the ball, and having his team maintain an aggressive attitude.
"Of course it's really good to have a clean sheet, but what I'm really focused on and the way that I like to play the game is to have a positive approach," said Vieira ahead of NYCFC's home game vs. the Chicago Fire on Sunday. "What I really want from my players is to go on the field with having in our mind that we have to dictate the game, we have to score goals, and we are going on the field to score goals. I'm not thinking about not to concede because teams will create chances, and eventually we will have a time when we will not concede.
"Some games we're not going to concede, of course, but I think in our minds we prefer to have a positive approach to how we can win the game in a positive way."
NYCFC has found some success in the attack, with seven goals scored in the four March games, but the club's new-look back line has suffered from defensive breakdowns en route to starting the year with a 1-1-2 record. Some observers and fans might attribute the mixed results to the amount of new players who are being counted on, others might point the unconventional back-three setup Vieira has opted for in the last three matches and others might get more specific and lay the blame on individual errors.
Vieira sees things differently, however. The former midfielder thinks the shortcomings have been more the result of the team not playing well in certain stretches, and is putting the onus on the entire group to improve.
"I am more about the team than just the individual or just the unit," said Vieira. "I think when you concede the goal it's because players, especially from up front, didn't defend well and that creates more space for the opposing team to create and then we are conceding. For me, when we concede the goal, I'm not looking at the goalkeeper, I'm not looking at the back four. I'm just looking for the team, how the responsibility for each player.
"I'm not blaming just the defender when we concede the goal. The same way that when we score the goal, the way we're playing it's because we've been building up from the back and then that creates space to play and get more space for the front players to express their talent."