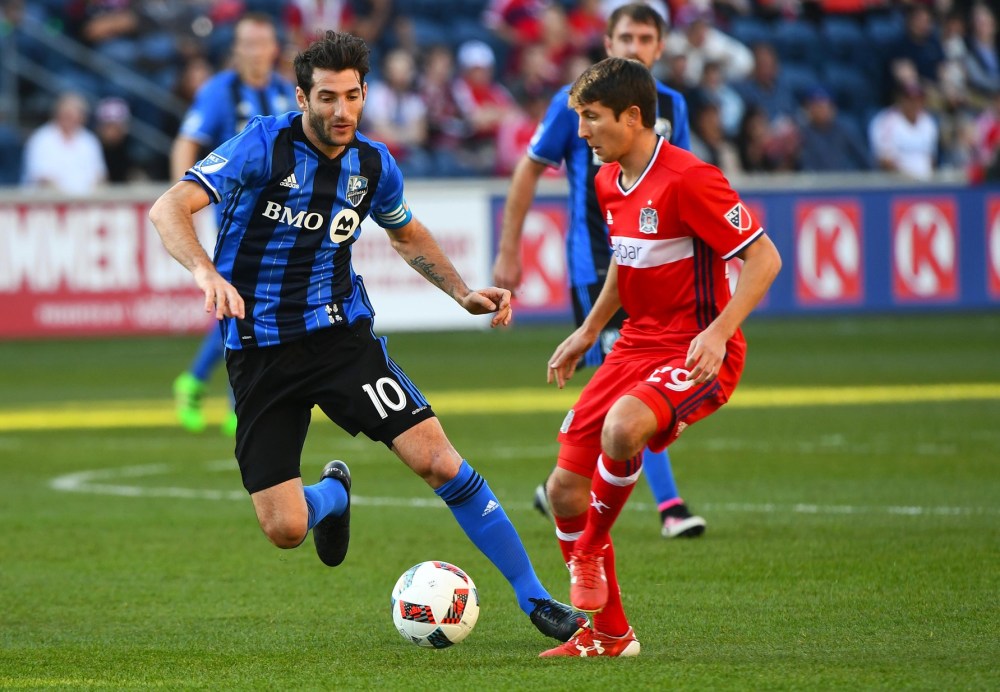 Didier Drogba's first goal of 2016 is sure to grab headlines, but Ignacio Piatti's stoppage-time winner delivered the three points for the Montreal Impact on Saturday.
Piatti struck from 18 yards out, guiding a shot from the top left corner of the penalty area in the first minute of stoppage time to give the Impact a 2-1 victory over the Chicago Fire at Toyota Park.
Piatti's winner completed a comeback by the Impact, which fell behind early after a Kennedy Igboananike strike in the 29th minute  staked the Fire to an early lead. Igboananike latched onto a Gilberto pass and curled a right-footed effort just out of the reach of Evan Bush.
The Fire's advantage disappeared shortly after Drogba entered the match in the 50th minute. The Ivorian pulled off a clever back-heel finish after receiving a pass from Dominic Oduro from the right side of the penalty box just six minutes after coming on.
Piatti's goal in second-half stoppage time was similar to Igboananike's curler in the 29th minute. From the left wing, the Argentine sent a right-footed effort past Matt Lampson for the game-winning goal.
Saturday's match was a homecoming for Harry Shipp, who was traded from the Fire to the Impact ahead of the 2016 season. Shipp nearly made his mark on the match in the 21st minute, unleashing a shot from just outside the penalty area, but the ball sailed just over the crossbar.
Fire rookie Jonathan Campbell turned in another notable shift at Toyota Park. While he was unable to help the Fire earn their fourth consecutive shutout, he made a highlight-worthy goal-line clearance in the 12th minute of the game.
The Impact and Fire have next weekend off before they play New York City FC on April 27 and D.C. United on April 30, respectively.
Man of the Match
While Dominic Oduro deserves credit for his two assists on the day, Didier Drogba makes the Impact that much better once he steps onto the field. Just six minutes into his second appearance of the season, he scores a beautiful back-heel effort for his first goal of the campaign.
Moment of the Match
Didier Drogba's impact was felt almost immediately by the Fire. The Ivorian striker scored a flashy game-tying goal six minutes into his appearance and came close to scoring a second later in the half.
Match to Forget
After three consecutive shutouts, Fire goalkeeper Matt Lampson will looking to forget Saturday's contest. Lampson's giveaway in the final third led to Didier Drogba's game-tying goal, which saw the momentum shift in the direction of the Impact.