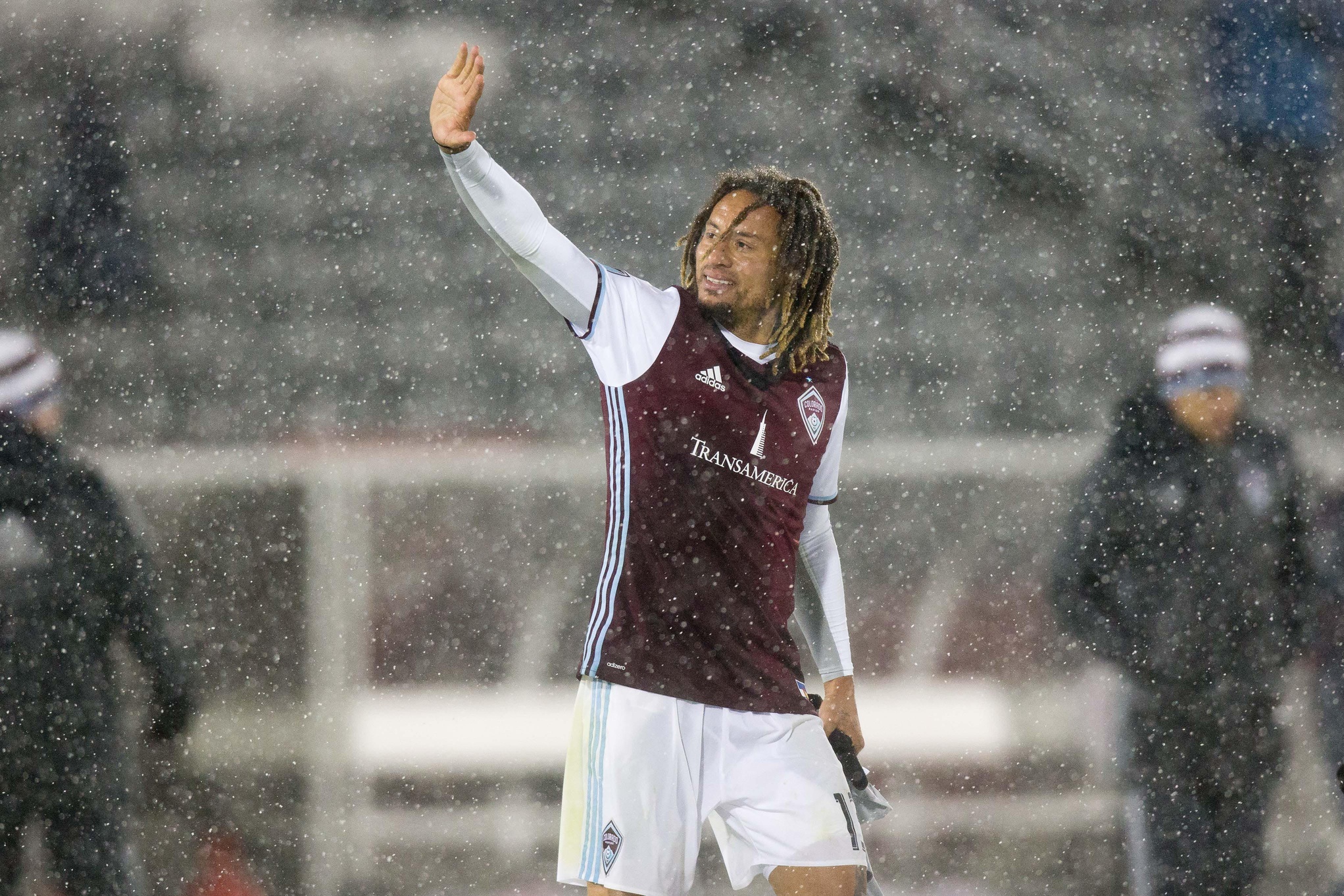 Many expected Jermaine Jones to make an immediate impact in the Colorado Rapids midfield, but it is from where that impact was made that left many surprised.
In his first game with his new club following a six-game suspension, Jones lined up in an advanced position in Saturday's 2-1 win over the New York Red Bulls. Playing as more of a No. 10, at least positionally, Jones dictated the pace and play of the game while providing a goal and assist in a successful 2016 debut.
Playing far higher up the field than he is accustomed to, Jones was given absolute freedom to contribute on both ends of the field. On the attacking end, Jones contributed four key passes while routinely testing the Red Bulls defense. The U.S. Men's National Team midfielder forced the opposition into fouling him six times, demonstrating just how much of a handful he was despite his recent suspension.
Defensively, Jones contributed much more than you would normally expect from someone in the No. 10 spot. The 34-year-old Jones made five of the Rapids' 13 tackles on the day and he tended to drift towards the right side of the pitch.
When news of Pablo Mastroeni's team sheet first broke, many were left surprised at Jones' deployment. Traditionally a deep-lying midfielder, or even a centerback, questions remained on how Jones would adapt to a more advanced role. Those questioned were answered with a strong performance that show that the tactic is one that could certainly be used going forward.
Throughout his career, Jones' biggest asset has always been his athleticism. Physically, especially at this level, Jones is far and away so much more advanced than almost anyone he plays against. Traditionally, that physicality is something desired in more of a No. 6 role, even if Jones' skill on the ball was at times wasted as a midfield destroyer.
From the more advanced position, Jones is given freedom to roam. The veteran can make those runs forward, while also darting back to mop up any defensive issues. Defensively, there is no pressure on him, but it's surely nice to see your more advanced players dropping back to create havoc in the midfield.
While the idea of Jones higher up paid immediate dividends, it may not be an idea that sticks on a permanent basis. Throughout Jones' absence, Dillon Powers typically played in the middle of Mastroeni's three-man attacking midfield. Still an integral part of the Rapids attack, Powers was limited by a hamstring injury, and could be expected to return to his position when healthy.
Jones would surely be wasted out wide in the positions typically occupied by Marco Pappa, Dominique Badji and Shkelzen Gashi, making a drop deeper a natural fit. Alongside a midfield partner in either Sam Cronin or Michael Azira, Jones would still be given room to get on the ball as he sees fit.
While with the New England Revolution, Jones was utilized in just that way while leading the Revs to the 2014 MLS Cup final. With Scott Caldwell alongside him, Jones was allowed to be a menace on both sides of the ball and proved to be one of the top stars in the league throughout the final months of that season.
The game may open up a bit more on the defensive end should Jones drop deep with license to go forward, but the Rapids are certainly prepared for it. Throughout Mastroeni's tenure, the Rapids have been an elite defensive team, despite what their overall record in that span indicates. What they have lacked is the ability to get forward and create, something Jones could provide alongside an attacking midfield ahead of him that includes Powers, Gashi and Pappa.
No matter how Mastroeni opts to utilize Jones,  the Rapids have found a star to bolster the midfield. Now with the versatility to play in a variety of ways, it appears the Rapids may have finally added the right piece that provides the right fit to lead the team back towards the playoffs.