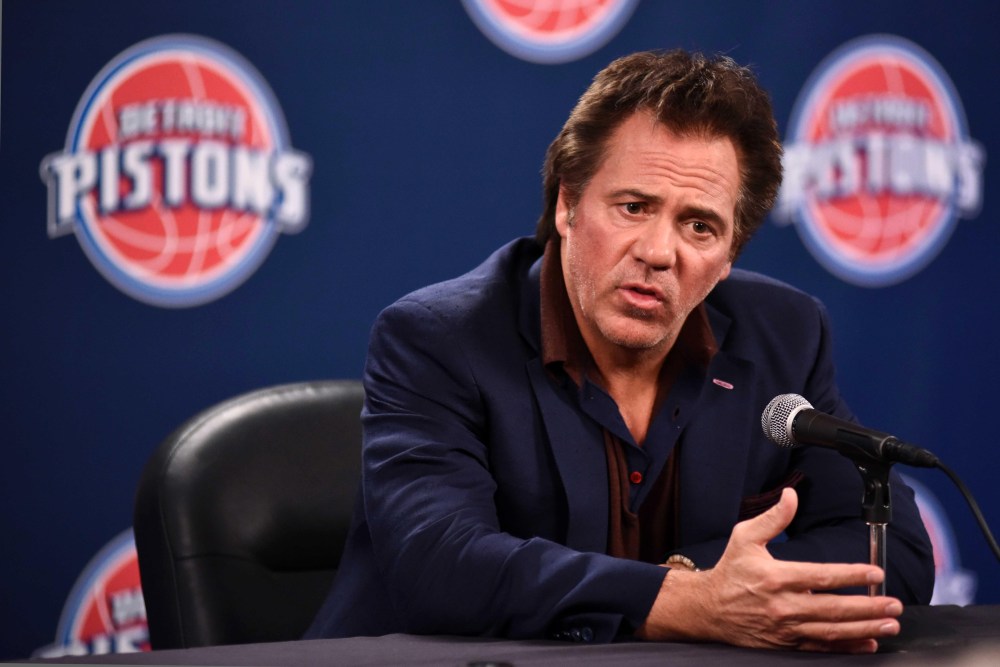 Detroit's bid to enter MLS took a big step in the right direction on Tuesday.
According to the Detroit Free Press, Tom Gores — owner of the NBA's Detroit Pistons — and Cleveland Cavaliers majority owner Dan Gilbert are teaming up in an attempt to bring an MLS franchise to the Motor City. The two NBA franchise owners also hinted at the partnership on their personal Twitter accounts.
Hey @TomGores, you know what's great about sports? One moment you're rivals & the next day, you can be rooting for the same team…

— Dan Gilbert (@cavsdan) April 26, 2016
https://twitter.com/TomGores/status/725003613299318785
Less than a week ago, MLS Commissioner Don Garber revealed that Detroit was just behind Sacramento and St. Louis — the "front-runners" — for MLS expansion.
Garber has expressed his interest in expanding to 28 teams, as MLS currently has 20. Four teams are expected to join the league in the coming years, including Atlanta United FC, Minnesota United FC, Los Angeles FC and a David Beckham-backed club in Miami.
The Michigan city currently has a team, Detroit City FC, that plays in the National Premier Soccer League.
What do you think of this development? Think Gores and Gilbert will succeed in bringing an MLS team to Detroit?
Share your thoughts below.