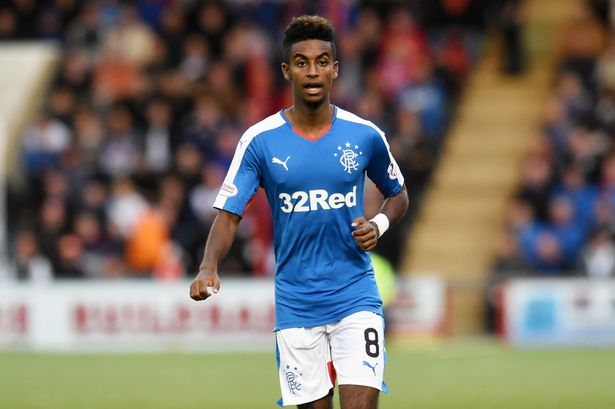 After a season on loan with Scottish club Rangers FC, Gedion Zelalem will reportedly be given every chance to assert himself with Arsenal next season.
The Telegraph is reporting that Zelalem will be given the chance to earn a spot on the Arsenal first team this summer. The club is expected to part ways with midfielders Mikel Arteta, Mathieu Flamini and Tomas Rosicky at the end of the season, opening the door for Zelalem to lock down a consistent role with the senior squad.
However, the U.S. Under-23 Men's National Team midfielder will have competition. Arsenal is hoping to add Borussia Monchengladbach star Granit Xhaka in the summer window, while younger players like Francis Coquelin and Mohamed Elneny have shined throughout the season.
Still, the hope is that Zelalem will follow the path of fellow Arsenal prospect Alex Iwobi, who has made seven English Premier League appearances for the Gunners while adding two goals.
Zelalem has made 22 total appearances for Rangers since joining the team on loan, but has started just once since February. Manager Mark Warburton has been left impressed by the midfielder's stint at the club.
"I said right from the start I wanted players who could dominate the football," Warburton told the Daily Record. "Others may use different terms but I want players who are comfortable in possession, enjoy possession and always look to get on it.
"And if they make a mistake, show again. Look at Gedion Zelalem, a couple of games the crowd got on his back when the first couple of passes went astray but the next thing he does is go straight for the ball. He's 18 but that's great character, great courage to get on the ball and play in that sort of arena. That's the type of player I'll always go for."
Zelalem and Rangers are back in action on Tuesday for a clash with Dumbarton.
What do you think of the latest Zelalem news? Expect him to find a role with Arsenal?
Share your thoughts below.