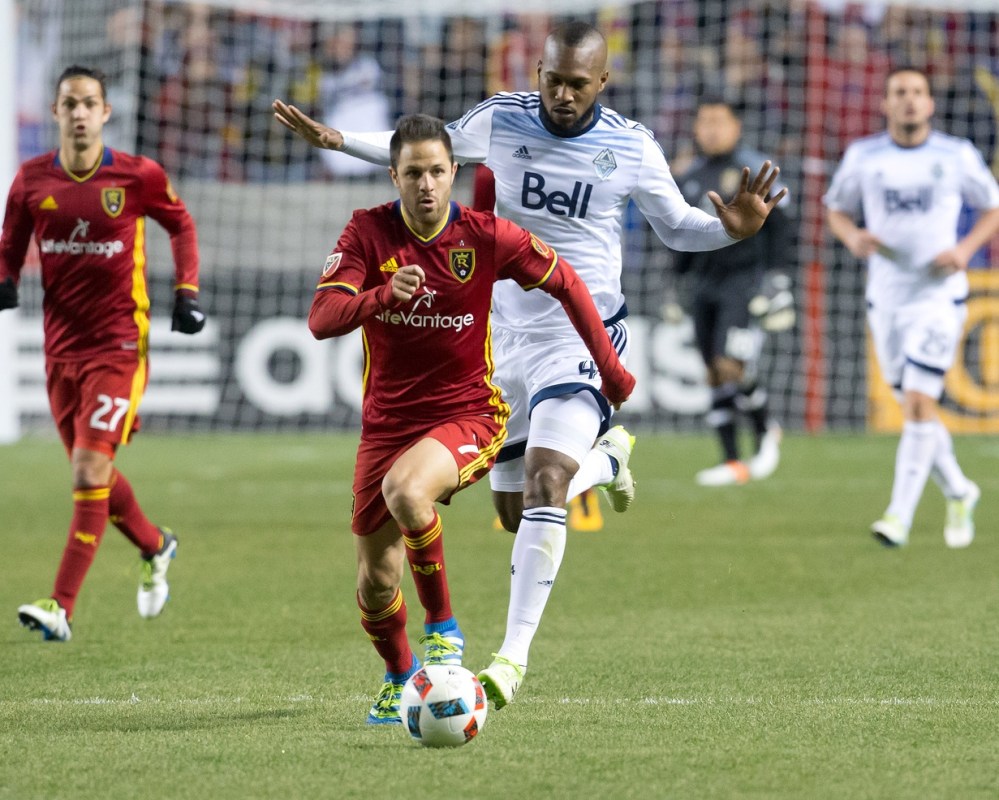 Seven weeks of MLS action down, and Real Salt Lake's unbeaten run continues as the Western Conference club defeated the Vancouver Whitecaps on Saturday.
Behind a strike from Juan "Burrito" Martinez, RSL claimed its fourth win of the season in a 1-0 result at Rio Tinto Stadium.
In the 55th minute, Joao Plata played a ball into the feet of Martinez, who took a few touches to his right before blasting a shot by Whitecaps goalkeeper David Ousted.
The Whitecaps were unable to score from the run of play once again, but they had plenty of chances to do so throughout the match. Octavio Rivero had two opportunities to score his first goal of the season in the first half, but Nick Rimando had things covered in goal.
Rimando was a big reason why the Whitecaps were unable to score a goal on the evening. Among his four saves, Rimando's best stop of the match came in the 50th minute. He denied Nicolas Mezquida a clear goal after Justen Glad turned the ball over in RSL's own half.
Real Salt Lake will now head out west to play the LA Galaxy on Saturday, while the Whitecaps return home to play FC Dallas that same day.
Man of the Match
Nick Rimando made some flashy saves on the day, but Burrito Martinez showed off even more. His skill with the ball at his feet was exceptional vs. the Whitecaps, and he was able to cap the night off with the game-winning goal — his first goal of the season — in the second half.
Moment of the Match
The Whitecaps have been struggling all year to score from the run of play, and their missed chance in the eighth minute proved to be a sign of more to come. With Nick Rimando behind the play, Kekuta Manneh had a chance to tap in the go-ahead goal on the road. However, Aaron Maund hustled back to the goal line to cover for his goalkeeper, and he prevented the Whitecaps from taking the lead.
Match to Forget
Justen Glad deserves mention for a horrible turnover in his own half, but Octavio Rivero and the entire Whitecaps attack simply did not find a way to finish off their chances. At some point, major changes may need to be made to the front line because this group cannot finish from the run of play.