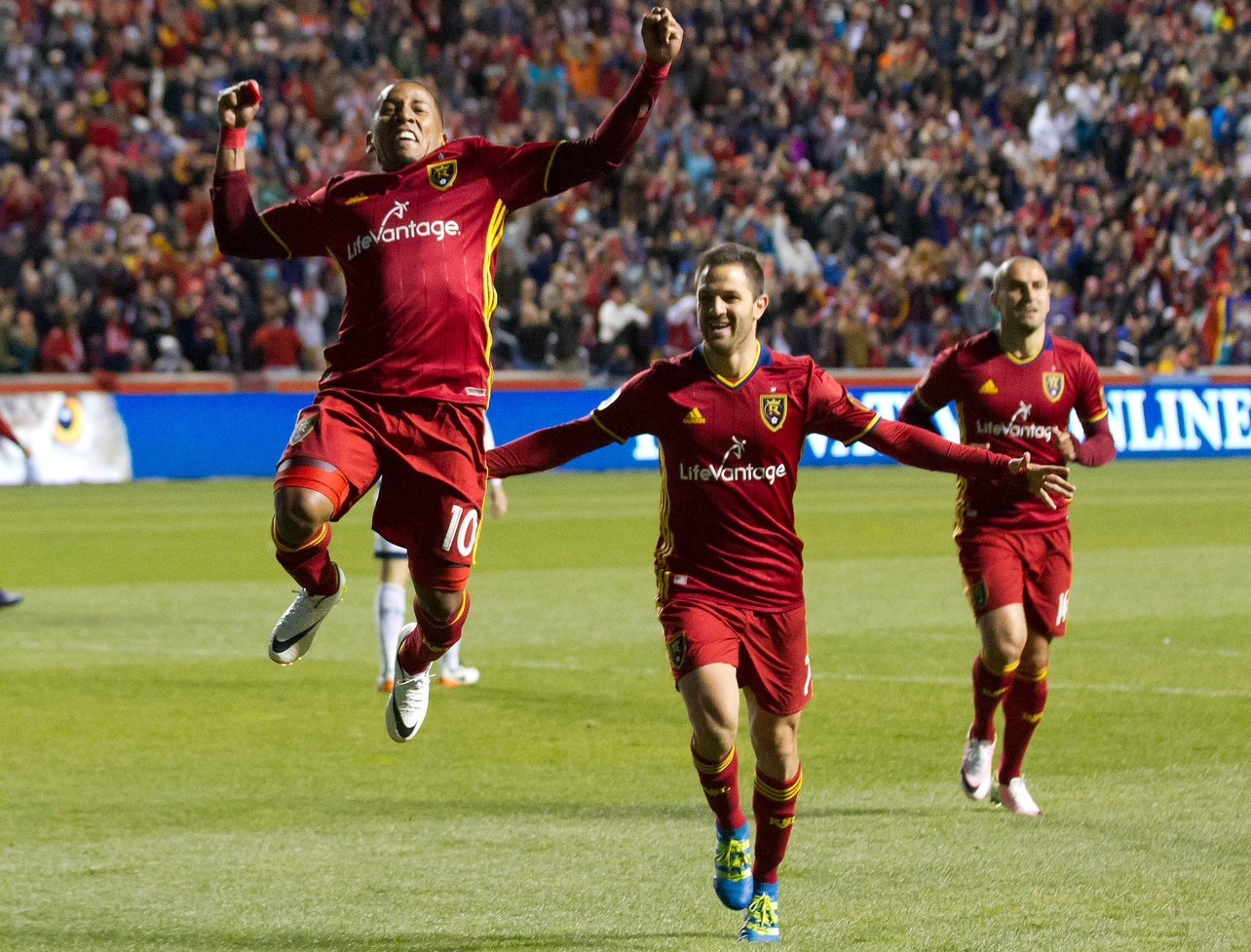 Several of the top contenders in MLS picked up statement wins, while the league's lone winless team emerged from the doldrums with their first victory of the season.
Real Salt Lake's unbeaten run atop MLS continues, while the Columbus Crew finally joined the rest of the competition by putting a notch in the win column. Joining RSL in victory were Western Conference contenders like FC Dallas and the LA Galaxy, while Didier Drogba and the Montreal Impact once again stood out in the East.
It wasn't all good for the league's top contenders, though. Sporting Kansas City fell twice in five days, while the New York Red Bulls' struggles continued with yet another winless week.
Here's a closer look at this week's Power Rankings:
2. (3) FC DALLAS (5-1-2)


LAST WEEK: Defeated Portland Timbers, 3-1, on Wednesday; Defeated Sporting Kansas City, 2-1, on Sunday
THIS WEEK: At Vancouver Whitecaps on Saturday
OUTLOOK– A heck of a week for FC Dallas, who took down two of the Western Conference's elite to make yet another statement. Even without Mauro Diaz, FC Dallas continues to fly as players like Michael Barrios have stepped up in a big way. To date, FC Dallas has lived up to expectations and looks to be a real threat to the Supporters' Shield race.
————————-
3. (4) MONTREAL IMPACT (4-2-0)


LAST WEEK: Defeated Chicago Fire, 2-1, on Saturday
THIS WEEK: vs. Toronto FC on Saturday
OUTLOOK– Didier Drogba is back, and he's scoring. The Ivorian star scored just several minutes after being introduced in what should serve as another warning shot across MLS. With Drogba leading the way and Ignacio Piatti pulling the strings, the Impact are scary and will be tough to outgun in any given game.
————————-
4. (5) LOS ANGELES GALAXY (3-1-2)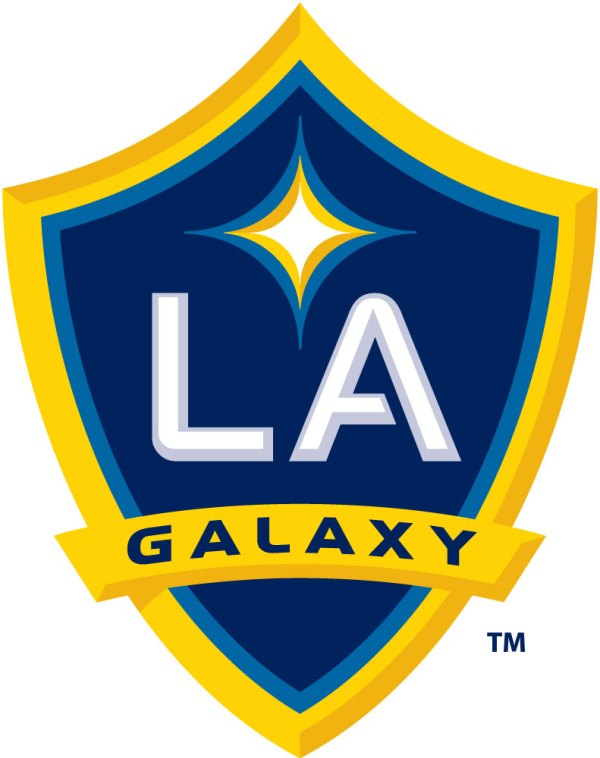 LAST WEEK: Defeated Houston Dynamo, 4-1, on Friday
THIS WEEK: vs. Real Salt Lake on Saturday
OUTLOOK–Led by Giovani dos Santos, the Galaxy cruised past the Dynamo in the team's most impressive effort of the young season. Dos Santos and Steven Gerrard played their best games since moving to MLS while Gyasi Zardes also earned a spot on the scoresheet. Set to miss Nigel de Jong for the next few weeks, the Galaxy may have found a solid formula in the absence of their Dutch midfielder.
————————-
5. (14) COLORADO RAPIDS (4-2-1)


LAST WEEK: Defeated Sporting KC, 2-1, on Wednesday; Defeated New York Red Bulls, 2-1, on Saturday)
THIS WEEK: vs. Seattle Sounders on Saturday
OUTLOOK– Don't look now, but there appears to be something special going on at Dick's Sporting Goods Park. Victories over both Sporting KC and the Red Bulls headline a spectacular week, while the debut of Jermaine Jones went perfectly to script. Through seven games, the Rapids look to be for real as the club awaits Tim Howard's arrival in the summer.
————————-
8. (6) PHILADELPHIA UNION (3-3-0)


LAST WEEK: Lost, 2-1, to Seattle Sounders on Saturday
THIS WEEK: vs. New York City FC on Saturday
OUTLOOK– Consistency has been far from the Union's strength this season, as a back-and-forth campaign continued with another loss. Roland Alberg's 53rd-minute red card complicated matters, but, even in defeat, there were positives to take away. Josh Yaro looked good in his debut, and Andre Blake continues to shine for a Union team that just needs to put a string of results together.
———————–
9. (9) PORTLAND TIMBERS (2-3-2)

LAST WEEK: Lost, 3-1, to FC Dallas on Wednesday; Defeated San Jose Earthquakes, 3-1, on Saturday
THIS WEEK: BYE
OUTLOOK– An up-and-down week for the Timbers, who emerged with three points from games against fellow Western Conference contenders. Fanendo Adi looked good yet again, but the Timbers' injury issues continued with the departures of Adam Kwarasey and Darren Mattocks. Darlington Nagbe and Liam Ridgewell are likely nearing returns, though, signaling a major boost for the club.
–————————-
10. (7) SAN JOSE EARTHQUAKES (3-2-2)


LAST WEEK: Defeated New York Red Bulls, 2-0, on Wednesday; Lost, 3-1, to Portland Timbers on Saturday
THIS WEEK: vs. Sporting KC on Sunday
OUTLOOK– All things considered, it was an okay week for the Earthquakes. Once again led by Chris Wondolowski, the Earthquakes remained perfect at home before slumping in a defeat to the reigning champions. The Earthquakes remain firmly in the hunt, which is exactly where you want to be at this point in time.
————————-
11. (11) SEATTLE SOUNDERS (2-3-1)

LAST WEEK: Defeated Philadelphia Union, 2-1, on Saturday
THIS WEEK: At Colorado Rapids on Saturday
OUTLOOK– It was a much-needed win for the Sounders, but even more so, it was a much-needed goal for Jordan Morris. The Stanford product finally found the back of the net in what the Sounders hope will be an early turning point after weeks of struggles. The Sounders definitely aren't a finished product quite yet, but with performances like Saturday's two-assist effort from Andreas Ivanschitz, they'll be better than they have been so far.
————————-
14. (20) COLUMBUS CREW (1-3-2)


LAST WEEK: Defeated New York City FC, 3-2, on Saturday
THIS WEEK: vs. Houston Dynamo on Saturday
OUTLOOK–  Finally. The Crew are back in the win column for the first time since 2015, and it was the play of the team's stars that got them there. Kei Kamara, Ethan Finlay and Justin Meram each got on the scoresheet, while Wil Trapp continues to boss play from the midfield. Is it the end of the team's rut? Maybe, but the Crew still have a bit of ground to make up after struggling so much to start the season.
————————-
15. (17) CHICAGO FIRE (1-2-3)


LAST WEEK: Lost, 2-1, to Montreal Impact on Saturday
THIS WEEK: BYE
OUTLOOK– Following three straight shutouts, the Fire were undone by Drogba and the Impact on Saturday afternoon. At this point, there is little shame in falling to last weekend's opposition, especially without David Accam in the lineup. Still, the attack remains a bit of a concern, as the Fire struggled to generate more than a Kennedy Igboananike wonder-strike in the loss.
————————-
16. (13) VANCOUVER WHITECAPS (2-4-1)


LAST WEEK: Lost, 1-0, to Real Salt Lake on Saturday
THIS WEEK: vs. FC Dallas on Saturday
OUTLOOK– It may be harsh, but the Whitecaps have looked very, very bad in recent weeks. Shutout for the third straight contest, the Whitecaps have seemingly lost all of their attacking mojo. Octavio Rivero continues to struggle, and with his issues, the Whitecaps do not look like anything resembling a playoff contender through seven games.
————————-