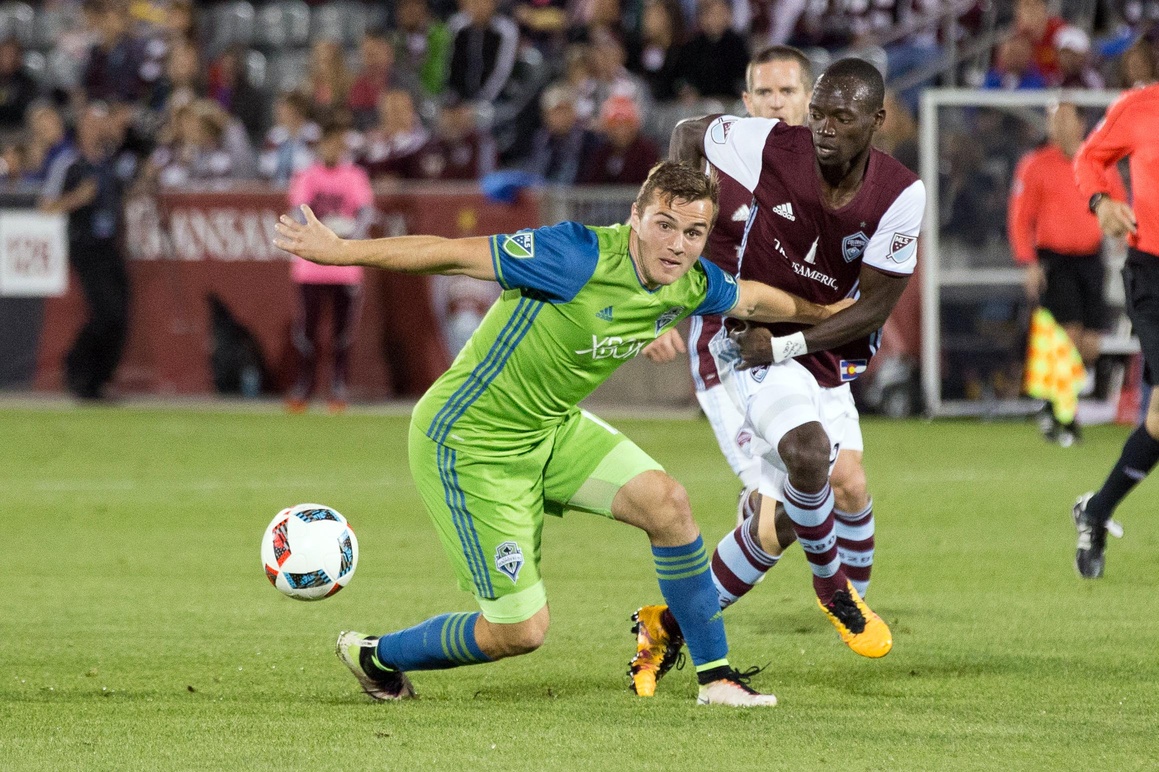 Playing without Clint Dempsey and Nelson Valdez by his side, Jordan Morris showed he can carry the load for the Seattle Sounders with a second straight goal-scoring performance.
After netting his first professional goal in the prior game, Morris shined with another finish on Saturday against the Colorado Rapids. Although the goal came in a 3-1 loss, Morris' ability to lead the Sounders attack earned the former Stanford star honors as SBI MLS Rookie of the Week.
Playing as the Sounders' primary striker, Morris was chosen to be the focal point of the shorthanded Sounders attack. The U.S. Under-23 Men's National Team star proved capable, netting the Sounders' lone goal. After receiving the ball at the top of the box, Morris took a touch to his right before directing a shot to the far post for his second goal in as many games.
With the goal-scoring performance, Morris earns his second straight SBI MLS Rookie of the Week award ahead of Philadelphia Union duo Joshua Yaro and Keegan Rosenberry.
What did you think of Morris' performance? Which rookie stood out to you this past weekend?
Share your thoughts below.