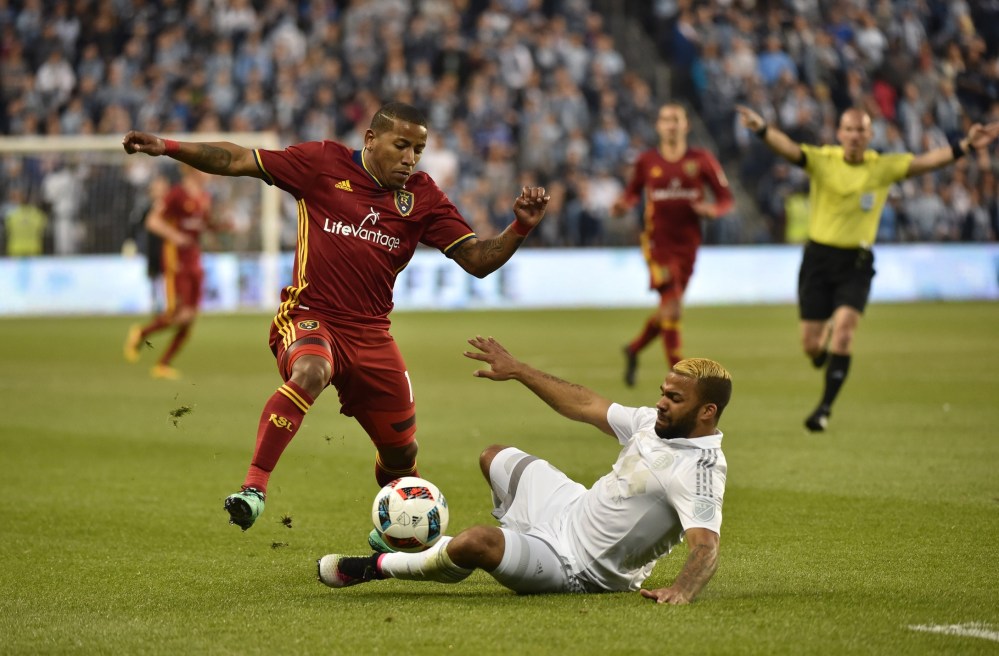 Sporing Kansas City was the league's last remaining perfect team before running into Real Salt Lake.
Despite missing key members of its roster, Real Salt Lake defeated Sporing KC, 2-1, on the road at Children's Mercy Park. The win earned head coach Jeff Cassar's side honors as SBI MLS Team of the Week.
Nick Rimando, Kyle Beckerman, Javier Morales and Jamison Olave are all considered key components of Cassar's day-to-day team, but they all missed Saturday's match. Their absences did not have too much of a bad effect, though, as players like Justen Glad stepped up to help RSL earn all three points.
Glad scored the game's first goal before Luke Mulholland ensured the victory with a second in the 79th minute. The win leaves Real Salt Lake as just one of two teams unbeaten so far this season.
RSL beat out Orlando City SC and the Seattle Sounders for Week 5's honors as SBI MLS Team of the Week.
What did you think of Real Salt Lake's performance? Which team stood out the most to you?
Share your thoughts below.