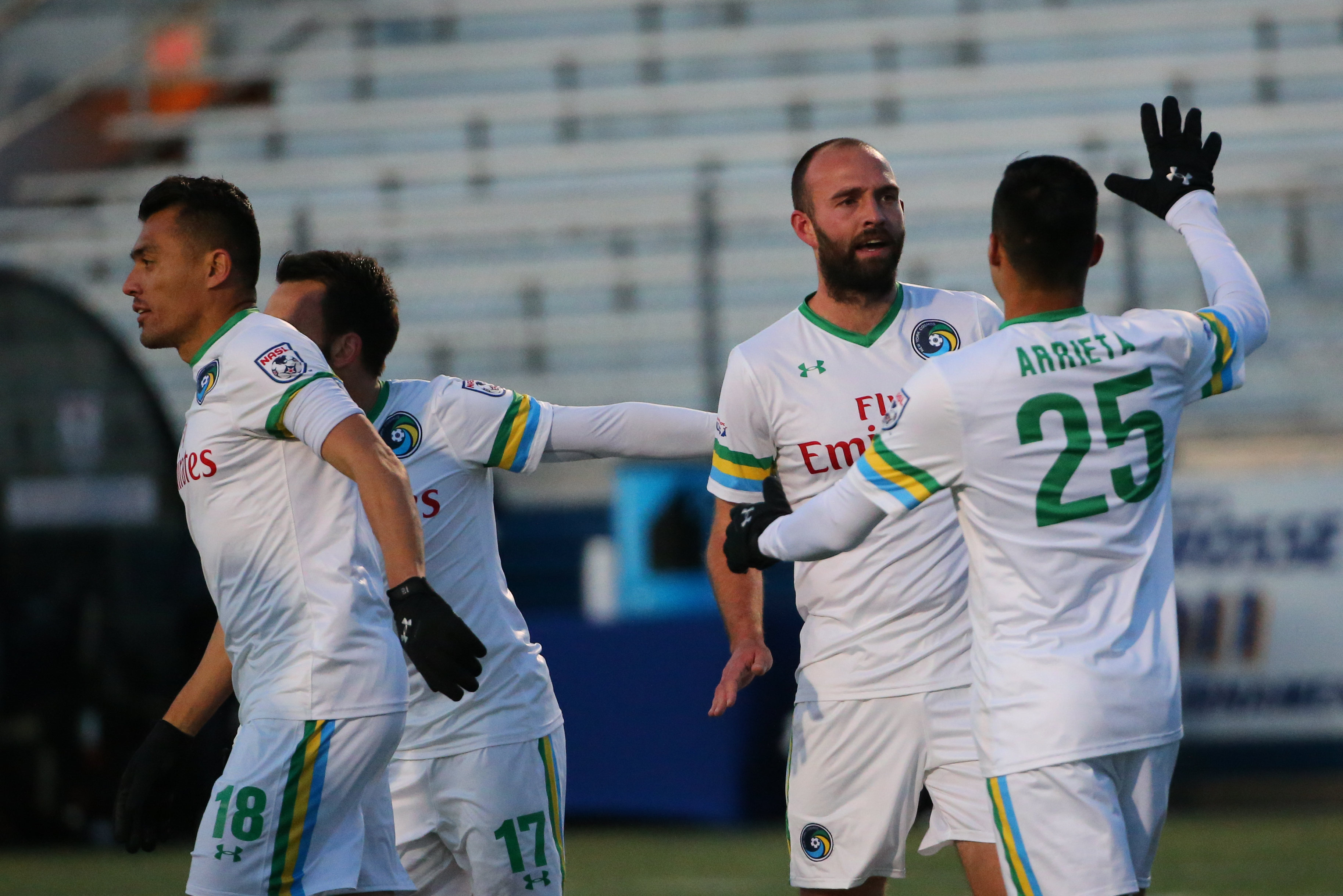 Two weeks into the fast-paced Spring campaign, the New York Cosmos and Carolina RailHawks have emerged, while Minnesota United bounced back to remain hot on their heels.
Both the Cosmos and RailHawks made it a perfect two-from-two with victories over the Jacksonville Armada and Rayo OKC, respectively. Behind them, Minnesota United recovered from an opening week setback to pick up a comprehensive win over FC Edmonton.
As for the expansion sides, both Rayo OKC and Miami FC looked dominant at times throughout their respective sophomore contests, but both teams conceded late to settle for a share of the points.
Here's a look at the NASL Power Rankings after Week 2:
SBI NASL Power Rankings
1 (Last Week-1). NEW YORK COSMOS (2-0-0)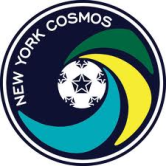 LAST WEEK: Defeated Jacksonville Armada, 3-0, on Sunday
THIS WEEK: at Indy Eleven on Saturday
OUTLOOK: Another week, another no-nonsense performance from the Cosmos. Jairo Arrieta looked good in scoring his first goal for the club, while Adam Moffat continued to provide with another finish off the bench. Both Niko Kranjcar and Juan Arango continue to create, and the Cosmos have put together an ideal start to 2016.
2 (2). CAROLINA RAILHAWKS (2-0-0)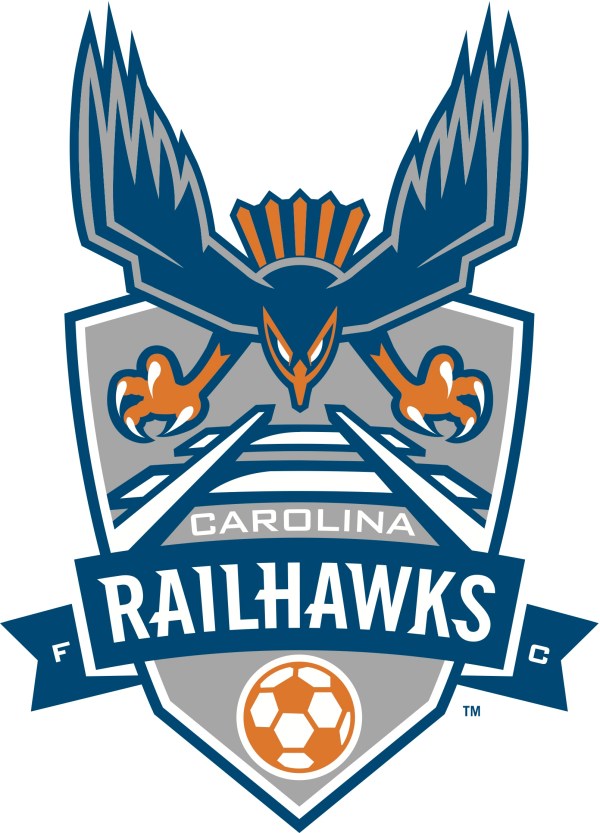 LAST WEEK: Defeated Rayo OKC. 3-2, on Saturday
THIS WEEK: vs. Ottawa Fury FC on Saturday
OUTLOOK: In Week 1, it was an impressive defensive effort, but the RailHawks showed on Saturday that the team could score with the best of them. The RailHawks left it for late, but picked up the team's second straight win of what has been an impressive start. Austin da Luz did the damage with a brace, including a stoppage time winner, to keep the RailHawks perfect through two weeks.
3(3). MINNESOTA UNITED (1-1-0)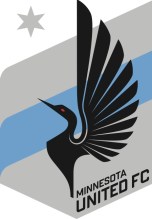 LAST WEEK: Defeated FC Edmonton, 2-0, on Sunday
THIS WEEK: vs. Fort Lauderdale Strikers on Saturday
OUTLOOK: After faltering in their opening game, Minnesota United bounced back in Week 2. A comprehensive toppling of FC Edmonton was just what the doctor ordered after a lackluster showing in the opening week. Offseason signing Ben Speas looked spectacular in leading the Loons to victory, signaling what could be the start of some chemistry from a new-look, but very talented, Minnesota United attack.
4 (4).  TAMPA BAY ROWDIES (0-0-2)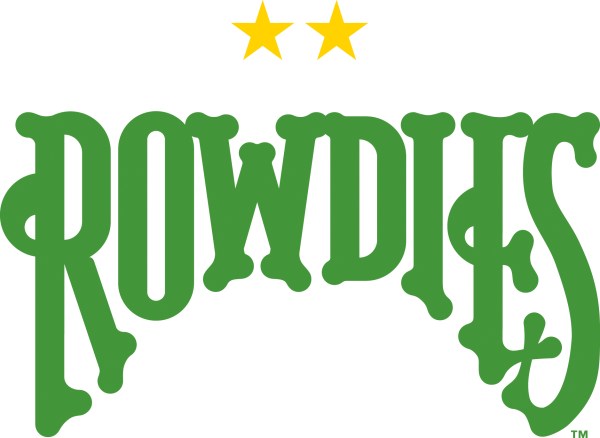 LAST WEEK: Tied Miami FC, 1-1, on Saturday
THIS WEEK: vs. FC Edmonton on Saturday
OUTLOOK: Through two weeks, the Rowdies have struggled to truly click. For the second straight game, the Rowdies settled for a draw as Saturday's effort was salvaged by a late Georgi Hristov penalty kick. The Rowdies have the talent to be among the NASL's top contenders, but are dropping too many points in what is always a real sprint of a Spring Season.
5(5). RAYO OKC (0-1-1)
LAST WEEK: Lost, 3-2, to Carolina RailHawks on Saturday
THIS WEEK: BYE
OUTLOOK: A tough, tough loss for Rayo OKC. The expansion side conceded two late goals to snatch defeat from the jaws of victory. Growing pains are expected from any expansion side, and Saturday's defeat was certainly one of them. Still, the attack looked lively throughout and Georgios Samaras looked good upon his introduction, leaving some positives for the team through two weeks.
6 (8). MIAMI FC (0-0-2)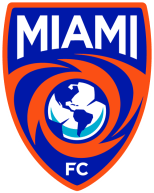 LAST WEEK: Tied Tampa Bay Rowdies, 1-1, on Saturday
THIS WEEK: at Jacksonville Armada on Friday
OUTLOOK: Different week, same result for Miami FC. In what was almost a carbon copy of the team's opener, Dario Cvitanich netted early before Miami FC conceded points with a late penalty kick. Through two weeks, Miami FC could and probably should have six points, meaning Alessandro Nesta's side will need to clean up their late-game efforts ahead of another Florida-based clash with the Armada.
7 (6). JACKSONVILLE ARMADA (0-1-0)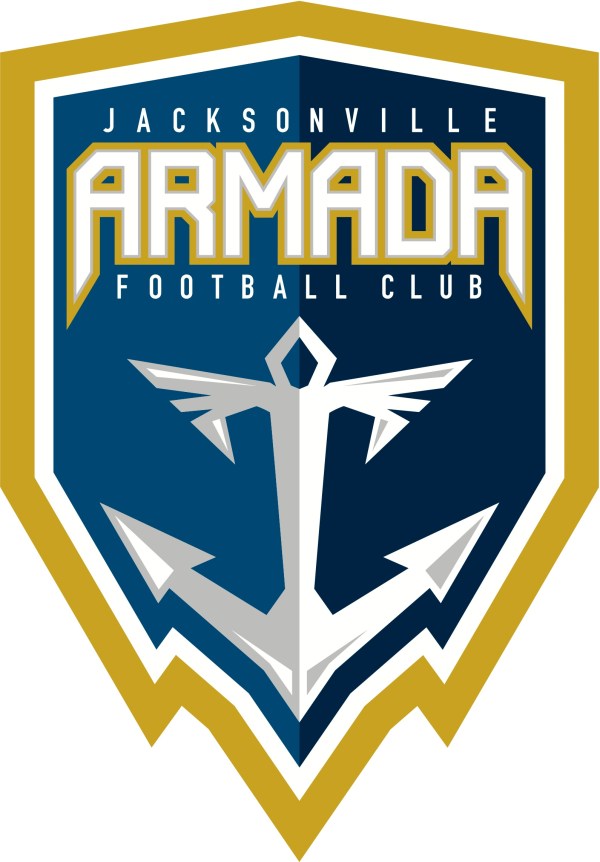 LAST WEEK: Lost, 2-0, to New York Cosmos on Sunday
THIS WEEK: vs. Miami FC on Friday
OUTLOOK: A very tough opening game assignment produced zero points for an Armada team that was outgunned and outmatched. Truth be told, the Armada did impress at times but Tony Meola's side was undone, ironically, by a goalkeeping error. Overall, not a terrible performance for the Armada, but Meola's group will need to clean things up if they want to compete with those at the top of the league.
8 (7). INDY ELEVEN (0-0-2)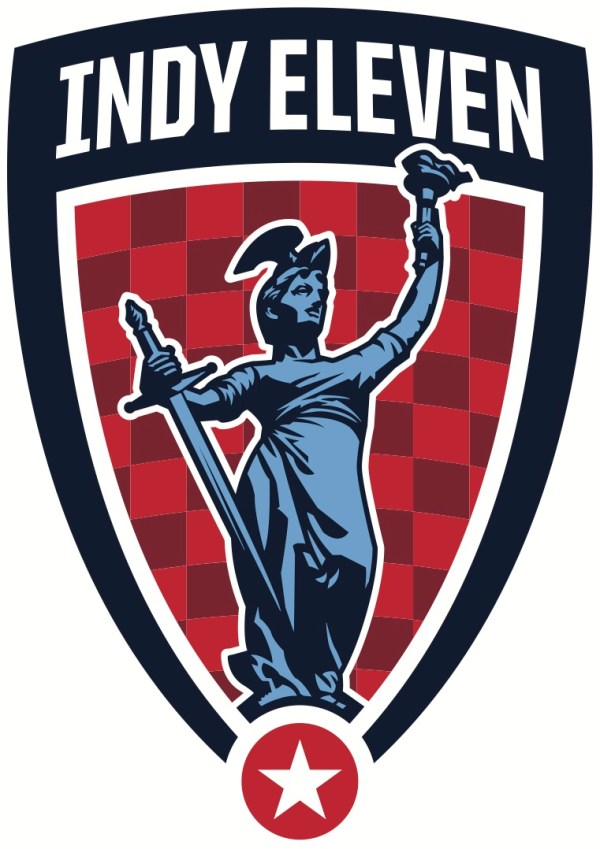 LAST WEEK: Tied Ottawa Fury FC, 1-1, on Saturday
THIS WEEK: vs. New York Cosmos on Saturday
OUTLOOK: Indy Eleven was on the back foot for a majority of Saturday's match, but Nemanja Vukotic rescued a point with a late equalizer. Through two weeks, Indy Eleven have two hard-fought points, even though they have never truly looked impressive in doing so. While points have to be given for the team's ability to grind out positive results, Indy will have to play much, much better as the season wears on.
9 (9). FORT LAUDERDALE STRIKERS (0-0-1)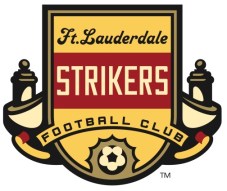 LAST WEEK: BYE
THIS WEEK: at Minnesota United on Saturday.
OUTLOOK: After snagging a late point against Miami FC in Week 1, the Strikers have now had a week off. A clash with Minnesota United looms, and the Strikers will need a much better performance than their season opener to challenge a contender like the Loons.
10(11). OTTAWA FURY FC (0-1-1)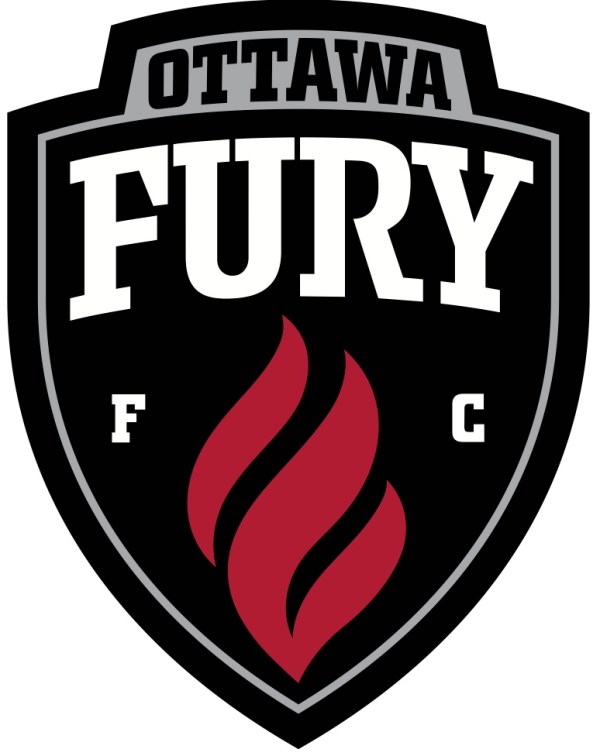 LAST WEEK: Tied Indy Eleven, 1-1, on Saturday
THIS WEEK: at Carolina RailHawks on Saturday.
OUTLOOK: Following Week 1's trouncing from the Cosmos, the Rowdies let a late lead slip to earn only a point from Indy Eleven. Fury FC dominated a bulk of the play, though, in what was surely an improvement from their opening efforts. Fury FC still remains a bit of a question mark given the opposition faced, but the reigning NASL runners-up face another contender in the RailHawks next time out.
11 (10). FC EDMONTON (0-1-1)
LAST WEEK: Lost, 2-0, to Minnesota United on Saturday
THIS WEEK: vs. Tampa Bay Rowdies on Saturday
OUTLOOK: The Eddies ran into a buzzsaw in Minnesota United, but the performance put forth was one that would challenge few in the NASL. FC Edmonton's attack has looked below par to say the least and has yet to score a goal on the season. However, to the club's credit, Saturday's performance came without captain Albert Watson due to suspension, offering a bit of an excuse for a team that needs to find some sort of cohesion between the midfield and attack.
—
What do you think of the SBI NASL Power Rankings? Are the Cosmos the top dogs? Disagree with any of the placements here?
Share your thoughts below.