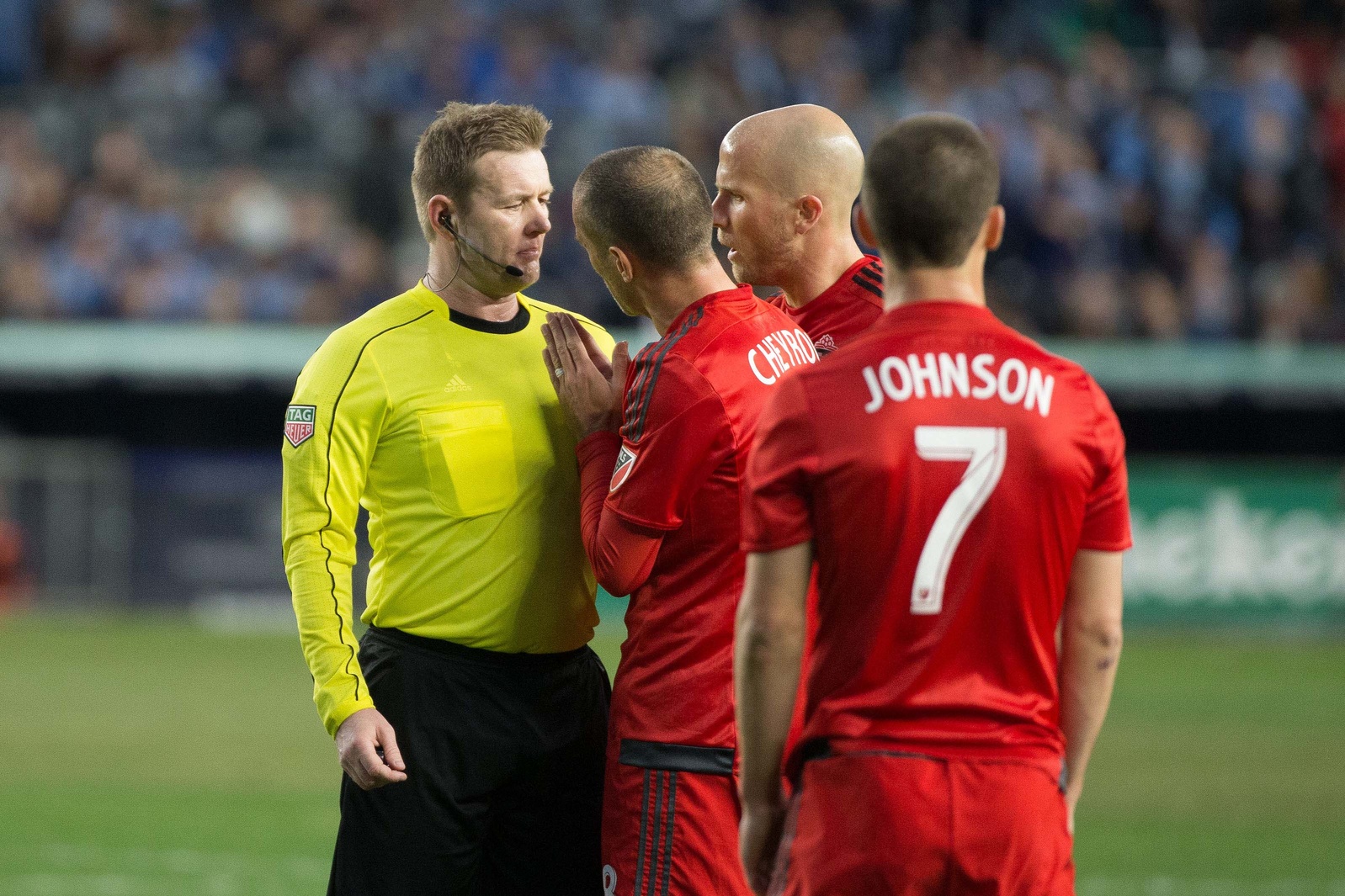 Through the opening month of the MLS season, the league has experienced what many believe to be a red card epidemic. Dismissals have been coming left and right, as refereeing has become the latest hot button topic in MLS.
In 42 games spread across four weeks, MLS players have been dismissed a total of 16 times. Last season, referees issued 90 red cards throughout the entire regular season. The league is on pace to shatter its dismissal rate from 2015, signaling a concern from many throughout the soccer landscape.
Heading into the 2016 season, the powers at be placed a great emphasis on cleaning up the game. Referees are expected to help pacify the rough-and-tumble reputation that MLS has developed while making the league a bit more attractive on the eyes for viewers all over the world.
Four weeks of the new initiative has produced some growing pains. While many of the red cards issued by officials would be dismissals in any league in the world, several have been egregious. LA Galaxy head coach Bruce Arena recently went to bat for Vancouver Whitecaps midfielder Matias Laba, announcing his disdain for the recent officiating protocols despite benefiting from the situation this past weekend.
Arena is not the only one. New England Revolution head coach Jay Heaps said that "quite frankly we need the referees to keep their red cards in their pocket" following the dismissal of Gershon Koffie against NYCFC last week.
With that said, what's your take on the recent upswing in red cards? Are the referees pushing themselves into the picture too often, or is it on players to adjust to the new style of play? Does the league need cleaning up, or should those in power embrace the physicality that has defined American soccer?
Have your say in today's SBI Question of the Day by voting in the poll below before stating your reasoning in the comment section.
[polldaddy poll=9374048]