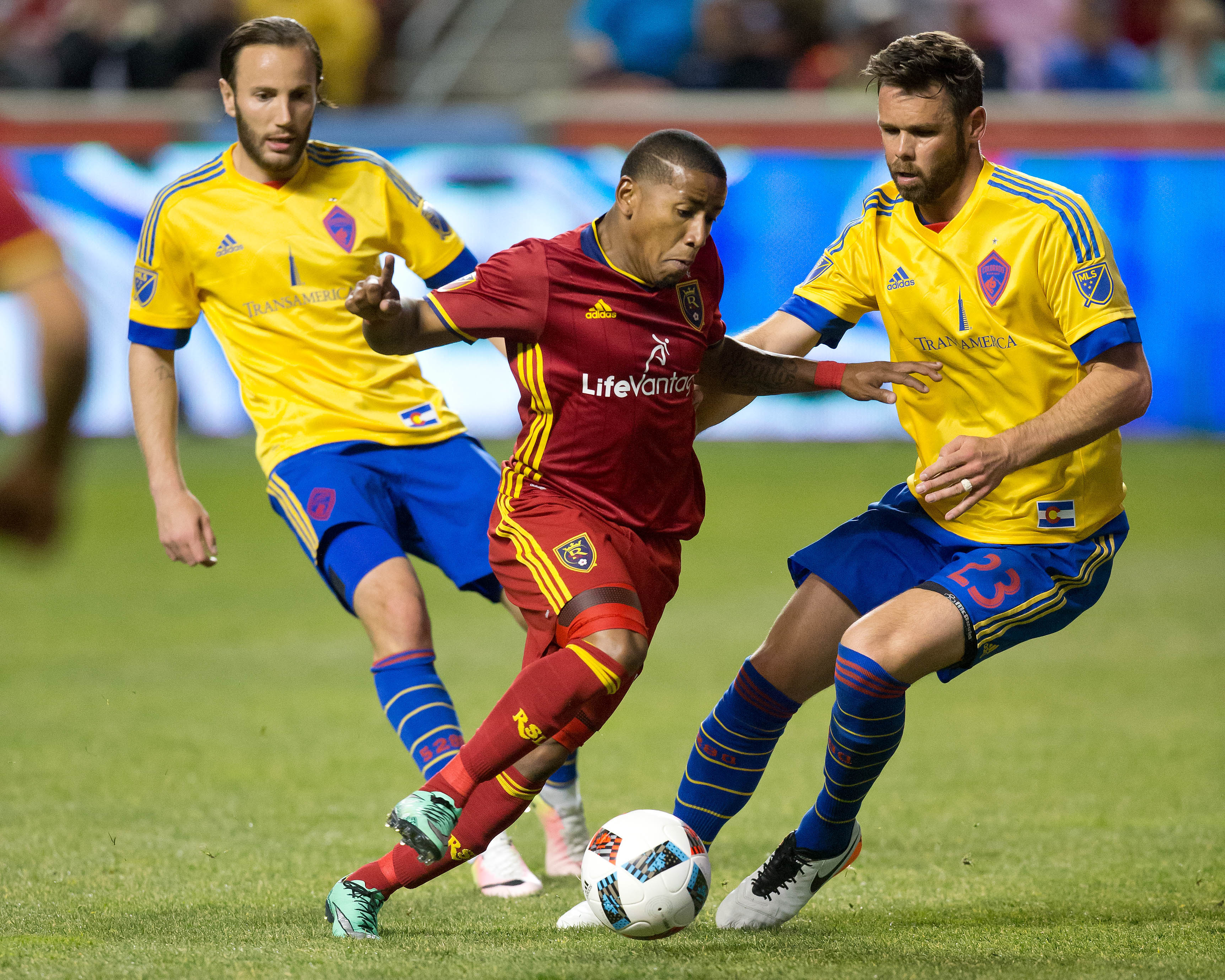 Tightly-contested affairs often come down to who makes the one crucial mistake that the opposition pounces on.
On Saturday, it was the Colorado Rapids making the mistake and Real Salt Lake doing the pouncing.
Zac MacMath committed a costly error in the second half and Joao Plata took full advantage to give RSL a 1-0 victory over the Rapids at Rio Tinto Stadium in Sandy, Utah.
The Rapids' goalkeeper came well off his line and outside the penalty area in the 72nd minute to try and clear a pass played over the top, but that decision allowed the ball to bounce over him and a pair of defenders before Plata raced in and pushed it home.
Both Western Conference clubs had chances to break the deadlock prior to that strike, but were unable to convert. MacMath and RSL counterpart Nick Rimando came up with several saves each to keep the rival teams level in their first meeting of the season, but the former's gaffe ultimately helped decide the game.
The win leaves Real Salt Lake as the only unbeaten team in MLS with a 3-0-2 record. The Rapids, meanwhile, are now 2-2-1.
MAN OF THE MATCH
Nick Rimando. Mr. Reliable came through again for RSL, making five saves to help his undefeated side post its first shutout of the season. Two of his stops came in clutch fashion late in the first half, as he did well to cut off Dillon Powers on a good-looking opportunity in the 43rd minute before stoning Luis Solignac on a clean breakaway in stoppage time.
MOMENT OF THE MATCH
The decisive play will, of course, be the most talked about. MacMath's head-scratching decision in the 72nd minute to come well outside the 18-yard box to try and clear a ball that two defenders could've gotten to gifted Real Salt Lake the victory and spoiled what was otherwise a decent night for him.
MATCH TO FORGET
Shkelzen Gashi. MacMath will surely have nightmares thinking about his blunder, but Gashi is likely to rue his poorly-taken opportunities. Gashi had two chances to give the Rapids the lead in the opening 45 minutes, but was denied both times in part because of some subpar finishing. He had the whole goal to aim at on the second look, but fired his shot too close to Aaron Maund, who headed clear.