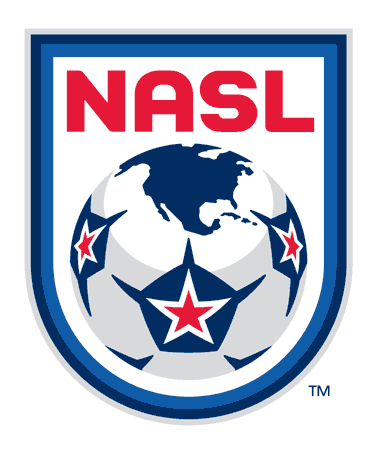 With two new teams and several new contenders, the NASL returns on Saturday with the start of the 2016 season.
Rayo OKC and Miami FC are set to begin their inaugural NASL campaign, where they will hope to push their way into a strong group of playoff contenders. The reigning champion New York Cosmos appear to have loaded up yet again, while clubs like Minnesota United and the Tampa Bay Rowdies look poised to challenge for the league's top prize.
Off the field, the league has made major leaps, securing broadcasting deals with beIN Sports, CBS Sports and ESPN 3, as the NASL looks set for its biggest season yet.
Take a closer look at all of SBI's 2016 NASL preseason coverage, as well as the league power rankings voted on by the site's staff:
TEAM-BY-TEAM SBI MLS PREVIEWS
Carolina RailHawks (PREVIEW)
FC Edmonton (PREVIEW)
Fort Lauderdale Strikers (PREVIEW)
Indy Eleven (PREVIEW)
Jacksonville Armada FC (PREVIEW)
Miami FC (PREVIEW)
Minnesota United FC (PREVIEW)
New York Cosmos (PREVIEW)
Ottawa Fury FC (PREVIEW)
Rayo OKC (PREVIEW)
Tampa Bay Rowdies (PREVIEW)
SBI NASL PLAYER PROFILES
After years of playing abroad in Europe, Nik Ledgerwood is eager to help FC Edmonton and grow Canadian soccer. (READ)
Greek international Georgios Samaras is set to take the field for Rayo OKC as one of the league's biggest stars, and is eager to do so after many months plagued by injuries. (READ)
U.S. Under-17 Men's National Team midfielder Eric Calvillo is looking to take the next step with both the Cosmos and the national team. (REPORT)
Kyle Porter has returned to his native country, Canada, in the hopes of capturing an NASL title with Ottawa Fury FC. (READ)
Unhappy with his lack of minutes in Europe, Croatian international Niko Kranjcar opted to sign with the New York Cosmos ahead of the Spring Season. (READ)
—————
SBI NASL PRESEASON POWER RANKINGS (READ)
SBI NASL SEASON PREVIEW: TOP 5 STORYLINES TO WATCH (READ)
SBI NASL SEASON PREVIEW: TOP NEWCOMERS TO WATCH (READ)
—————
That should help you get started for the 2016 NASL season. Be sure to give all of our previews and player profiles a read.