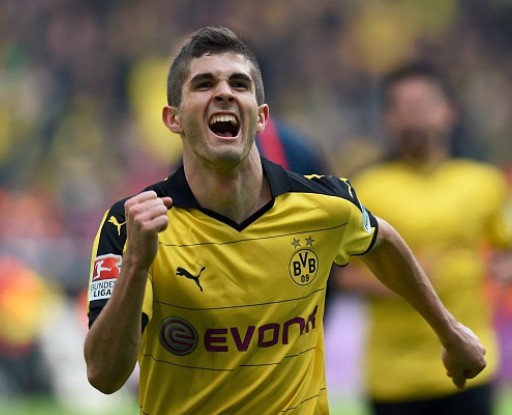 The U.S. Men's National Team's Copa America roster is less than a month from being known, and all anyone can talk about is how Christian Pulisic will fit into the squad.
Episode 262 of The SBI Show discusses the teenage sensation's chances, and the role he could play this summer. Host Ives Galarcep and special guest Paul Tenorio discuss the possibilities for the Borussia Dortmund midfielder.
MLS Week 9 is also discussed in depth, as the top matchups are broken down, including the Sporting KC-LA Galaxy tilt and Toronto FC's visit to Portland.
MLS expansion is also covered on the show, including Detroit's new role as expansion favorite.
Give Episode 262 of The SBI Show a listen here:
[protected-iframe id="3168b4e6b02fe5c36f42c243491a1dfd-93315145-36554976″ info="https://w.soundcloud.com/player/?url=https%3A//api.soundcloud.com/tracks/261555985&color=ff5500&auto_play=false&hide_related=false&show_comments=true&show_user=true&show_reposts=false" width="100%" height="166″ scrolling="no"]
What did you think of the show?
Share your thoughts below.