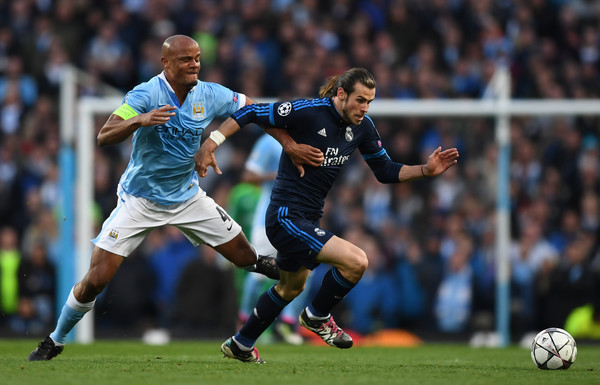 Even without Cristiano Ronaldo, Real Madrid had plenty of weapons in the attack, but Joe Hart foiled each of them in Tuesday's UEFA Champions League clash.
The Manchester City goalkeeper put forth a man of the match performance to lead the English Premier League side to a scoreless draw against Real Madrid. With the result, the two sides head to the Bernebeu for the return leg on May 4.
In Man City's first Champions League semifinal appearance, it was the goalkeeper that proved the difference. The Citizens were repeatedly bested by Real Madrid's aerial attack both from open play and set pieces.
The best of Real Madrid's looks came in the 82nd minute on a close-range look from Pepe. After a corner kick slipped through the box, Pepe rammed his shot into Hart from well inside the six-yard box to keep the game scoreless.
Hart also made crucial stops in the 71st and 79th minutes, using everything from his fingertips to his feet to keep Real Madrid at bay.
Man City's best chance came in the game's waning moments after Kevin De Bruyne was taken down while darting down the left-hand side. The ensuing free kick was pushed over the bar by Kaylor Navas, and the corner kick that followed was headed away to prompt the final whistle.
The Champions League returns to action on Wednesday as Bayern Munich takes on Atletico Madrid.