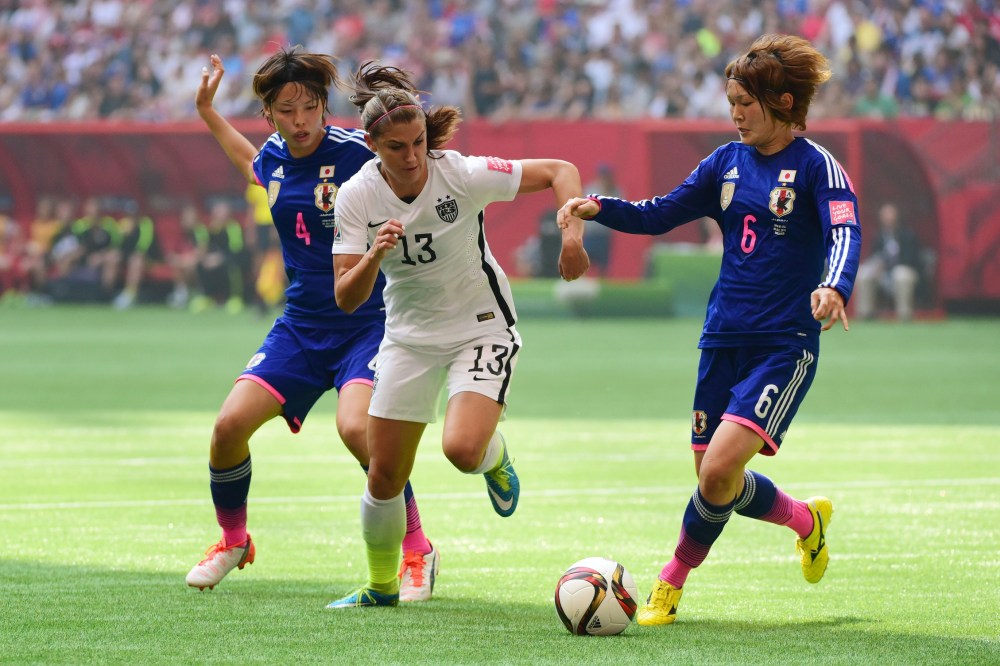 The 2015 Women's World Cup winner and runner-up will meet not once but twice in June as the U.S. Women's National Team prepares for the 2016 Olympic Games.
U.S. Soccer revealed the location for the second match against Japan this summer, with the first taking place on June 2 and the second kicking off three days later in Cleveland, Ohio.
The U.S. will first host Japan at Dick's Sporting Goods Park in Commerce City, Colorado on June 2 (9 p.m., Fox Sports 1). Then, the USWNT and Japan will face off at FirstEnergy Stadium on June 5 (12:30 p.m., ESPN2). Tickets to the match in Colorado are already sold out.
"Given the history and rivalry of these two teams, we know this match will provide challenges and pressures similar to what we will see in Rio, so in terms of preparation, we couldn't ask for a better match up," USWNT head coach Jill Elli said earlier this month.
Despite being a fierce competitor in recent competitions, Japan failed to qualify for the Olympic Games in Brazil.
What do you think of the USWNT hosting Japan in Cleveland? How do you think the Americans will do this summer at the Olympic Games?
Share your thoughts below.