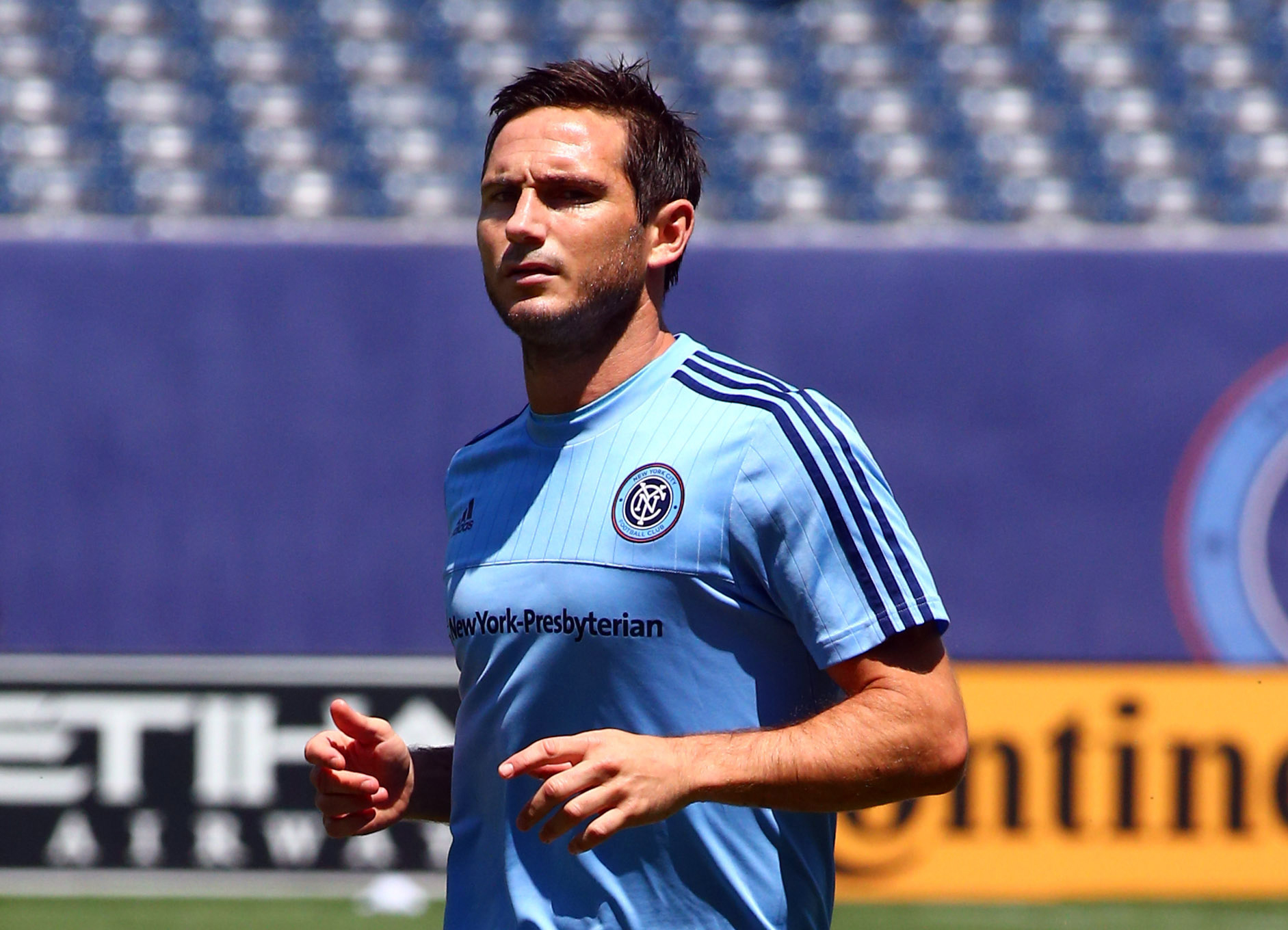 Following New York City FC's latest setback, Frank Lampard walked through the bowels of Yankee Stadium to greet former teammate and longtime friend Didier Drogba. While Drogba stood decked out in Montreal Impact apparel, Lampard stood in street clothes, a look all too familiar in what has been a nightmare of a season to this point.
The 37-year-old was absent yet again on Wednesday, as NYCFC slumped to yet another draw that should have been a win. With the result, NYCFC now sits 1-3-4, all without Lampard in the team's squad.
Prior to Wednesday's clash, Lampard's health had been said to be improving, but the Englishman's calf continues to prove problematic. The veteran midfielder's ongoing injury issues are the cause of the latest in a long line of absences. In total, since signing for NYCFC nearly two years ago, Lampard has made just  10 appearances.
"Lampard, I don't know," NYCFC head coachPatrick Vieira said, "because we have to look at his injuries and look at the training he's doing to see how he improves day after day. He's on his way back and this is really positive
"We don't want to put any date because it would not be fair to him. He's working hard, he's working well. When he will be fit, he will be in the squad."
With or without Lampard, NYCFC returns to action on Saturday against the Vancouver Whitecaps.